Library
The PHSG Library is located on the first floor in the The Annexe.
Contact Information
Library staff: Miss A Harris & Mrs D Heard
Contact details: Telephone: 01752 208308 ext 05031 or 05036
Email: LibraryPHSG@tsatrust.org.uk
Follow us on Twitter and Instagram for our library news and updates!
PHSG Library (@phsg_library) / Twitter
Opening times
Monday – Thursday: 08.30 – 16.45
Friday: 08.30 – 16.15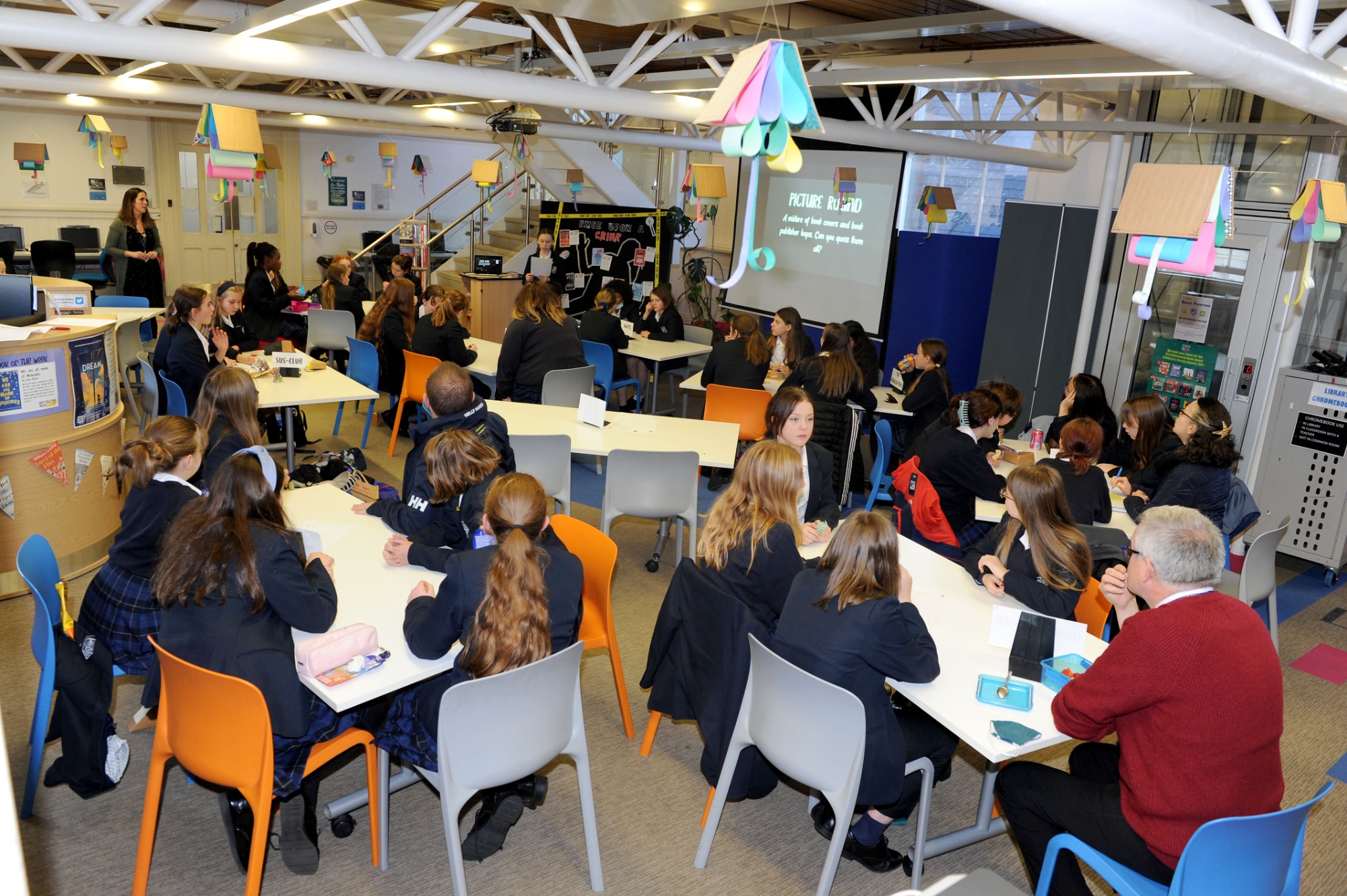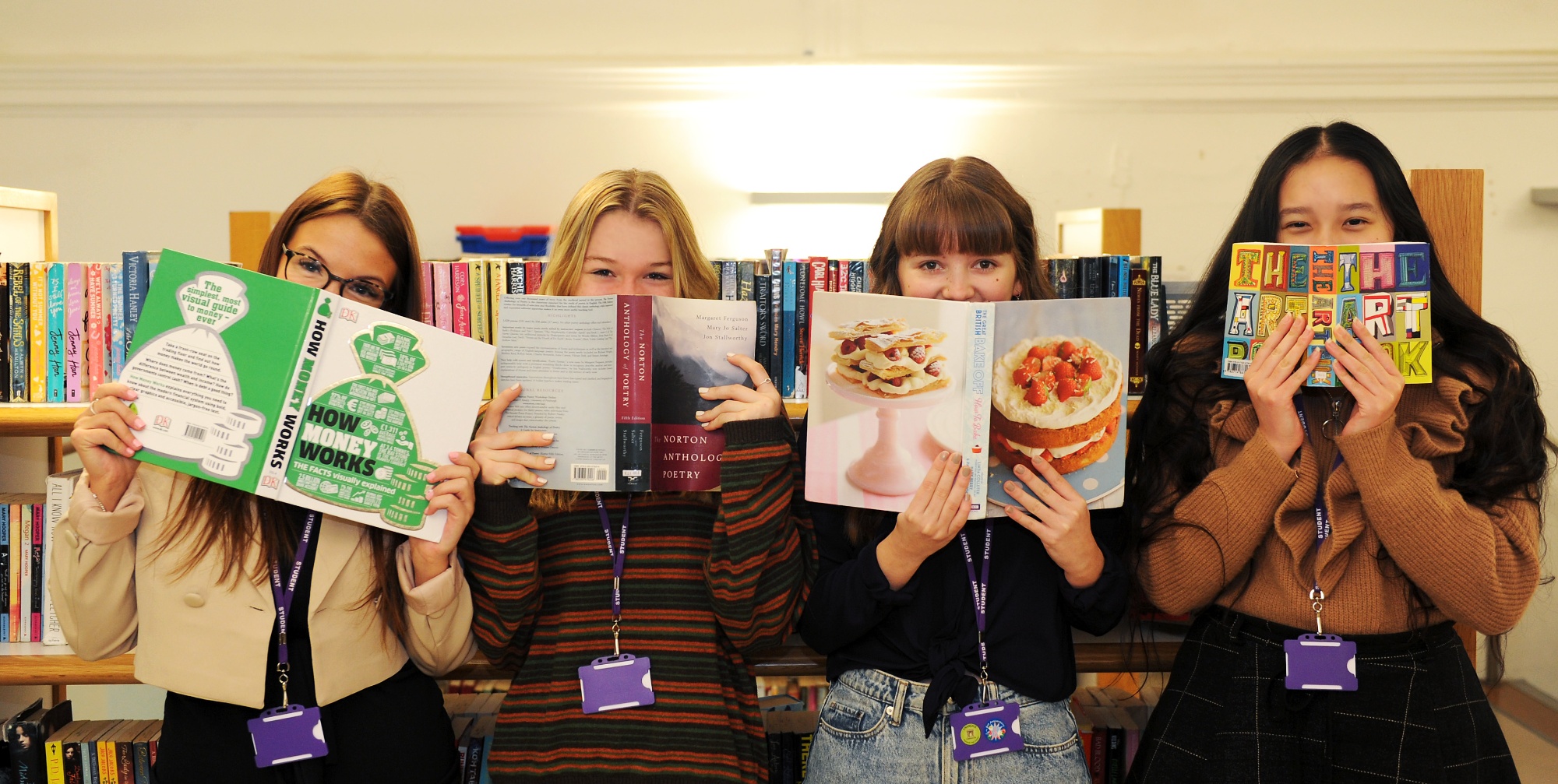 New Library Management System AccessIT
With limited access to the library this academic year, we felt it was important to find a school Library Management System that would make browsing and borrowing books from home much easier. During the lock down we have been busy setting up an amazing new library system called AccessIT that we think students are going to love. Some of the new features to look forward to are:
You will now be able to log into the Library catalogue anywhere you have a computer or smartphone.
Find resources for your school work - including information books, fiction, websites, magazines and journals, links to other sources and more
Find suggestions for good reads
Reserve books and other items
Renew online and keep on top of your loans
Create your own reading lists
Read and write book reviews (earn house points for your book reviews)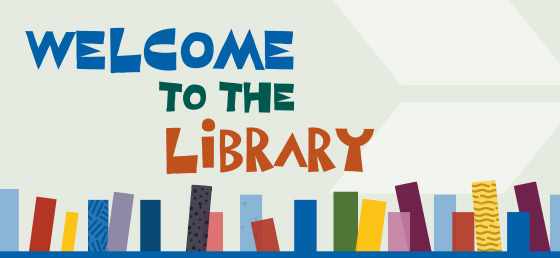 Ebooks - Wheelers
As well as finding a new Library Management System, we have added on an eBook facility that integrates seamlessly with AccessIT. This means that when students are browsing our library catalogue, they can browse and borrow any of our eBooks anytime and anywhere.
Wheelers will allow you to:
Discover and borrow ebooks anywhere, anytime
Access a huge number of titles and is very straightforward and easy to use
Change the font, text size and background colour of text for all eBooks.
Compile favourites lists and see previews of titles before borrowing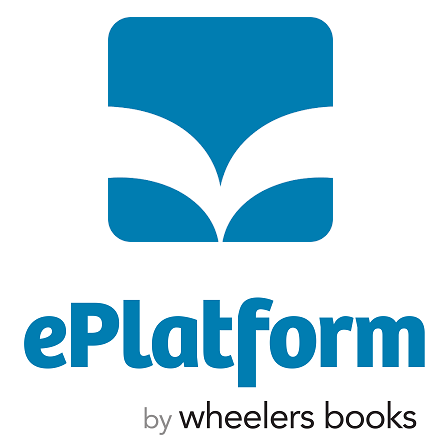 Library stationery shop
We run a stationery shop in the library and sell useful bits for your school work. Items include pencils, erasers, biros, folders and much more at very reasonable prices. A full list of stationery items and prices can be found below. The shop is open every day.
Library Stationary Shop Price List
Blu Tack £0.60 per pack
Glue Sticks £0.40 each
Biros – red and black £0.10 each
Highlighter pens £0.50 each
Dry Wipe Board Markers – black, green, blue, red £0.40 each
Pencils £0.05 each
Erasers £0.15 each
Double Sharpeners £0.40 each
Coloured Paper/ Card £0.01/ £0.02 per sheet
A5 Zippa Bags £0.30 each
A4 Ring Binders £0.50 each
A4 Project Files (card) yellow, red, green, blue £0.15 each
A4 Display Book £1.10 each
A3 Tech folder £5.75 each
A4 Plastic Polyfile - green, blue, pink, turquoise, purple £0.50 each
A4 Plastic Wallets £0.02 each
A3 Plastic Polyfile - green, blue, pink, turquoise, purple £0.95 each
Metal Compass £0.20 each
Clear Rulers (30cm) £0.12 each
Protractors (180 degrees) £0.06 each
Calculators (Scientific) £7.00 each
House Lanyards Temple, Anthony, Latimer, Kendall £0.70 each
Badge Holders £0.30 each
Sticky note pads £0.25 each
Scissors £0.30 each
Colouring pencils (pack of 12 assorted colours) £1.40 per pack
Revision note cards (Feint lined pk 100) small £0.80 /pack large £1.00/pack
Subject dividers £0.50 per pack
Revision/ exam pack £1.80 each
Year 6 Transition Reading list
Please click here for our recommended reading list for Primary to Secondary Transition students. These are some books that you may like to read to help prepare you for Year 7.
Children's Mental Health Week 7th- 11th February
Please see below some recommended fiction and non fiction to deal with the subject of mental health.
World Autism Awareness Week 29th March - 4th April
Please see below some recommended fiction and non fiction on the subject of autism.
Holocaust Memorial Day 27th January
Please see below our recommended reading list to mark this day.