NEWSLETTER
End of Summer Term 2021
HEADTEACHERS WELCOME
Welcome to the last edition of the newsletter for this academic year. Despite national restrictions, our students have been involved in so many activities, both in and out of lessons, here are just a handful of the highlights;
Our Hummingbird Team was very successful in the regional competition, our Earth Alliance leaders ran the first ever Trust wide student conference, The Duke of Edinburgh programme as seen so many of our students completing gruelling expeditions, students got involved in the Carnegie book award, we enjoyed success at the local rounders tournament, year 10 students have been getting involved in clubs aimed at really challenging them in both maths and English and we had great fun at our charity 'wear pink' day raising money for cancer research.
We were delighted to be able to run sports day this year, and whilst we were only able to have competitors at Brickfields, the atmosphere was fantastic with students trying their best in every event. The students supported each other so well, demonstrating the Plymouth High spirit at every turn.
The school will enjoy a makeover during the holidays with large parts of the buildings scheduled for redecoration, reflooring and an upgrade to our dining facilities. I'm sure our students will enjoy coming to school even more following the improvements.
I wish you all a happy, safe and relaxing summer break and I look forward to welcoming you all back in September.
Very best wishes,
Simon Underdown.
19 Jul 2021

Well done to Faith in 9L who qualified last weekend with her pony club team for the National Championships in the Prince Phillip Cup.
15 Jul 2021

PHSG students have been featured in this year's anthology of young peoples writing, Save out Seas, published by Plymouth University.
28 Jun 2021

Lilli, Year 9, entry to Fashion Icon 2020 was selected as one of the ten finalists across the nation, whose designs were planned to be exhibited at The Fashion, Embroidery & Stitch show at the NEC which took place from 14 to 17 March.
07 Jun 2021

Sophie has completed the Pennine Way virtual challenge as part of her DofE physical challenge element towards achieving her bronze award.
21 Jul 2021

Thank you to the Dwyer Hart Foundation and Congratulations to our Year 13 leavers, Ava, Leila, and Anabel, who have been awarded Scholarships towards their university studies by the Dwyer-Hart Foundation.
19 Jul 2021

The Summer 2021 edition of the student magazine 'Hear me out' has been published today.
15 Jul 2021

Carnegie is a book award event that takes authors from across the UK and shortlists their books down to the top 8. The Carnegie award goes to the book which was the book that the panel of judges choose as the best
12 Jul 2021

On Friday, our Year 12 students had the opportunity to undertake the mock UCAT Exam.
12 Jul 2021

Plymouth High School for Girls are delighted to launch their new page for students who are transitioning from Year 6 into Year 7.
01 Jul 2021

We recently took our year 12's to visit the Eco Day at Ocean Studios in association with Precious Plastics and the University of Plymouth.
22 Jun 2021

PHSG students in the Explorer unit at 27th Plymouth Scouts got together with Explorers going to DHSB and Eggbuckland to sleep out and reflect upon the issues homeless people face.
05 Jul 2021

Hi everyone! The Student Council and I worked extremely hard last term and have continued to do so this term. As you may already know, with the help of the group and their amazing feedback and ideas, the HST has been able to collate a Survival Kit including guidance on se...
28 Jun 2021

Last week, a group of dedicated and hardworking year 7s, led by year 12s Lauren and Alanna, have compiled a display board in school to celebrate Pride month, including educational resources and information about various Pride-related charities.
25 Jun 2021

The first ever trust-wide student conference hailed as a great success with students excited to be breaking new ground on action plans.
18 Jun 2021

Today the whole school was involved in raising money and participating in activities for Macmillan and St Lukes.
14 Jun 2021

Our school community has been raising monies over the past few weeks for Julie's charities through their own personal challenges.
08 Jun 2021

Ebba, Erin, Kianna and Lucy in Y11 have walked a marathon and raised over £750 so far for their chosen charity Mind.
08 Jun 2021

PHSG Year 11 were given the opportunity to be a sixth former for a day.
20 Jul 2021

Athletics competitors travelled to Brickfields for Sports Day which was great to have back running after the past year's events.
Duke of Edinburgh Updates
15 Jul 2021

All students participating in either their Bronze (Year 9) or their Silver (Year 10/11) need to complete their awards by the end of August.
15 Jul 2021

A very determined group of Year 11 girls returned from their summer break to take part in their Silver DofE Training and Practice Expedition on Friday 9th/Saturday 10th/Sunday 11th July.
02 Jul 2021

On Friday 28th, Saturday 29th and Sunday 30th May, our intrepid Year 10 Silver DofE students took part in their Training and Practice Expedition on Dartmoor.
01 Jul 2021

Plymouth High School for Girls recently received a 'thank you' from the CEO of the Duke of Edinburgh's Award Scheme to recognise the huge numbers of students who have been actively volunteering their time to help others in their communities.
25 Jun 2021

Our DofE Manager was delighted to present the DofE Bronze certificates to the students this week and spoke about how truly amazing and inspiring their achievement has been this year.
20 Jul 2021

Year 8 have been enjoying creating dishes from around the world!
21 Jul 2021

Year 8s have had a busy term designing and making USB lamps, and learning many new skills on the way.
02 Jul 2021

Year 7s have been learning how to use tools and machinery safely in our workshop room this morning.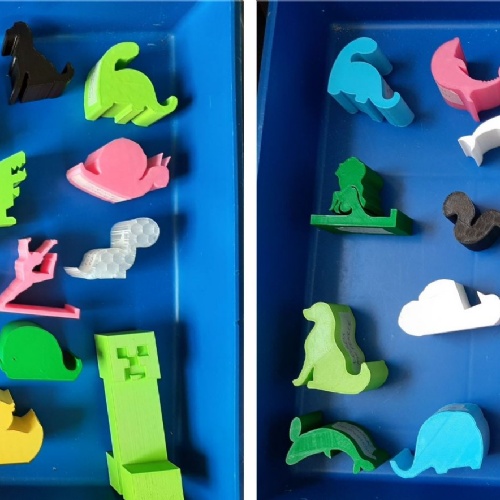 21 Jul 2021
We have just finished 3D printing the latest batch of Y9 phone stands for this term. Students have learned how to transform their 2D sketches on paper into 3D sketches on our SolidWorks software. Those students who have opted for GCSE DT next year will now be in a good position to use this software...
18 Jun 2021

Some year 10 historians were able to take a quick trip out to visit the Elizabethan quarter of Plymouth and link their learning to their course. A great opportunity to use the history around us.
06 Jul 2021

Further Fridays is a new Maths based stretch and challenge club, which is open to all Year 10 students (continuing into their Year 11).
15 Jul 2021

Maths is not always classroom based. Our Year 8 students took to the sports hall to undertake an experiment to prove / disprove their Math theory.
11 Jun 2021

Year 7 students are given the opportunity to become pen pals with students at our partner school in Mayotte.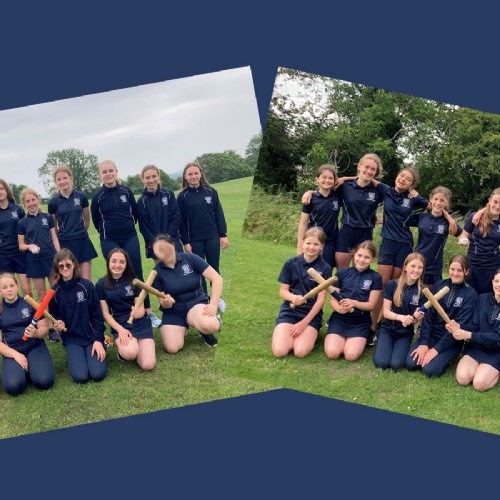 15 Jul 2021
Rounders teams from Year 7, 8 , 9 and 10 have been competing this term against other schools in the Plymouth School's rounders leagues.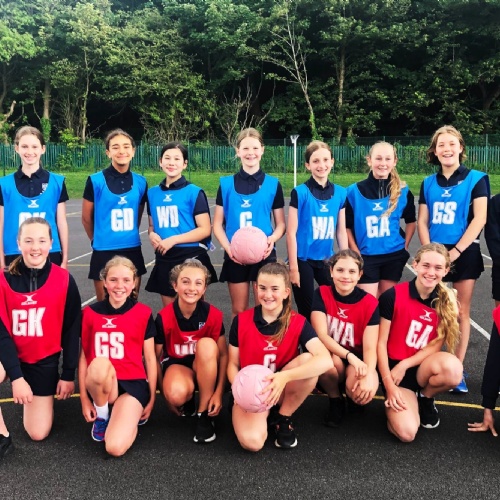 28 Jun 2021
Two teams from year 7 travelled to Coombe Dean to play in a Plymouth School Sports Partnership netball tournament against some of our local schools.
18 Jun 2021

We are delighted to announce that our Hummingbird team won second place, earning them a position at Goodwood later this year!
02 Jul 2021

This term we say goodbye to our much loved Head of Sixth Form, Ms Eales-White, as she embarks on her well-deserved retirement.
02 Jul 2021

After 12 years of dedicated service, we say goodbye to our much loved Business Manager, Paul Renyard.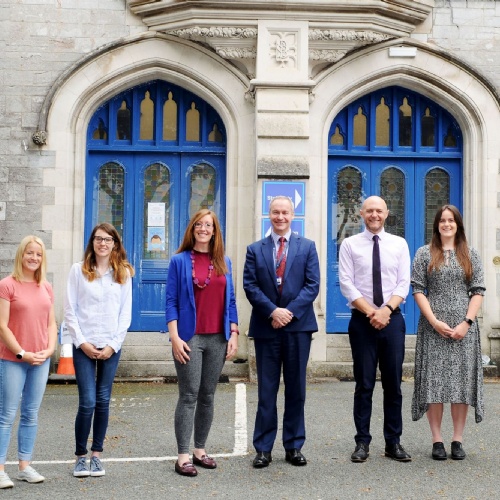 20 Jul 2021
September 2021 will see the arrival of five new joiners for PHSG. Let's meet our new team members.
22 Jun 2021

Both Teaching and Support Staff at PHSG have been volunteering as stewards at the Plymouth Vaccine Centres since the beginning of the year.
18 Jun 2021

Today the whole school was involved in raising money and participating in activities for Macmillan and St Lukes.
14 Jun 2021

Our school community has been raising monies over the past few weeks for Julie's charities through their own personal challenges.
Student & Class of the Week
19 Jul 2021

Student of the week: Esther, 8A. ''For excellent and consistent contribution to the Carnegie event''. Nominated by Mrs Hoyte. Awarded 10 House points! Class of the week: Miss Yarwood's 8X French Class. ''For good use and prior knowledge''
01 Jul 2021

Student of the Week: Summer, 12MCA. ''For taking Physics homework to the next level and video recording an experiment of an extreme elastic collision showing how impulse can cause changes to momentum.'' Nominated by Dr Van Es. Awarded 10 House points. Class of the week: Year 12...
24 Jun 2021

Student of the Week: Lauren, 12MCA. ''For being super productive on an RS task about Genocide and worked with such enthusiasm and enquiring minds. They demonstrated brilliant team work, purposeful discussion and then selected appropriate information working to a tight time deadline.''...
07 Jun 2021

Student of the week: Faith, 9LUS. ''For being a terrific team member during the DofE training expedition. Faith carried one of her teams rucksack as well as her own up a very steep hill in the wind and rain.'' Nominated by Mrs Payne. Awarded 10 House points. Class of the week: Dr...
PARKING
Please can we ask Parents for consideration when parking near the school, there have been some instances where it has been difficult for our students to walk safely due to the volume of cars.
Be reminded that there is NO PARKING allowed on the double yellow lines outside the school main gates.
21 Jul 2021

Trutex, our school uniform provider in Plymouth, have called to ask if we could get an urgent message to all parents.
19 Jul 2021

Holiday hunger week is a focus on raising awareness so that every family knows how to access help in their time of need.
HOME SCHOOL COMMUNICATION
Students may contact staff if they have queries, firstly by visiting them in their department area, and only contacting them using school email system if they really can't see them in person.
Parents may wish to contact staff. The following outlines what the Headteacher regards as important considerations regarding home/school communication, particularly by email:
¨ All communication must respect the dignity of the recipient.
¨ Within 48 hours: receipt of an email will be acknowledged by school either by the person contacted, or the most appropriate person able to deal with the issue (term time only, not after 5pm nor over a weekend).
¨ Within 5 working days: school will provide a response to the email by telephone or in writing, or e-mail. This may include informing the sender that more time is required to provide a full response. If this is the case, staff should indicate a time frame for a response.
¨ Staff will not be expected to monitor or respond to emails outside their normal working hours (nor at weekends and published school holidays).
Whilst this is extremely rare, if a member of staff receives an e-mail or call which is of an aggressive tone, sets unreasonable demands or could otherwise be interpreted as harassing, they will refer this to a senior line manager in the school, who will decide if consideration needs to be given to dealing with further communication under our Complaints Policy.
PARKING
Out of respect for our neighbours and for health and safety reasons there is NO PARKING on the school site or for collecting/dropping off students on the double yellow lines outside our school gates.
SCHOOL NURSE DROP IN
Don't forget for our students, the School Nurse visits school to provide a "drop in" clinic on Friday Week A at lunchtime. Just pop along to the Counselling Room.
STUDENTS LEAVING SCHOOL DURING THE SCHOOL DAY
For safety reasons if your daughter has to leave school during the school day, and you are unable to collect her, she must have a note in her planner with clear instructions that you give permission for her to leave unaccompanied. Without your express instructions to this effect we will not allow any students to leave school unless they are collected by an adult from reception.
NUT ALLERGY
Please be aware that we have students who are severely allergic to nuts and we would, therefore, appreciate where possible that you try to avoid putting nuts into packed lunches.
Although we are not going completely nut free, we have stopped selling packets of nuts as snacks in the canteen to try to reduce the risk to them and appreciate your support.
SOCIAL MEDIA & ONLINE SAFETY
Our Children are spending more and more time on their mobile phones. Making them aware of the dangers of social media, and protecting them from these dangers can be very challenging. These are some of the better known sites that pose risks to children—are they on your child's phone home screen?
To help safeguard your child please regularly take the time to talk to them about the way they use their social media apps:
Do they always know who they are engaging with?
Do they share their passwords?
Do they feel comfortable with what they are seeing and doing?
Do they feel pressure from "friends" to do/say things they don't want to?
For more information please regarding online safety, please visit our website: www.phsg.org/
Calendar Term Dates 2021-2022
| | | |
| --- | --- | --- |
| Term | Starts | Ends |
| One | 7th September 2021 | 21st October 2021 |
| Autumn Half Term | 25th October 2021 | 29th October 2021 |
| Two | 2nd November 2021 | 17th December 2021 |
| Christmas Holidays | 19th December 2021 | 3rd January 2022 |
| Three | 4th January 2022 | 18th February 2022 |
| Spring Half term | 21st February 2022 | 25th February 2022 |
| Four | 28th February 2022 | 8th April 2022 |
| Easter Holidays | 11th April 2022 | 22nd April 2022 |
| Five | 25th April 2022 | 27th May 2022 |
| Summer Half term | 30th May 2022 | 3rd June 2022 |
| Six | 6th June 2022 | 22nd July 2022 |
| Summer Holidays | 25th July 2022 | 6th September 2022 |
Curriculum Enrichment Week
Monday 4th July—8th July 2022
Non Pupil Days
6th September 2021
1st Oct 2021
22nd October 2021
2nd May 2022 (Bank Holiday)
25th July 2022
26th July 2022