Plymouth High School for Girls
Newsletter
Autumn Half Term 2020
Welcome to the first newsletter of the new academic year. As usual, it's packed with stories covering a wide variety of amazing student achievements. Each term our young people continue to shine, both within the school community and beyond. Reading badges to work on a national basis with leading charities, it's all here. There are also details of the continued successes of Plymouth High leavers. It really is an exciting read.
The Duke of Edinburgh award scheme continues to be a very popular activity. Despite the difficulties associated with the pandemic, a large proportion of our year 10 students have completed a significant section of their Bronze award. Well done year 10.
Our academic departments have been very busy helping students to settle back into school and looking for ways to maintain a rich and varied curriculum. The life of the school goes on and the students have been able to get involved in a number of competitions set and judged by local companies.
Although we have had to cancel all physical parent events this term, we are finding ways to provide alternatives, some of which are virtual and on our website. Our awards ceremonies for year 8 to 11 will take place in school time, rather than after school as originally planned, with award winners receiving their certificates in the presence of their year group and the Head Student Team as well as senior staff and their Head of Year.
I do hope that you are enjoying the new website and finding it easy to navigate. Details of our academy conversion consultation is on our website as well as our new prospectus and virtual open day. The sixth form prospectus is nearly ready and will be posted on our website soon.
I do hope you enjoy this edition of the newsletter and I wish you a safe and happy half term holiday.
Best wishes,
The Headteacher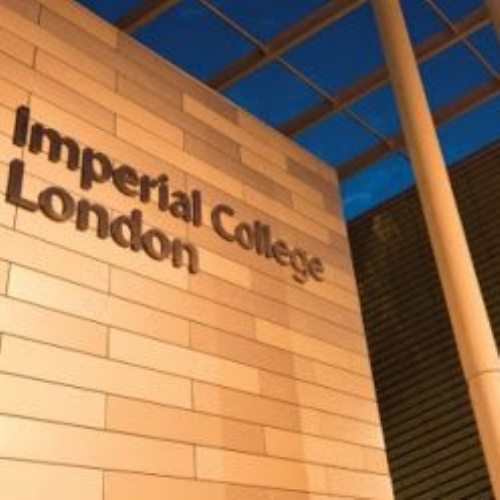 28 Sep 2020
We are pleased to announce that Amy Walter has been awarded a grant by the Dwyer -Hart Foundation to support her at Imperial College, London, for the next academic year.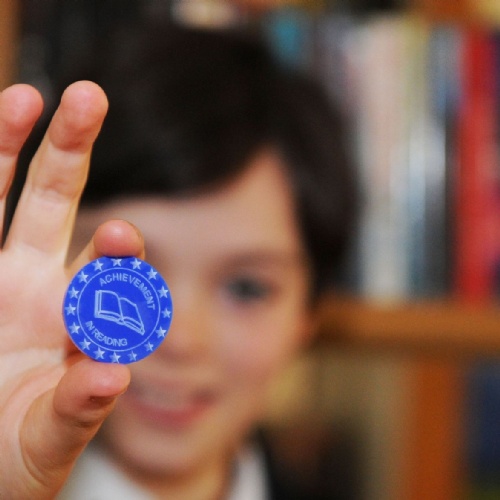 09 Oct 2020
Well done to Lily in 7GDC who has been awarded an achievement in reading badge for successfully reading and reviewing 10 library books so far this term. Your efforts have earned 2 house points for Kendall. Fantastic effort!
12 Oct 2020

Dominique has been volunteering with Barnardo's HYPE throughout lockdown and has continued her involvement in making a real difference on behalf of young voices through out the city.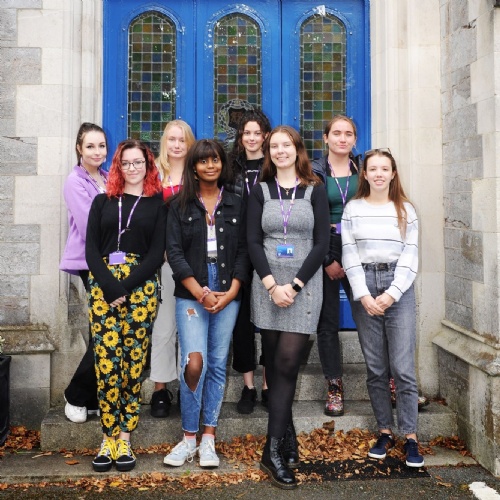 21 Oct 2020
We are delighted to support nine of our students in applying to Oxford and Cambridge this year.
21 Oct 2020
We are delighted to support five of our students in applying to study Medicine this year.
| | |
| --- | --- |
| | 20 Oct 2020 |
18 Sep 2020

https://www.artsteps.com/view/5ee747172ce42a7d98c2ae93
Our Current Year 13's have submitted their first significant piece of coursework, which they have been completing over this half term. They will now move onto their second significant pieces. Their coursework marks will contribute to 100% of their final grade for this year.
ur Year 12's have been given the fantastic opportunity to design a product to feature in Block Design.
Block Design is a British brand known for contemporary home ware & office desk accessories. Block has been creating colour-led products since 2000. The lead stylist Tara will be running a Dragon's Den style presentation with Year 12 and providing feedback on their product ideas to support them moving forward.
07 Oct 2020

Following our European Day of Languages 'bake off', please see below the worthy winners!
Did you know, PHSG is the only Secondary school to offer an A Level in German to student's in the whole of Plymouth! It is a very popular course and students from other establishments sign up to take German as a A Level option.
Our 6th form isn't just for PHSG students to further their education. Please visit the 6th form section to our website to find out more about the application process.
PE Department STARS (Sporting Talent At ouR School) throughout lockdown
Involvement in sport has made it difficult for us all during the lock down period, however, that hasn't deterred our students. Here is some updates from our sporty students on their experience of sport through lock down and their progress.
Maisy Staples – Rowing
'I struggled quite a bit with training to begin with, as I don't have a rowing machine and I don't have a bike at my mum's. I tried running for about a month, but I really don't enjoy it, so I ended up just sticking with circuits. Our coach began to do zoom sessions twice a week at the end of April and that kept me doing things and gave me more ideas of what to do myself. The focus was mainly on mobility and stability, especially having a stable upper body. I've been doing quite a bit of yoga which has really helped my squat, and can now do full push ups which is a really big personal achievement for me. I've been back out on the water in singles which was ok, I didn't capsize which was a relief, and hopefully I'll be in crew boats regularly soon. Unfortunately, because of covid the weekday sessions have changed, so I haven't actually done an indoor session yet, and haven't rowed on a machine in over 6 months.'
Maisy is now accessing the school rowing machines twice a week to help with her training.
Scarlett John – Dressage
'Luckily I have been continuing to train all through lockdown, as the horses live in stables at our house.
BKS Grand Design (Ted) and I have been continuing to work on our PFEI movements in the hope to go to more CDI's (internationals) next year. Grayswood Orlando (Ginger) and I have moved up a level of competing, going from Medium to Advanced Medium (6th level up) completing our first two tests, winning both with 67%.
The aim this year is to keep pushing for higher scores with Ted and to hopefully go up another level with Ginger, to the Advanced classes as we work on the harder moves.'
Mali Heard – Athletics
'Here are some pictures of me sprinting during lockdown. We had a 3 month break from the track as it was getting redone but we managed to get to Tavistock track which is a lot harder as it is a lot further for me but I am now currently training there once a week, along with going to Devonport park, and doing my own cardio, ab and hill sprint workouts to keep in shape. It has been hard coming back to school and managing to fit in athletics and school work but I am working hard on juggling the two. I have so far been to 2 competitions, one where I competed against boys in the 200&300m and the other I came first in both the 300 and 200m.'
Well done for finding ways to keep active girls. If anyone has any updates on their involvement in sport for future newsletters or for celebration within school/on social media then please contact Mrs Goolden at egoolden@phsg.org. Thank you.
Spare kit
Please could any of our year 12's who no longer need their PE kit consider donating it to the PE Department for our spare kit cupboard? We are also in need of any trainers that are in good condition but that no longer fit to be donated as our kit cupboard trainers are beginning to look a little tired.
Many thanks
PE Clubs Restarting!
We are delighted to announce that we have been given approval to run some year group bubble clubs after school from November onwards. Please see the website for details of what is on offer and how to get involved.
| | |
| --- | --- |
| | 19 Oct 2020 |
| | |
| --- | --- |
| | 13 Oct 2020 |
| | |
| --- | --- |
| | 05 Oct 2020 |
| | |
| --- | --- |
| | 29 Sep 2020 |
Name in Uniform / Lost Property
A reminder to all parents to ensure that your child's name is written into the inside of their uniform please. We are accumulating a large collection of lost property and PE kit already and it would be good to ensure all items are reunited with their rightful owners.
If you are missing any items, please ask your child to visit lost property (in reception, or the PE office for PE kit items).
Thank you.
Chinese Club
The Chinese Club is going to restart lessons through the Autumn term via Zoom lessons.
This autumn course has 9 sessions. During 9 weeks, we will cover Chinese language, writing basic characters, folk song and enjoy using Chinese straightaway. There will be Calligraphy and culture sessions as well as a chance to link up with a Chinese pen-pal via the teacher.
Year 7: The club will start on Tuesday, 6th October until Tuesday, 8th December.
We have 15 places to offer (first come, first serve). Due to the current pandemic situation, our lessons will be held on Zoom meeting Tuesday after school from 16:30 to 17:30.
Year 8: The club will start Wednesday, 7th October until Wednesday, 9th December.
We have 15 places to offer (first come, first serve). Due to the current pandemic situation, our lessons will be held on Zoom on Wednesday after school from 16:30 to 17:30.
Please contact Grace Liu either by email to gliu@phsg.org or by phone on 07852265299 if you want to find out more about this autumn course.
New Website & App
This term has seen the launch of the new school website.
I hope you will agree that it is much more attractive and easier to navigate than the previous version.
Please take a moment to look through at the information available for all who visit. You can download the app which will give you up to date notifications on changes to dates and latest news events.
Online Safety
Online safety, please look at the website for regular online safety information for parents from National Online Safety. Please use this link to access parent training courses .The courses are really easy to follow and very informative covering up to date issues http://nationalonlinesafety.com/enrol/plymouth-high-school-for-girls . Mrs Payne Designated Safeguarding Lead.
Thinking Schools Academy Trust
Plymouth High is working towards joining the Thinking Schools Academy Trust. Please follow this link to take part in the virtual consultation.
Student Wellbeing
We are very conscious that many families have and possibly will be affected by the current Covid pandemic. Please can you contact your daughter's / son's tutor if there are any emotional or economic factors you feel the school should be aware of.
Covid19 Absence - Guide for parents.
Please click here for further information for parents from Plymouth City Council.
HOME SCHOOL COMMUNICATION
Students may contact staff if they have queries, firstly by visiting them in their department area, and only contacting them using school email system if they really can't see them in person.
Parents may wish to contact staff. The following outlines what the Headteacher regards as important considerations regarding home/school communication, particularly by email:
¨ All communication must respect the dignity of the recipient.
¨ Within 48 hours: receipt of an email will be acknowledged by school either by the person contacted, or the most appropriate person able to deal with the issue (term time only, not after 5pm nor over a weekend).
¨ Within 5 working days: school will provide a response to the email by telephone or in writing, or e-mail. This may include informing the sender that more time is required to provide a full response. If this is the case, staff should indicate a time frame for a response.
¨ Staff will not be expected to monitor or respond to emails outside their normal working hours (nor at weekends and published school holidays).
Whilst this is extremely rare, if a member of staff receives an e-mail or call which is of an aggressive tone, sets unreasonable demands or could otherwise be interpreted as harassing, they will refer this to a senior line manager in the school, who will decide if consideration needs to be given to dealing with further communication under our Complaints Policy.
PARKING
Out of respect for our neighbours and for health and safety reasons there is NO PARKING on the school site or for collecting/dropping off students on the double yellow lines outside our school gates.
SCHOOL NURSE DROP IN
Don't forget for our students, the School Nurse visits school to provide a "drop in" clinic on Friday Week A at lunchtime. Just pop along to the Counselling Room.
STUDENTS LEAVING SCHOOL DURING THE SCHOOL DAY
For safety reasons if your daughter has to leave school during the school day, and you are unable to collect her, she must have a note in her planner with clear instructions that you give permission for her to leave unaccompanied. Without your express instructions to this effect we will not allow any students to leave school unless they are collected by an adult from reception.
NUT ALLERGY
Please be aware that we have students who are severely allergic to nuts and we would, therefore, appreciate where possible that you try to avoid putting nuts into packed lunches.
Although we are not going completely nut free, we have stopped selling packets of nuts as snacks in the canteen to try to reduce the risk to them and appreciate your support.
Many thanks.
SOCIAL MEDIA & ONLINE SAFETY
Our Children are spending more and more time on their mobile phones. Making them aware of the dangers of social media, and protecting them from these dangers can be very challenging. These are some of the better known sites that pose risks to children—are they on your child's phone home screen?
To help safeguard your child please regularly take the time to talk to them about the way they use their social media apps:
Do they always know who they are engaging with?
Do they share their passwords?
Do they feel comfortable with what they are seeing and doing?
Do they feel pressure from "friends" to do/say things they don't want to?
For more information please regarding online safety, please visit our website: www.phsg.org/
PLT/SWTSA Conferences

All Day
Half Term

All Day

From 26 Oct until 02 Nov
Year 11 Parents Evening (Further information to follow)

4:00pm – 6:00pm
Children in need- Mufti

All Day
Learn to Live Yr12

All Day

From 17 Nov and on Tuesday each week until 24 Nov
Yr 11 Revision Carousel

9:00am – 1:30pm
Sixth Form Open Evening (VIRTUAL)

All Day
House Captain Application Deadline

All Day
Learn to Live Yr12

All Day

From 17 Nov and on Tuesday each week until 24 Nov
Yr 11 Mock Exams

All Day

From 30 Nov until 11 Dec
Yr 13 Parents Evening (Further information to follow)

All Day
House Captain Interviews

All Day
(TBC) Xmas Lunch

1:30am – 2:30am
(TBC) Xmas Lunch

1:30am – 2:30am
Yr 11 Mock Exams

All Day

From 14 Dec until 15 Dec
Yr11 PE practical Mock

All Day
(VIRTUAL) Drama Festival

All Day
Options form deadline Yr 11

All Day
2020-2021
Autumn Term:
Thursday 3rd September 2020 – Friday 18th December 2020
Half term: Monday 26th October – Monday 2nd November 2020
Spring Term:
Monday 4th January 2021 – Thursday 1st April 2021
Half term: Friday 12th February – Friday 19th February 2021
Summer Term:
Monday 19th April 2021 – Friday 23rd July 2021
May Day: Monday 3rd May 2021
Half term: Monday 31st May – Friday 4th June 2021
Curriculum Enrichment Week
Monday 11th July—16th July 2021
The non-pupil days are:
Tuesday 1st September 2020 (staff inset)
Wednesday 2nd September 2020 (staff inset)
Friday 25th September 2020 (staff inset)
Friday 23rd October 2020 (staff inset)
Monday 2nd November 2020 (commuted holiday)
Friday 12th February 2021(commuted holiday)
Date in June tbc 2021 (staff inset)
2021-2022
Autumn Term:
Tuesday 7th September 2021 - Friday 17th December 2021
Autumn Half Term: Monday 25th October 2021 - Friday 29th October 2021
Spring Term:
Tuesday 4th January 2022 - Thursday 8th April 2022
Spring Half Term: Monday 21st February 2022 - Friday 25th February 2022
Summer Term:
Monday 25th April 2022 - 22nd July 2022
Summer Half Term: Monday 30th May 2022 - Friday 3rd June 2022
Curriculum Enrichment Week:
Monday 4th July - Friday 8th July 2022
The Non Pupil Days are:
Monday 6th September 2021
Friday 22nd October 2021
Monday 2nd May 2022 (Bank Holiday)
TBC June 2022
Monday 25th July 2022
Tuesday 26th July 2022