Hummingbird
STEM: Formula 24 Racing
We are delighted to have run a Formula 24 racing car at PHSG since 2011. During that time many students have had the opportunity to be genuinely 'hands-on' with Engineering.
In order to allow as many students as possible to be involved each year, different engineering disciplines are explored. Whether it be working with hand tools to construct the car, or performing complex calculations to plan race-critical parameters, there is a place for all who wish to get involved.
Greenpower is the overseeing body, an international STEM development organisation who host numerous heats of the challenging 90 minute 24 Volt electric car races. Each team has regulation batteries and motors and must have a minimum of 3 drivers in each race. This requires high-pressure pit stops as well as consistent and assertive driving. All team members must be aged between 11 and 16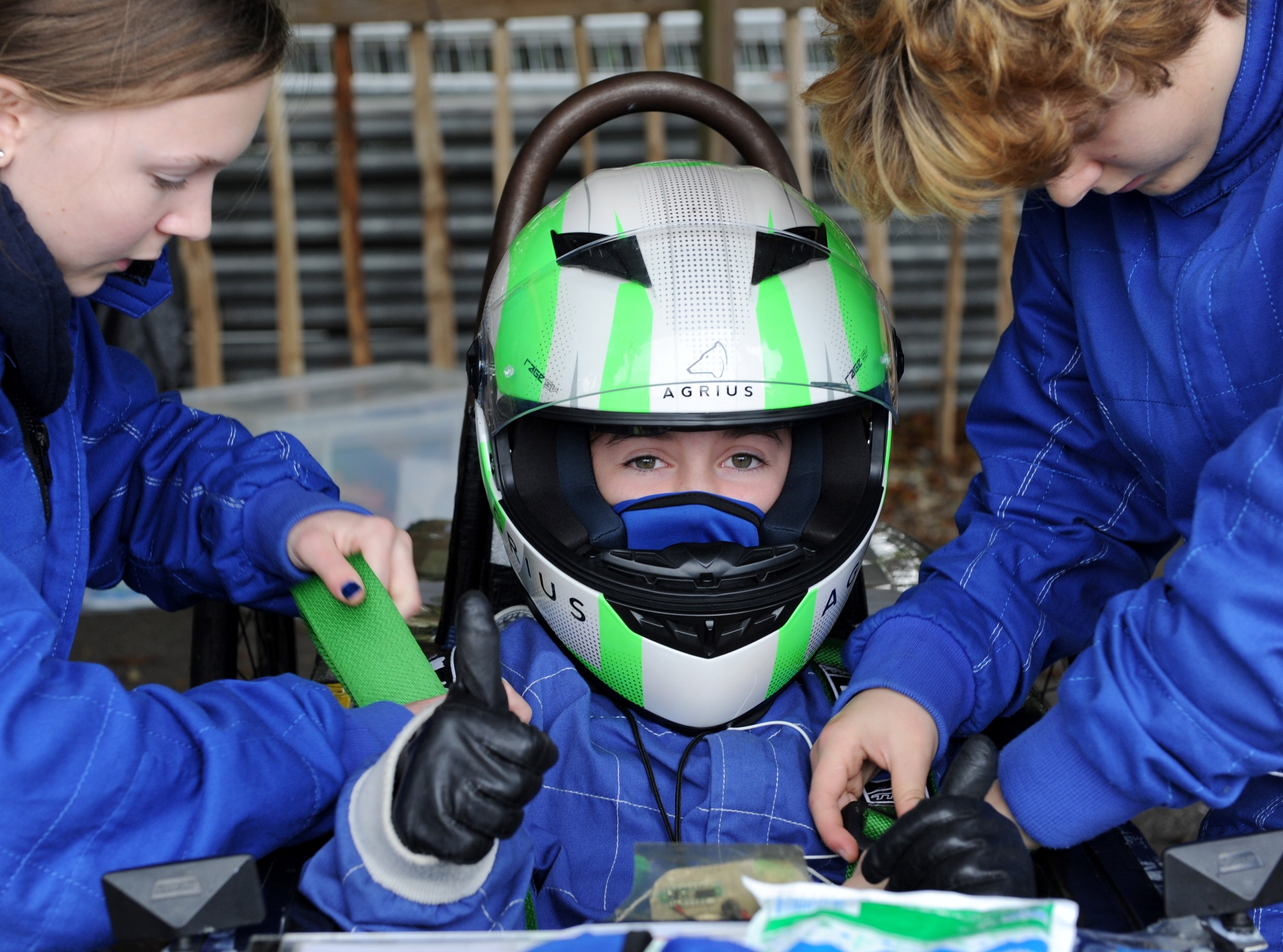 Our car 'Hummingbird' has had a string of successes over the 40 races we have entered so far. We are currently proud to have won the PORTFOLIO AWARD at the International Finals in 2020 and more recently the SUSTAINABILITY AWARD in the 2022 Regional Heats.
The Portfolio Award recognises the substantial team work and ongoing education and development associated with highly regarded PHSG's team.
The Sustainability Award is presented to the Team who has prioritised their commitment to climate action through stepping up efforts to reduce their greenhouse gas emissions, strengthen resilience and adapt to climate-induced impacts. For full details on the criteria to achieve this award, please click here.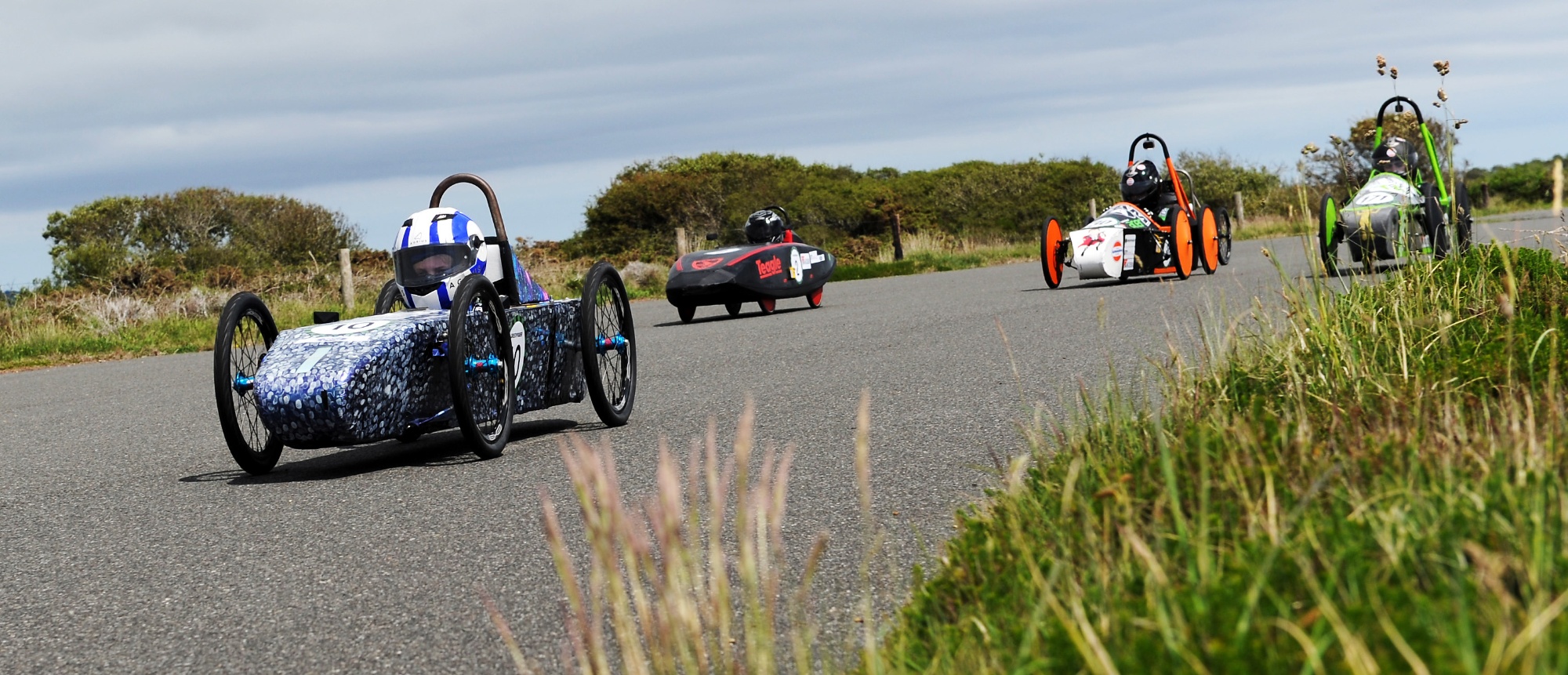 Further Details
The Construction Team
The construction team are responsible for fitting all of the components of the car together. There are over 500 separate pieces in Hummingbird and they must all be installed in the right way for the car to work.
The heavy responsibility is making sure that all the parts are tightened correctly – if something comes loose during a race, it could mean that we get brought back to the pits on a recovery trailer and we would lose many valuable minutes.
All the construction team become experts with spanners, Allen keys, and sockets. We sometimes have to resort to using the persuader (hammer) when items do not go in or out smoothly.

Whenever a component is attached we must make sure it works properly; brakes, safety harness, mirrors, controls etc. We also try to work out ways of improving the designs as we go. Faster and Further are always on our minds!
On race day the team make sure the Hummingbird is in perfect working condition and are called upon to make quick maintenance changes between the races to enhance Hummingbird's efficiency.
They also escort the car to and from the racetrack, ensuring the drivers are correctly dressed and secure adhering to all the safety regulations and policies on the day.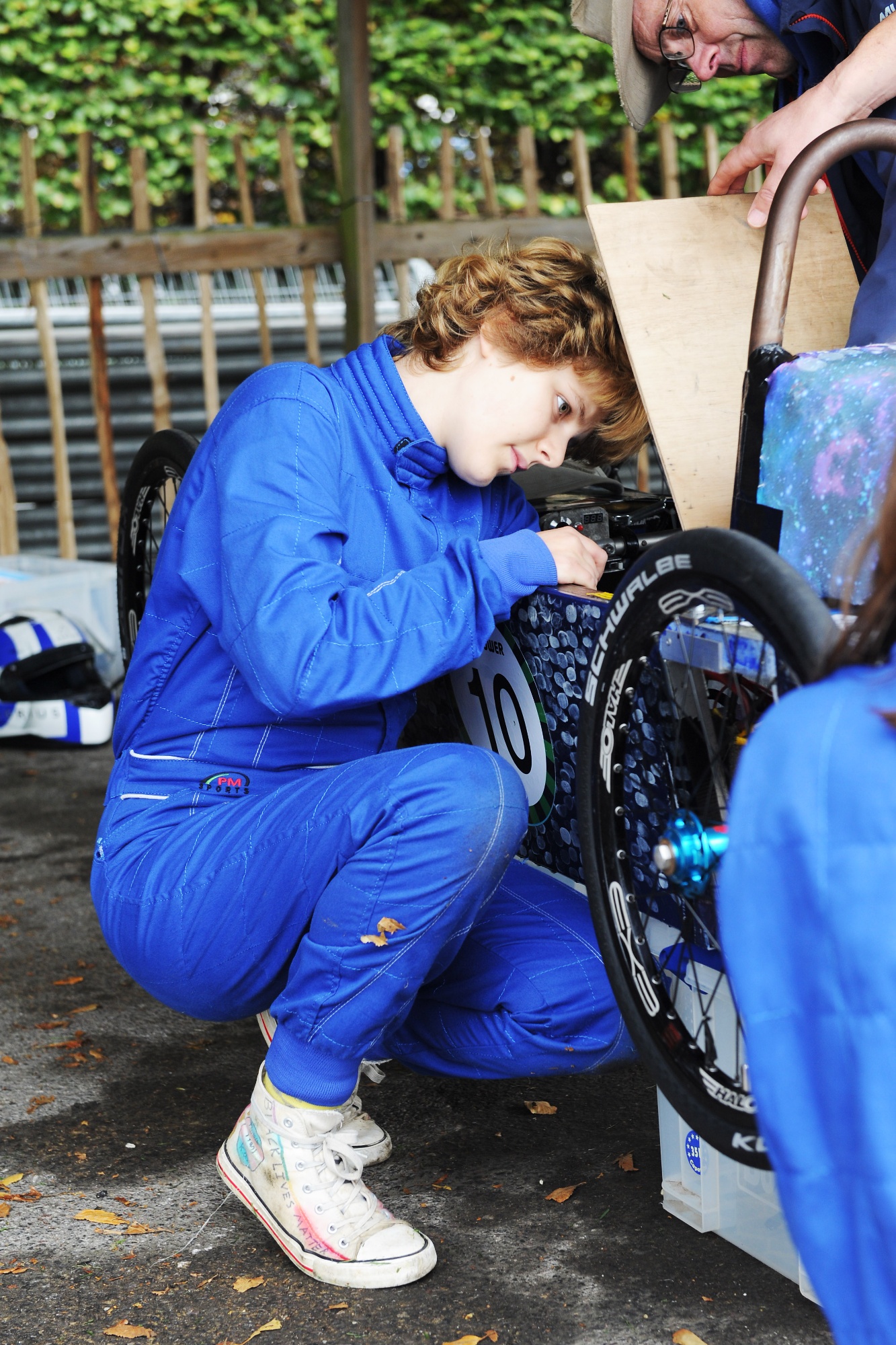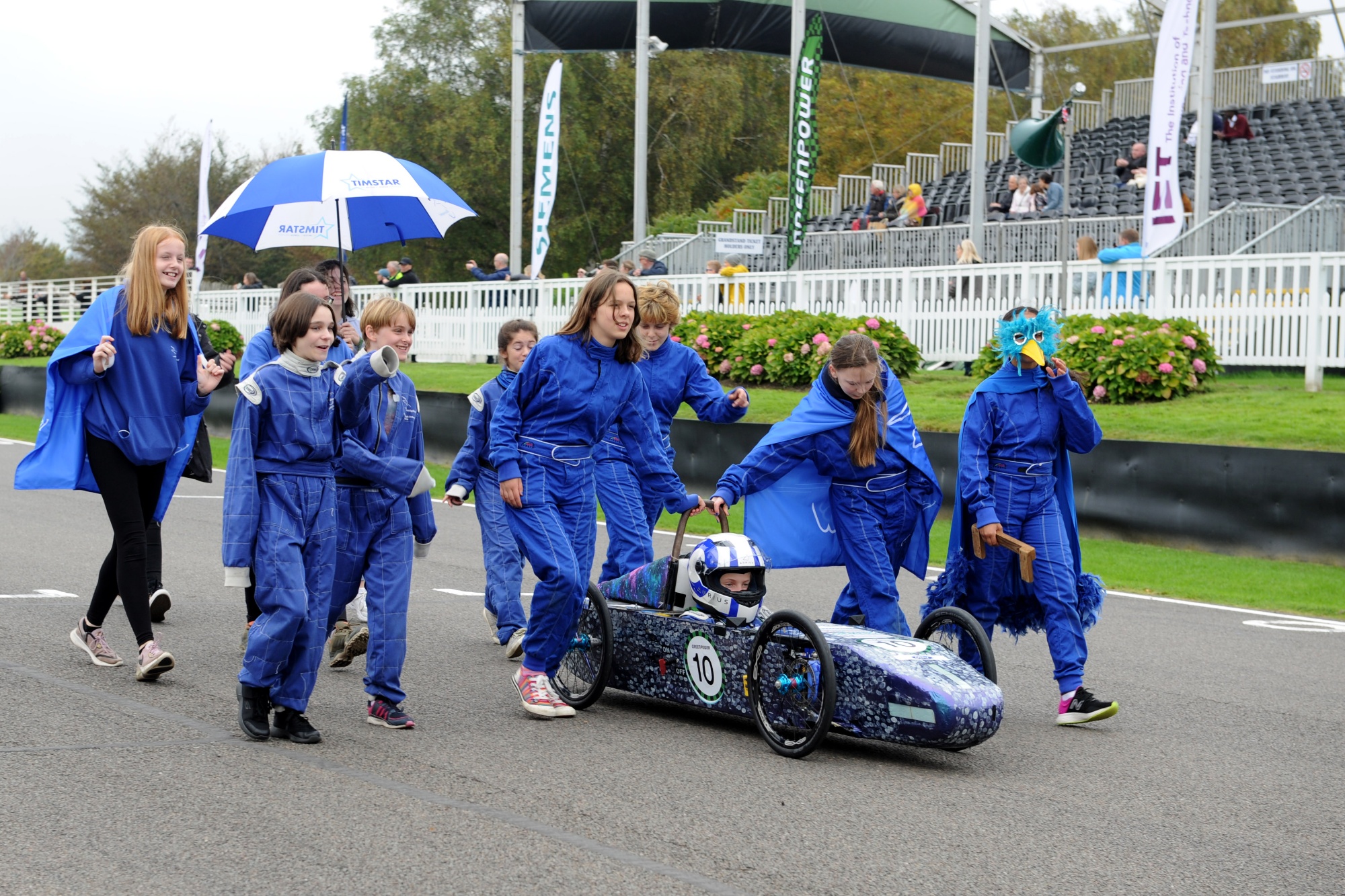 The Performance Team
The performance team spend a great deal of time developing and analysing graphs. Mathematics is a key tool of this group. The answers developed are used to make decisions both before and during the races in order to maximise our distance in a race – a critical balance between speed and economy. A perfect race is if we run out of power just as we cross the finish line, just ahead of our nearest competitor.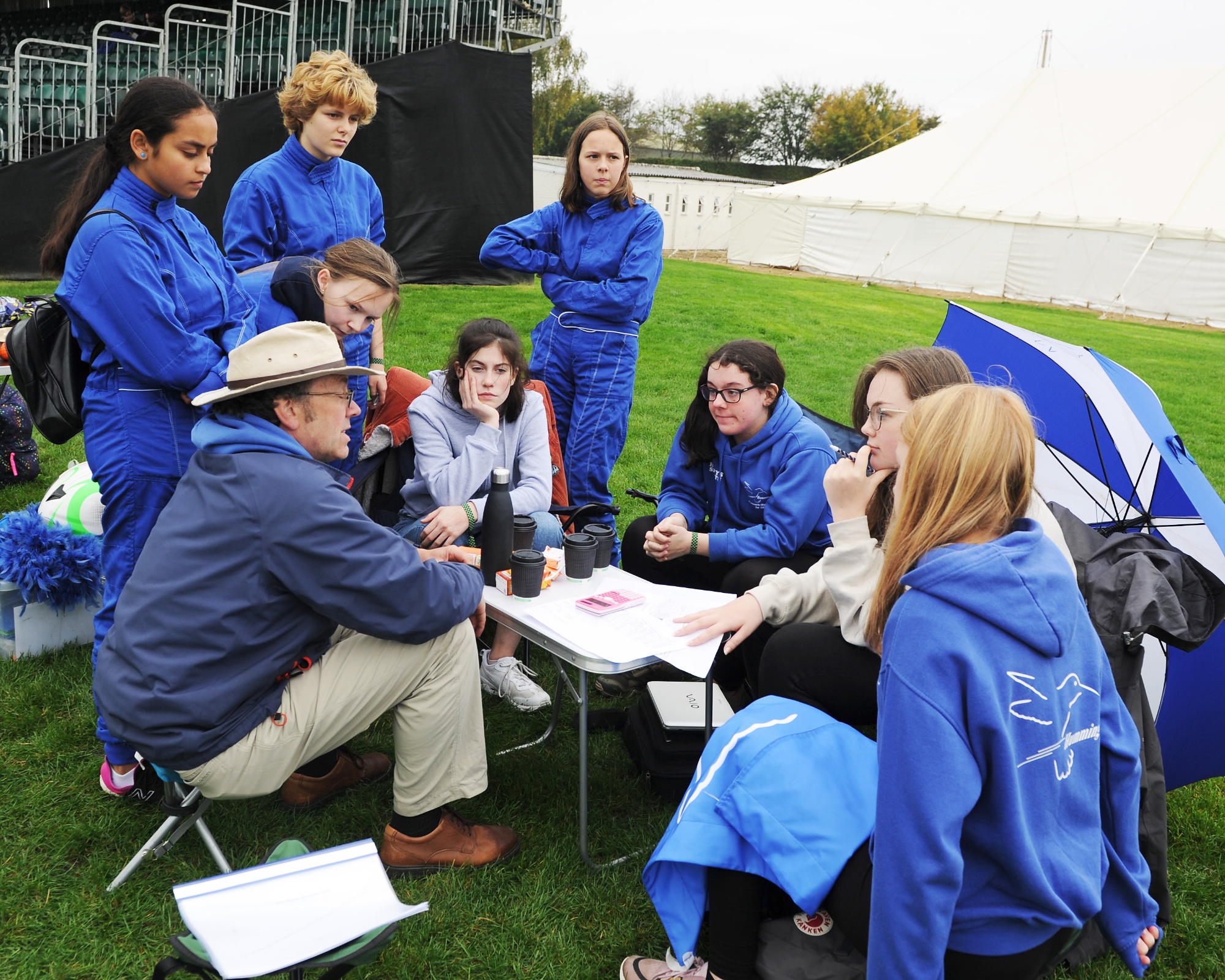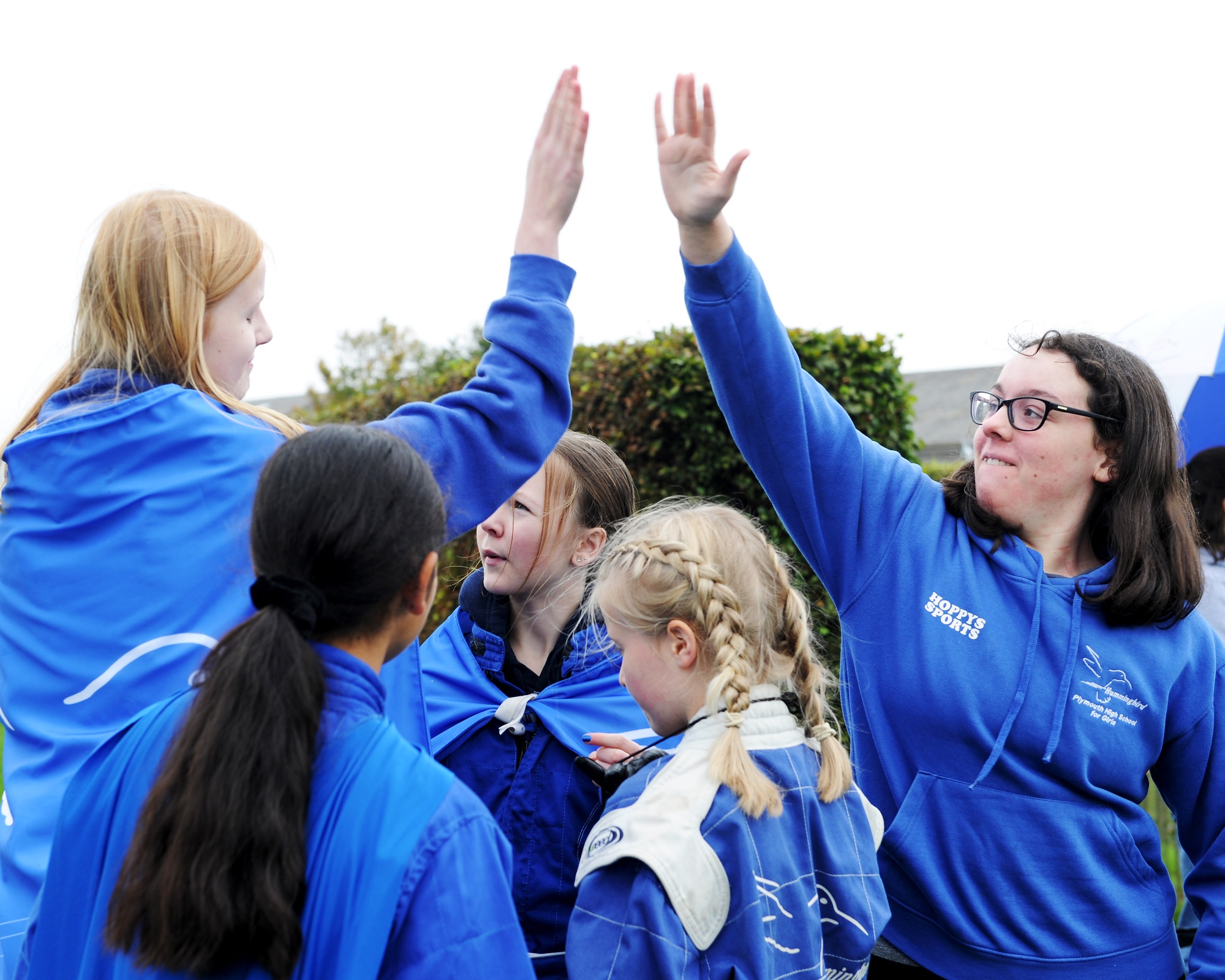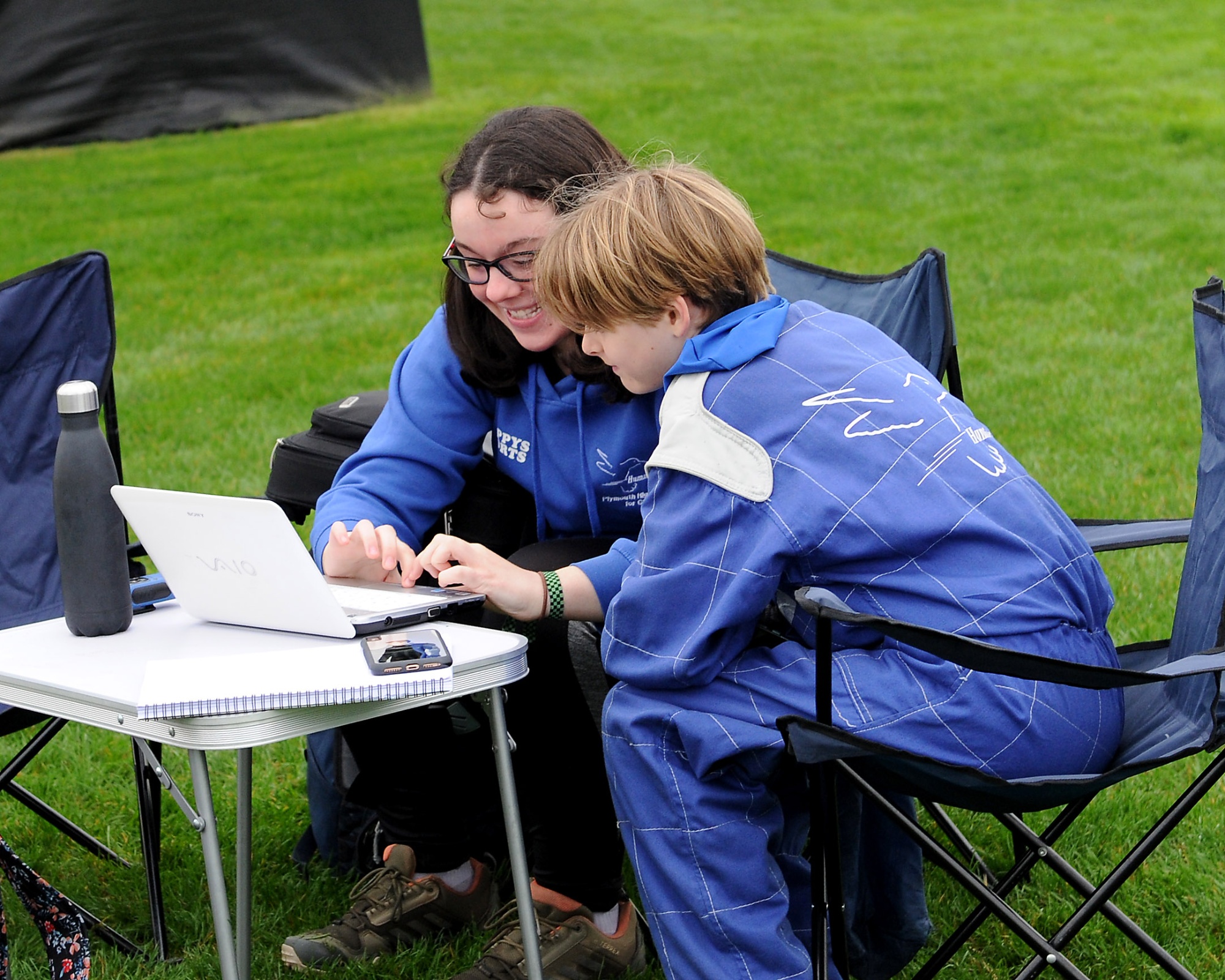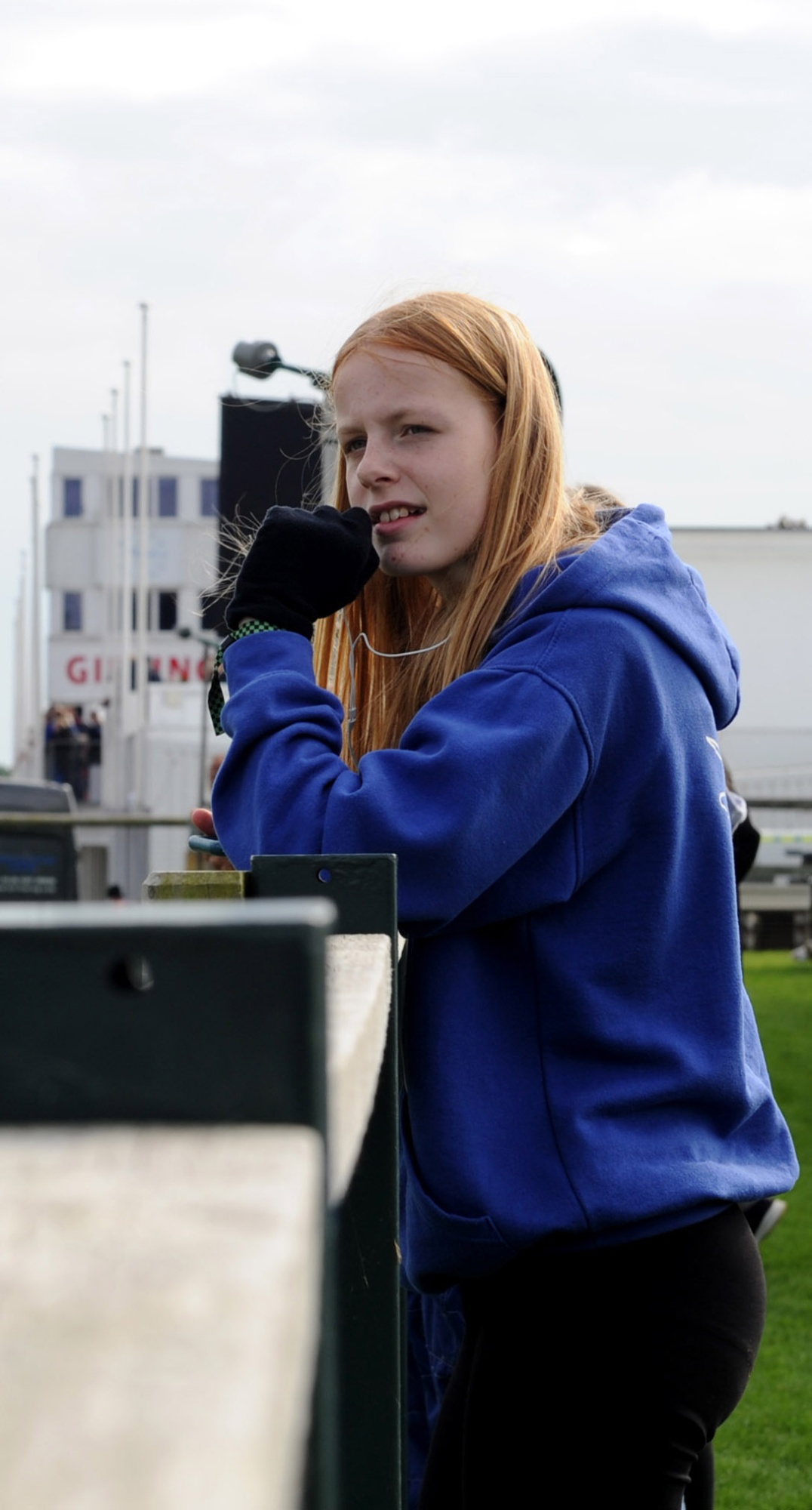 The Drivers
Discipline and nerves of steel are key qualities that make up a great Hummingbird driver. The drivers have a lot of trust in all their fellow teammates to get it all right; from the mechanics, to the safety and to the performance. But ultimately, when out on the race track, they also have to rely on their own exceptional skills in alertness, ability to read and react quickly to a situation and confidence in their own ability to handle and mange Hummingbird safely and efficiently. They must listen closely and communicate effectively with the performance team whilst out on the track using their radio system and follow the instructions given. It takes a huge amount of self discipline and a hunger to get the best out of Hummingbird on race day.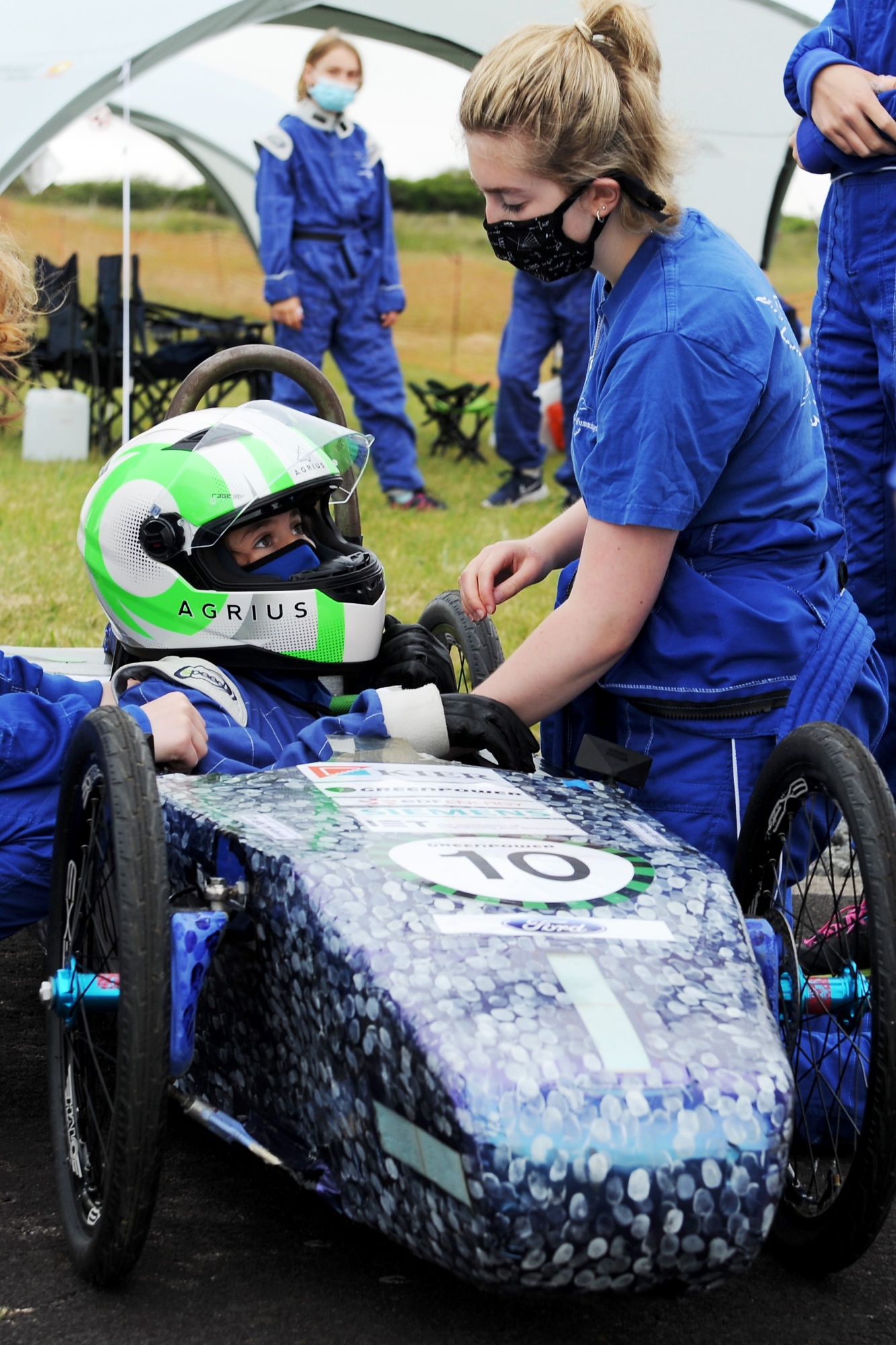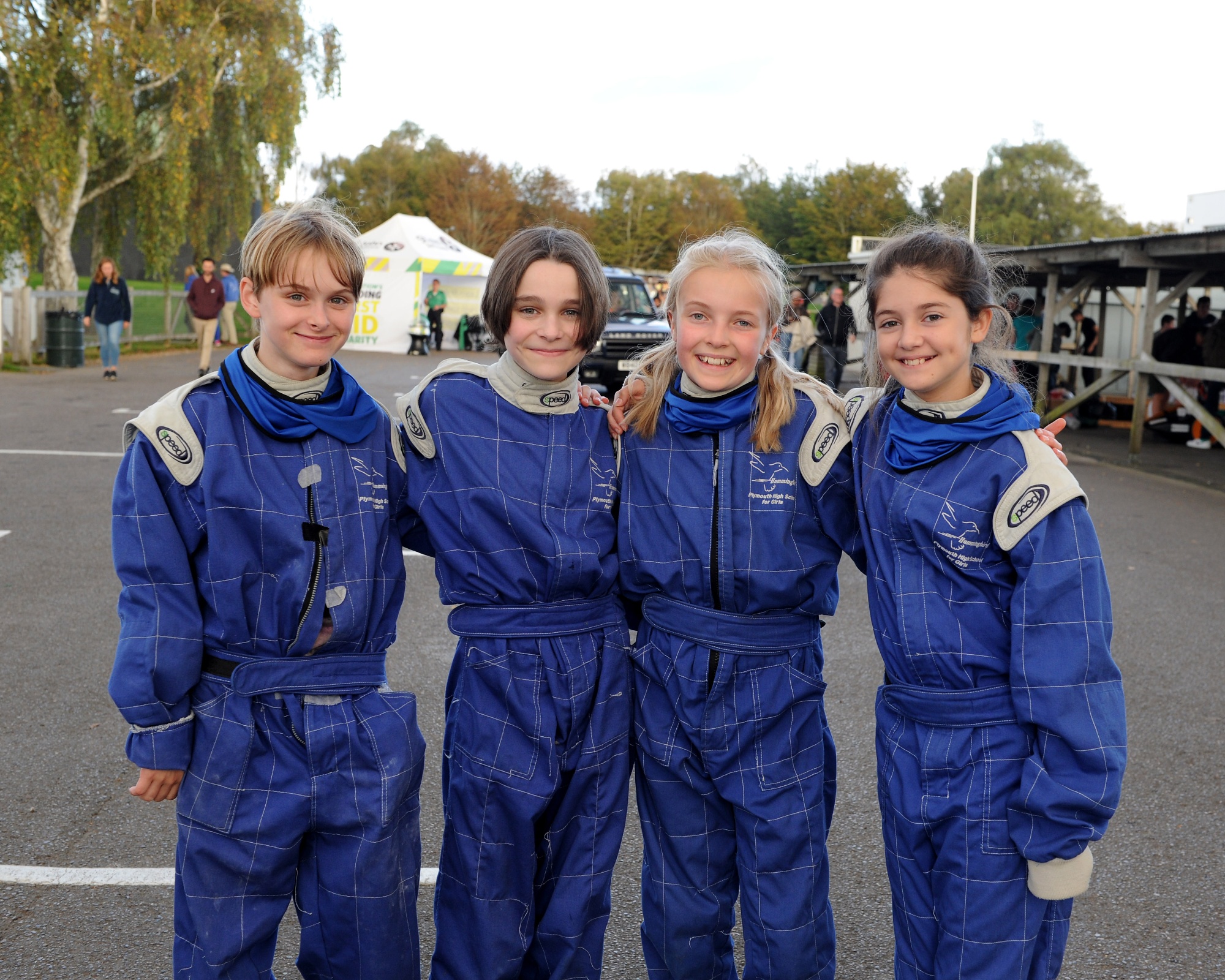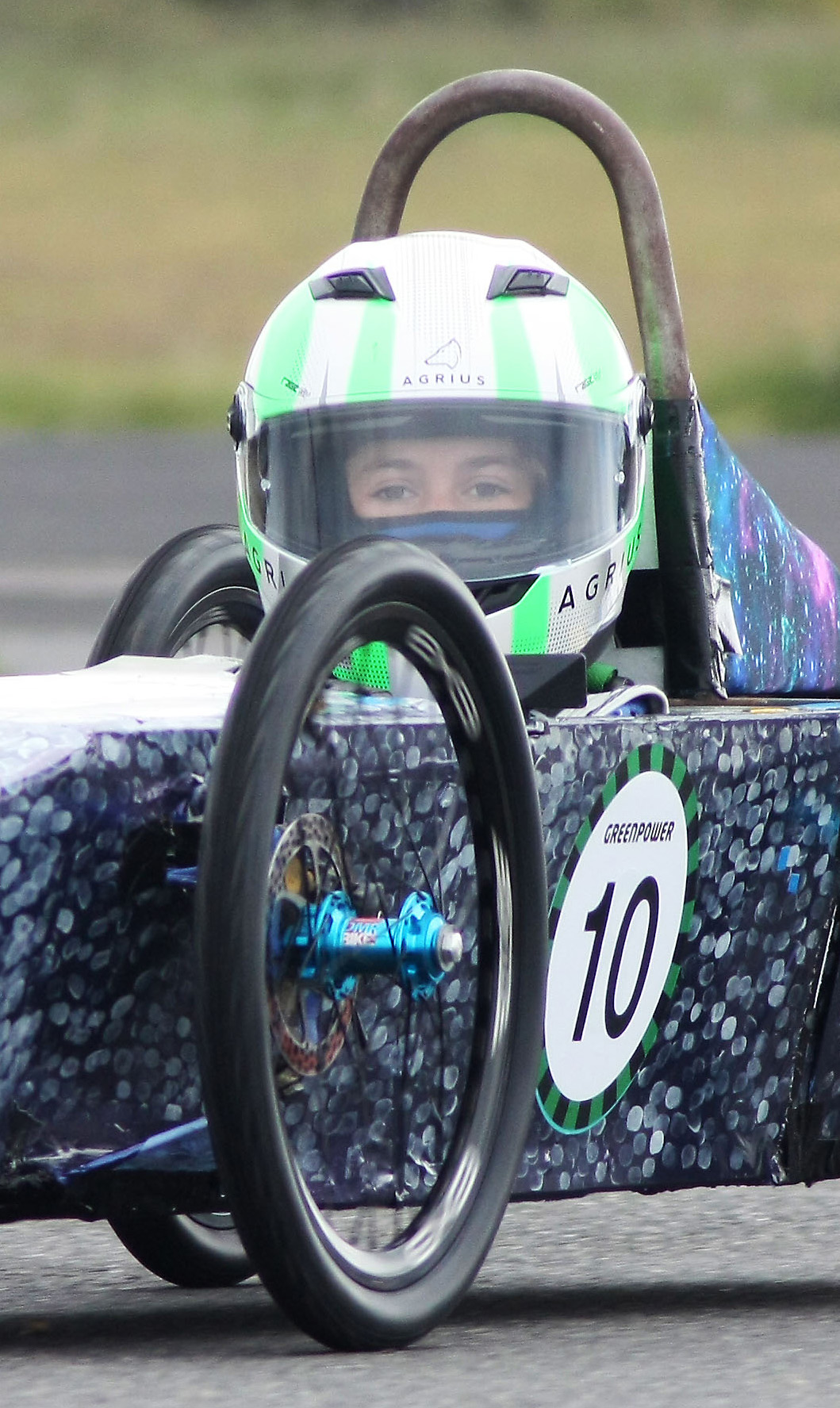 The Media Team
Our media team have been responsible for winning the Portfolio Award numerous times – documenting the learning and thinking that has happened over the course of a year which culminates in a competitive race day.
The team also seek commercial sponsorship for the team, report our exploits on social media, and keep an eye on what our rivals are doing too!
Please see below our recent galleries.