PHSG's Mighty Mussels!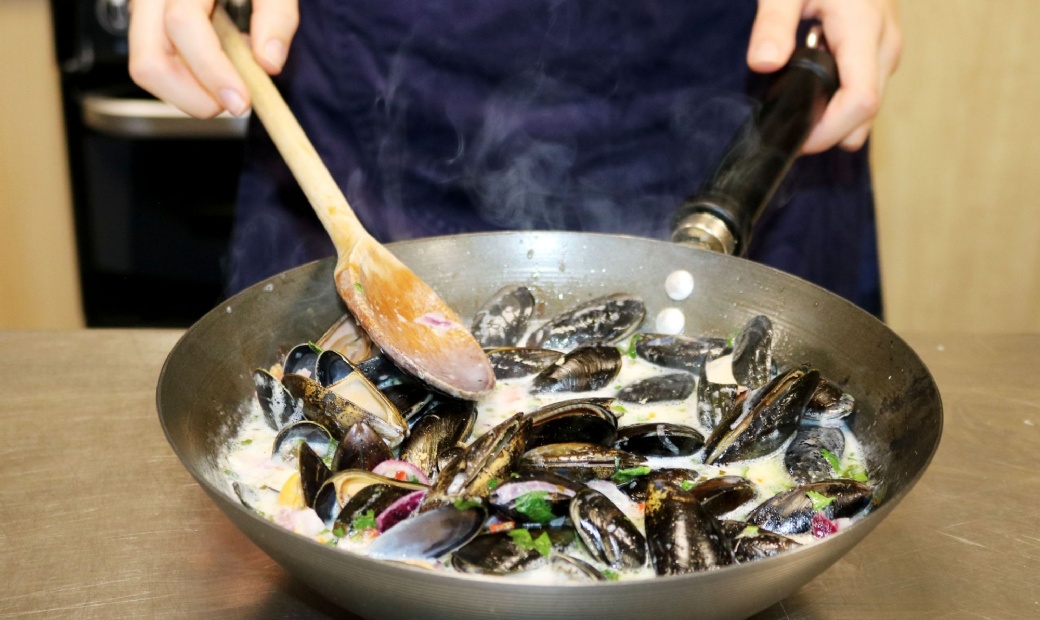 Plymouth High was one of only 250 schools across the UK who have received a shipment of mussels to be cooked and eaten by our wonderful Year 10 students.
They arrived in the nick of time for the Year 10 GCSE Food Preparation and Nutrition students to have the opportunity to make Thai style mussels!
Many of the students had not cooked or eaten mussels before, but nearly everyone gave them a try and we had quite a few say how much they enjoyed them. A number of lucky members of staff popped in for a taste and they were bowled over with how tasty the mussels were.
The students had the opportunity to practice their shellfish cookery skills, as well as presenting their food.
It's been a brilliant experience - thanks for the free rope-grown mussels @Offshoreshellfish!
It's provided our pupils with new food life skills & it's been a fab learning experience for them all – something we would not normally do!
Thanks to @foodteacherscentreuk @fishmongerscom @dfdsglobal @riverteignshellfishltd #FishHeroes