Cordelia's Black History Month library display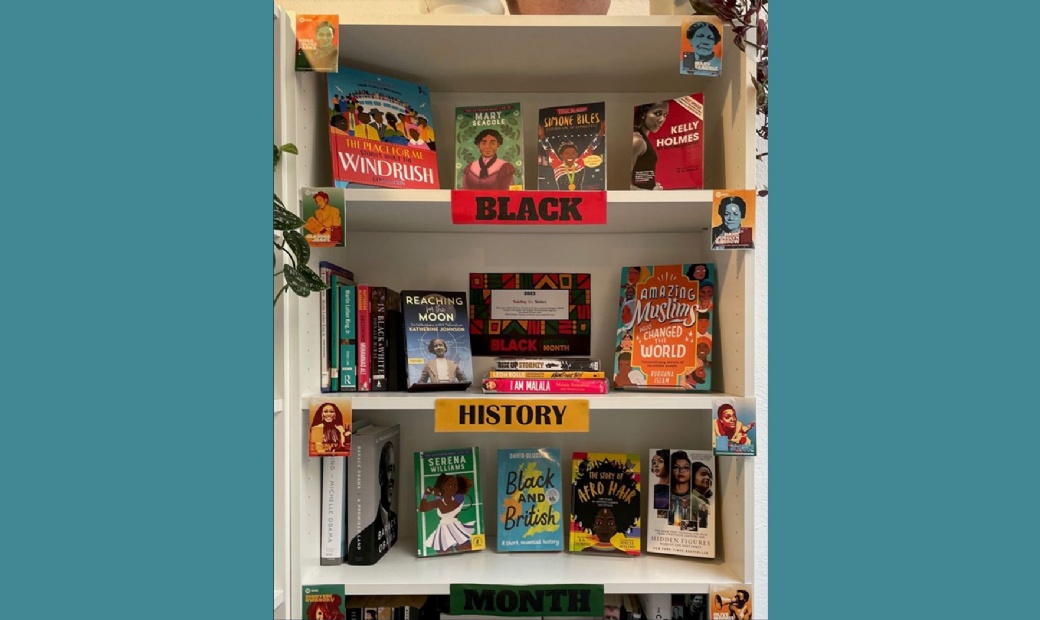 As part of her role as student librarian, Cordelia, 9A created this display for October's Black History Month. Pop into the library and check out her top picks.
Black History Month gives everyone the opportunity to share, celebrate and understand the impact of black heritage and culture, The theme for Black History Month 2023 is 'Saluting our Sisters'. It highlights the crucial role black woman have played in shopping history, inspiring change and building communities. Our amazing library team have collated a recommended reading list. See the attachment below.
Also...
We have a vacancy for some new student librarians this year! (Open to Year 8 and above)
Are you reliable, friendly, hard-working and do you love reading?
Do you want to gain some work experience, learn new skills and be an ambassador for the library?
If you have answered yes to all these things, then we think you should apply for the position of student librarian!
Pick up an application form from the library today.
Deadline for entries is midday on Thursday 19th October. Interviews will take place after the half-term.