Year 10 PE climbing to success!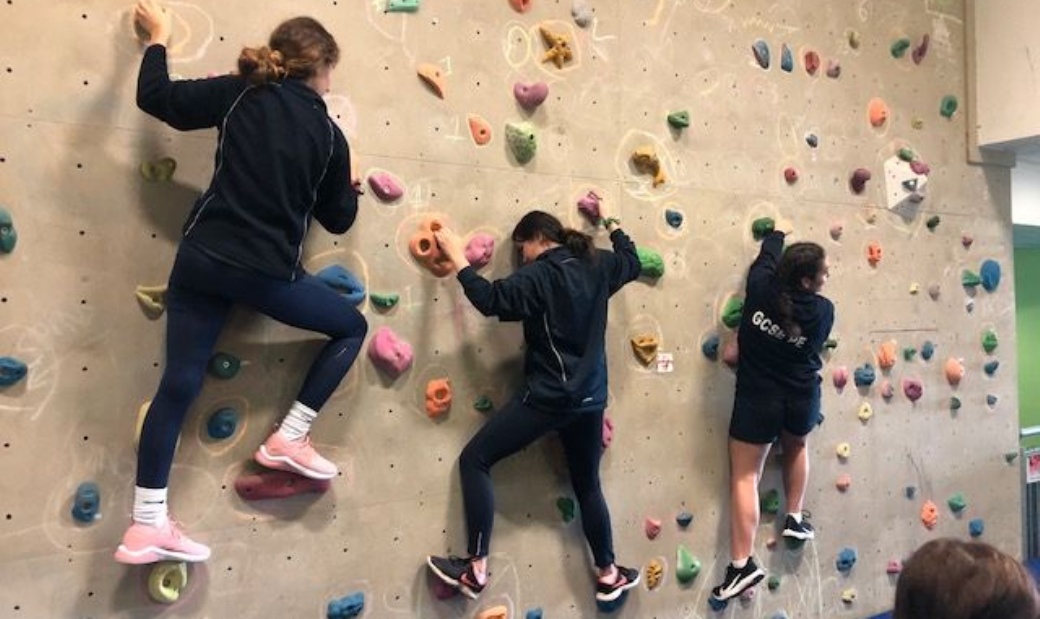 The PHSG PE department strive to ensure the students have the use of the most up to date local facilities to enhance their learning of the curriculum.
Many lessons take advantage of the best local facilities that Plymouth has to offer, conducting some lessons off site so students can experience a wide variety of sports/activities and using the best possible and most up to date equipment. Today our year 10 PE class were taken to a local further education college to take advantage of their on site climbing wall and put into practice the theory work which they have been leaning over the past few weeks.
During these difficult times and Covid19 restrictions the team ensure that a comprehensive risk assessment is carried out before these off site lessons take place and additional processes are put into place for the safety of the students. We think the extra work involved to make these lessons happen is definitely worth the time as the students really enjoy and excel in their learning of the subject. Check out some of the images below from today's class.