PHSG Open Event - Thursday 29th June 2023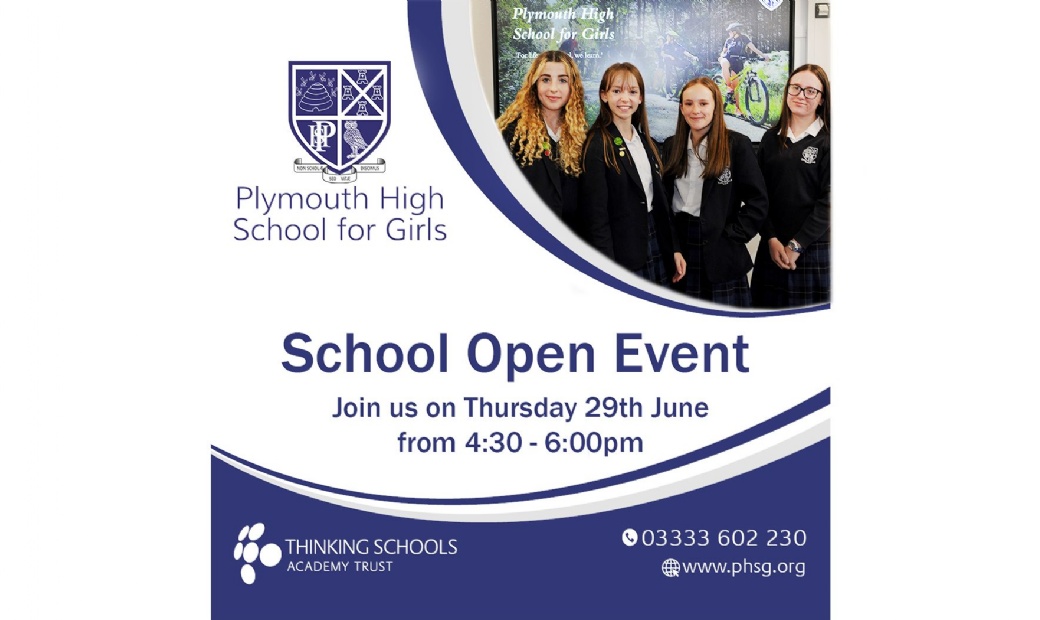 PHSG will be hosting an Open Evening on Thursday 29th June from 4.30pm - 6.00pm. Booking is not required.
We are delighted to welcome parents and students through the doors of PHSG for our Open Evening on Thursday 29th June.
The event will include a talk from the Headteacher, Mr Underdown, and a tour of our school visiting the various subject departments and student spaces.
You will be provided with a tour guide on arrival. The talks will take place at (4.30pm, 5.00pm and 5.30pm).
Please note that we will not able to offer parking on the school site for this event, however there are car parks nearby on North Hill and Mutley Plain.
In addition, please feel free to visit our Virtual Open Day webpage, which includes a video welcome address given by the Headteacher, Simon Underdown and a virtual tour of the school offering visitors the opportunity to meet some of the staff and familiarise themselves with the grounds.
We look forward to meeting you!