Rose forges the way for women in mace bearing.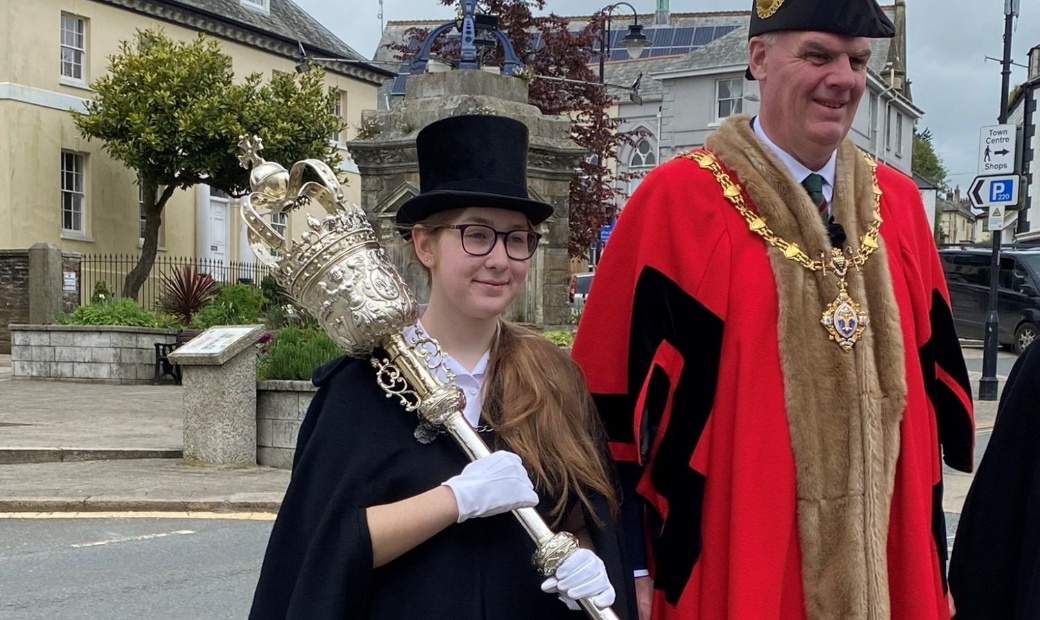 Rose, 11T, has been selected to be the first ever female mace bearer in Liskeard.
The duty of the mace-bearer is to carry the mayor's great mace in front of the mayor as they go and about on official city business. This mace represents authority under the Crown.
Rose says:
I am delighted to have been selected.
Rose has already been involved in many events this year carrying out her duty. She has attended a drumhead service, Coronation celebrations and selection of the mayor.
Well done Rose!