PHSG Student and Class of the Week!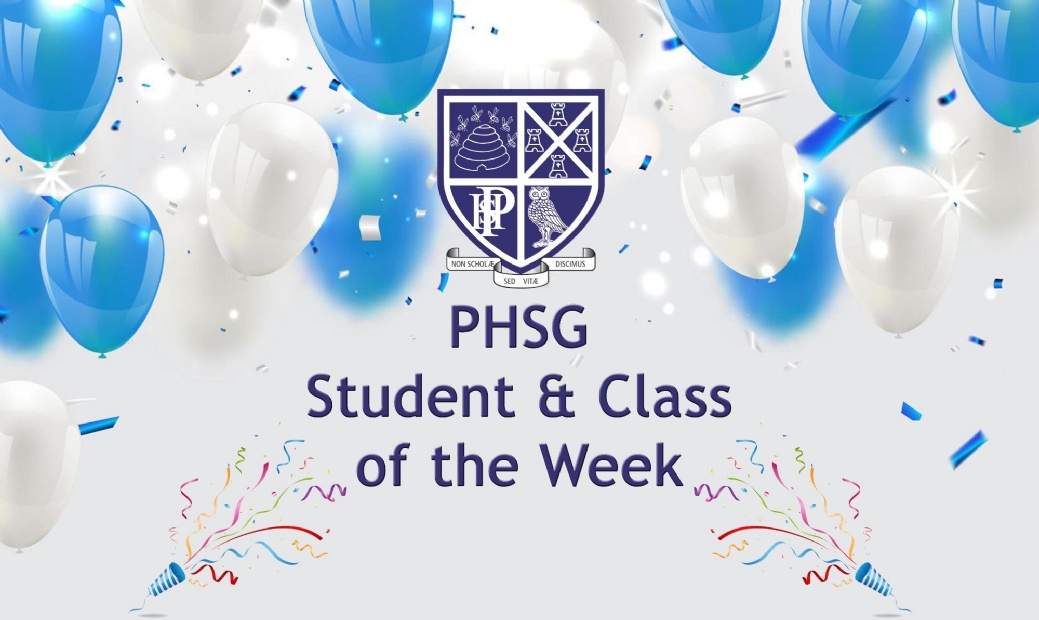 Student of the Week: Lauren, 12LWN. For showing the initiative to undertake additional reading to extend her own understanding of the law. Nominated by Mrs Findlay. Awarded 10 House points!
Class of the Week: Miss Westaway's Y10 Textiles class. For being fantastic, working on their industry project this term for Amy Heather Bridal, who was incredibly impressed with their outcomes.
Other Nominations:
Student of the week
Elena, 9K. ''Elena has been phenomenal (well above phenomenal) in Art over lockdown and throughout this first term - literally I have never seen anyone work so hard and put so much time, effort and skill into their projects. Absolute star.'' nominated by Mr Varrall; awarded 5 House points!
Scarlett, 11RFD. ''For fantastic class and homework, super focus and concentration.'' In Mr Underdown's Maths Class; awarded 5 House points!
Lily, 10CLW. ''For leadership skills demonstrated in core PE as part of the sports leadership award. Her confidence and communication skills when teaching her own peers was excellent.'' nominated by Miss Luscombe; awarded 5 House points!
Class of the week
Miss Brown's French lesson with 7K. ''For all being so calm and sensible in such unusual circumstances during our French lesson on Tuesday - they made a tricky situation much easier by being so mature.''
Year 11 Biology with Dr Doddrell. ''For a fantastic set of scores and work towards their B10,11&12 assessment.''
8L PSHE Class with Mrs Banks. ''For a really mature and articulate lesson on Mental Health Awareness.''