Lily inspiring a new generation of organists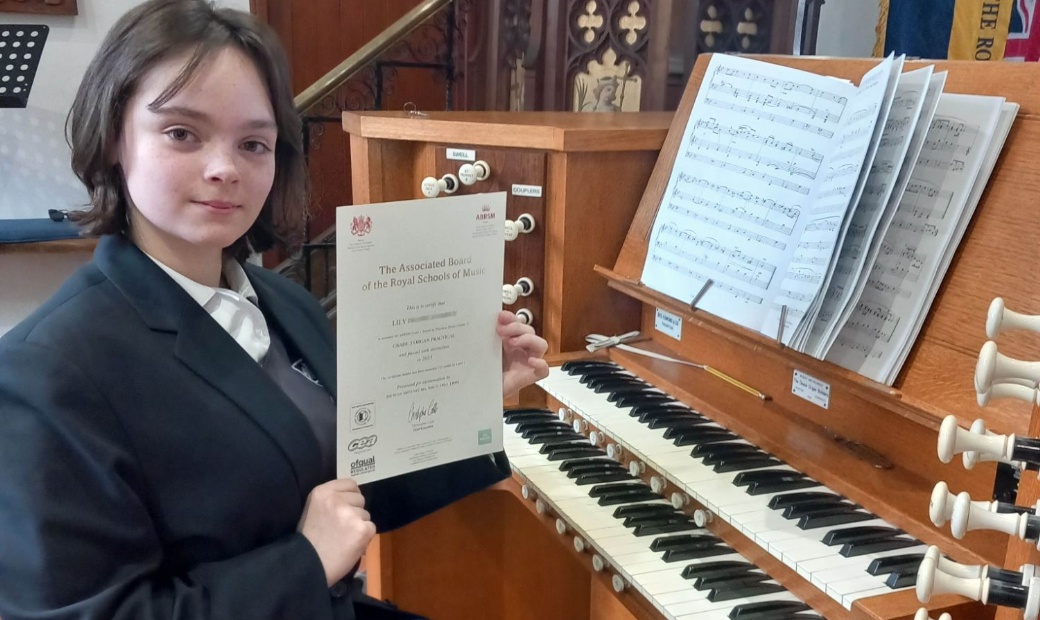 We are delighted to share that Lily, 9K, has achieved her Grade 3 Organ Certificate, which she passed with a distinction, last week.
Lily says:
I have been learning the organ for 18 months at my local church thanks to the PipeUp scheme, which subsidises lessons to anyone aged 11-18 with piano grades of 5 or above.

Playing the organ has become one of my passions, and it would not have been possible without the PipeUp scheme.
Here is a video of Lily performing a piece during her organ lesson:
The PipeUp Scheme offers students aged 11-18 a reduced cost in lessons for 30 lessons a year, to inspire the next generation of organist's.
The training scheme allows students to transfer their existing piano or keyboard skills to a new instrument, and gives them the opportunity to offer their services to their local church or at community events. For morning information about the scheme, please click here.