PHSG in support of the Plymouth Homeless Shoebox Appeal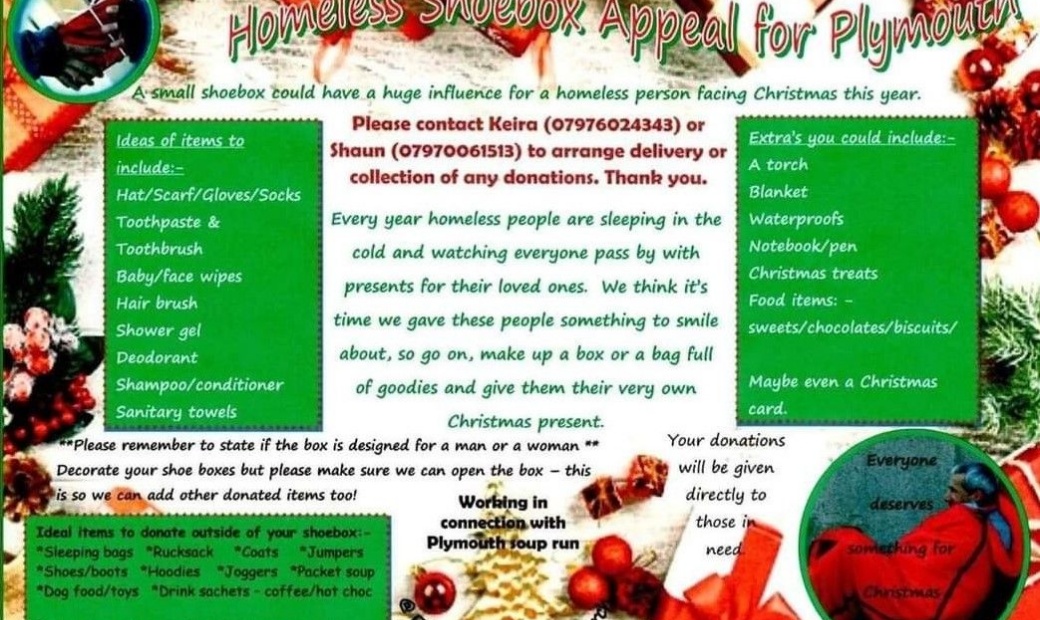 We are delighted to announce that we will, once again, be supporting the shoe box appeal.
This is an appeal that is designed specifically to support homeless people over the Christmas period. The charity has asked that this year we try and support male homeless people as there are many more males than females who are homeless and often fewer boxes are donated that are designed for males than females. Please see the image above for more information. We thank you in advance for your kind support.