PHSG Student and Class of the week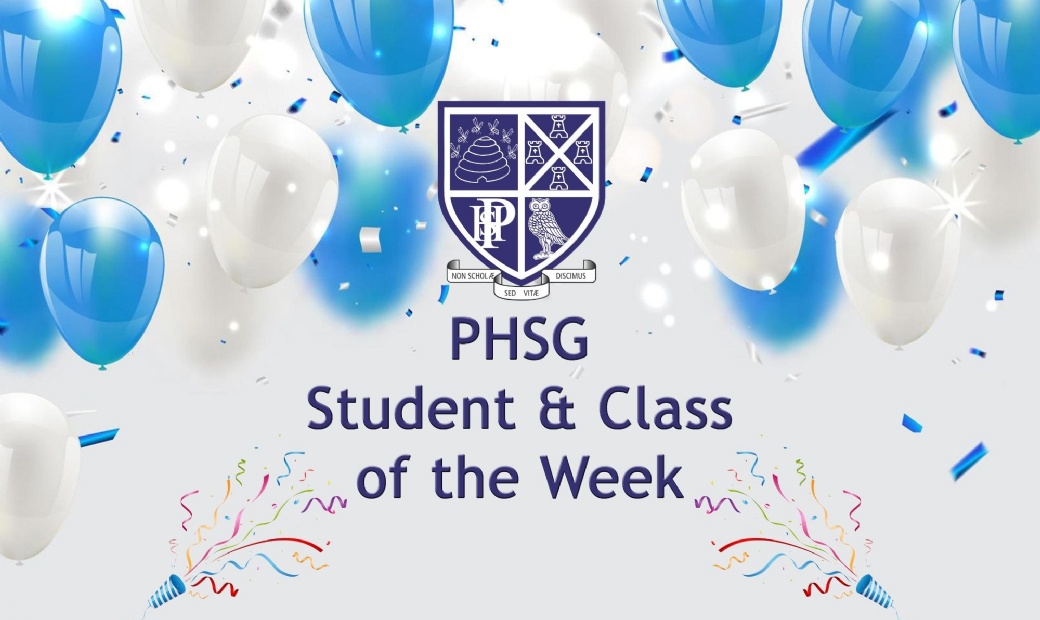 Student of the week: Rondek Khaled, 7A. ''Rondek produced 2 sides of A4, beautifully describing her family in accurate German. She used all of her sentence builders to extend her current knowledge and include new vocabulary and produced an outstanding piece of work!'' Nominated by Mrs Gilchrist. Awarded 10 House points.
Class of the week: 9A English with Miss Taylor. ''For their excellent engagement with Macbeth''
Other nominations:
Joseph, Year 12. 'For producing an excellent piece of work on soil' Nominated by Mr Graves.
Millie, 7T. 'For good and flexible thinking in French.' Nominated by Miss Yarwood.