The PHSG Debate Competition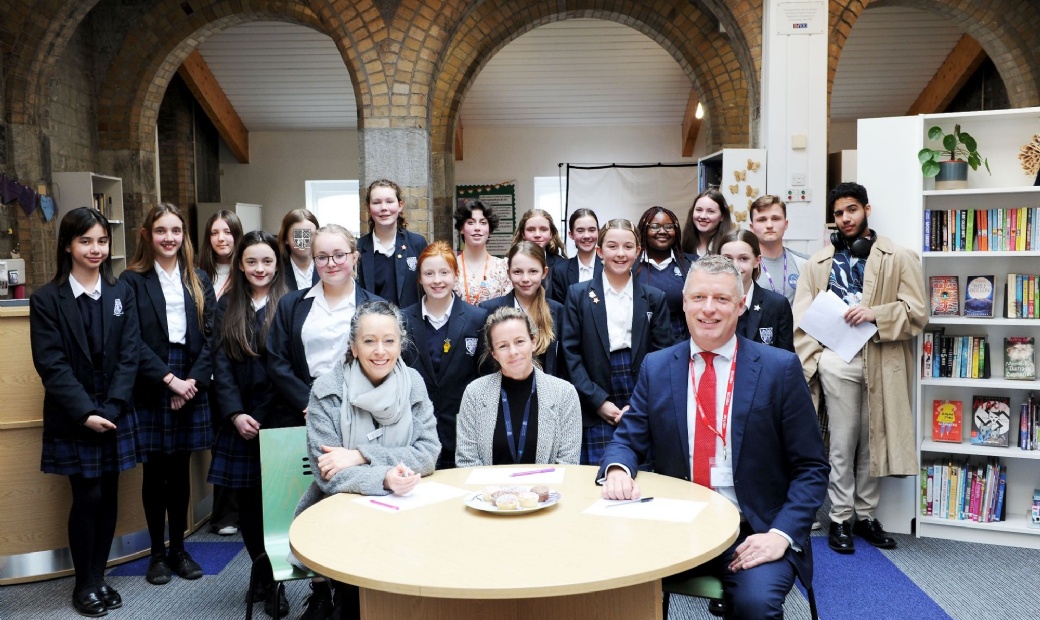 Last week saw the return of the PHSG Debate competition, where students debate against different subjects to win the Debate Cup.
The event is organised by the club leader, Eleanor, Year 12, and students who attend the debate club, where they practice their speaking and presenting skills throughout the year to then compete against each other in this exciting event.
This year we had six teams representing many different year groups, with teams debating the for and against for each topic. The topics were:
Are Clairvoyants Real? (Katie, Emilia and Scarlett, 7L)

Was Guy Fawkes the Real Villain Behind the Gunpowder Plot? (Kayley, 7L, Elena and Carmen, 9L)

Is Homework Necessary? (Clara, Alexandra and Katie, 8K)

Should Guns Be Banned in the USA (Chloe, Zoe and Lilia 9K)

Should the Royal Academy of Dance Ballet Syllabus Have Different Exercises Based on Gender? (Freya & Dixie, 9K and Eliza, 9T)

Should Scotland Have Independence? (Zoe & Finlay, 12MAL and Shaya 12LWN)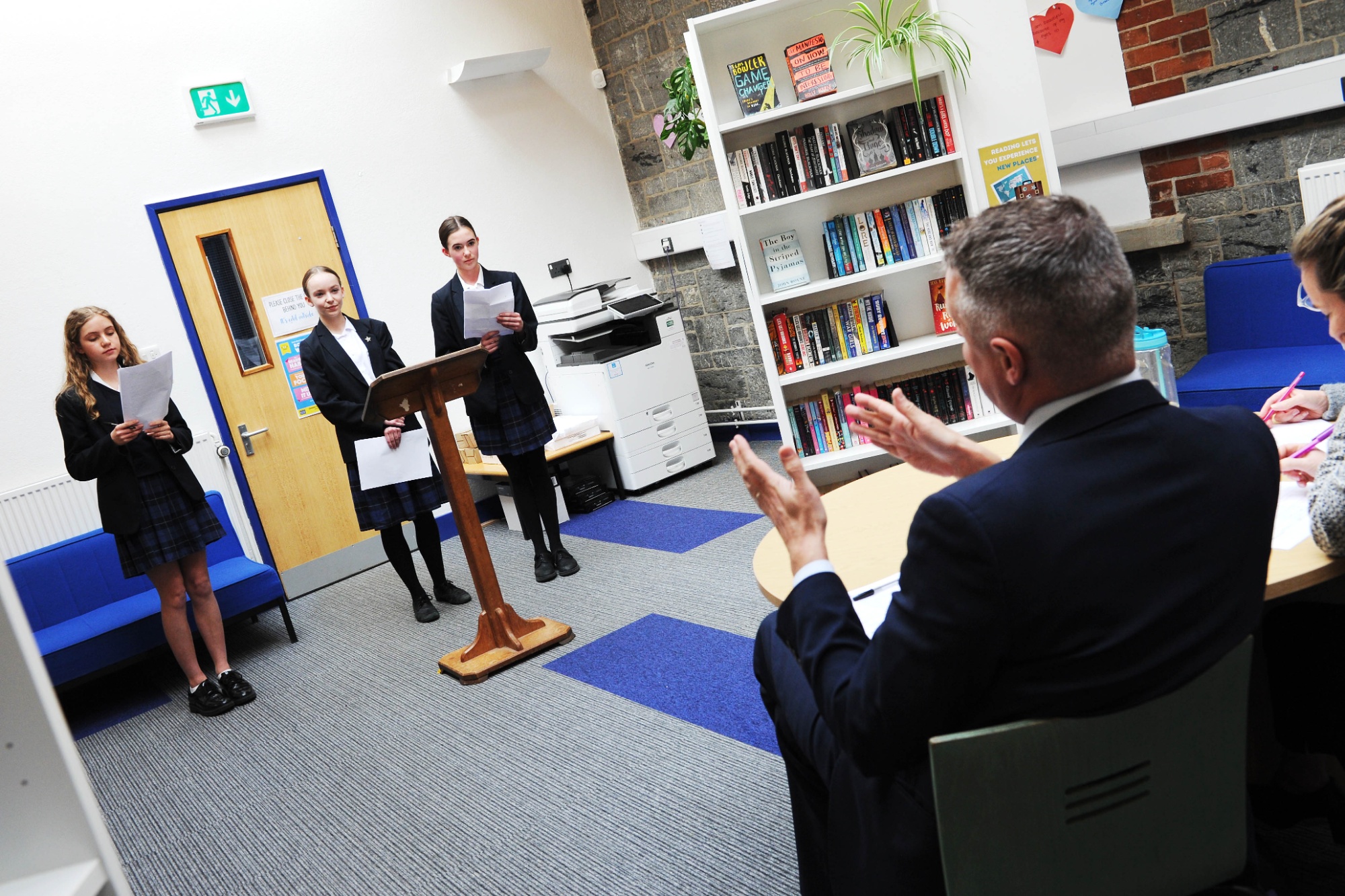 Local MP, Luke Pollard, joined our independent panel this year to score the students on their presentation and prizes were awarded to the students. Awards were presented to the group who scored the highest, which was Freya, Dixie and Eliza.
Huge congratulations to all the speakers, it is an incredible achievement to stand up and speak / present an argument for and against in front of a room of competitors and a panel of judges. They all did incredibly well and have taken much away from this public speaking experience. Also, a huge well done to Eleanor and her team, Year 12, for organising such a great event. These skills are invaluable to take with you on your onward journey from Plymouth High. ''For life, not school we learn''.