Our Six-Teen performers meet the cast of Six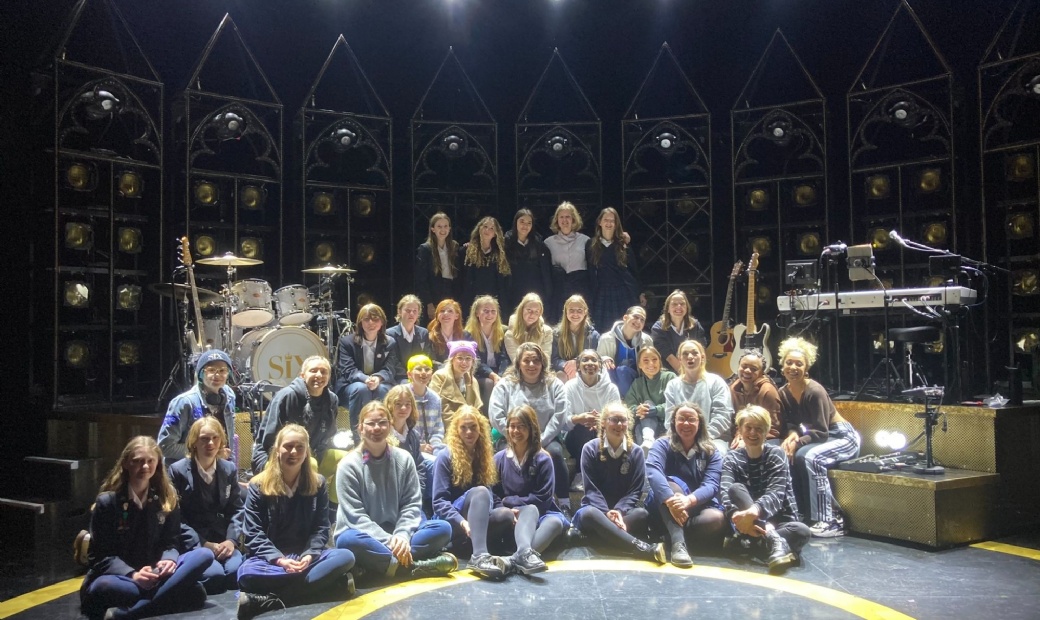 On January 18th 2023, twenty-six members of the PHSG cast of Six-Teen Edition had the incredible opportunity to meet the professional touring cast of Six at the Theatre Royal.
We were able to stand in the wings and witness the sound check for the 5pm performance. The actors and musicians performed 'Ex-Wives' whilst we watched from the side.
This unique view into the preparation for such an iconic song was a magical experience for the students, and they watched in awe as they heard some of their favourite moments from the show performed with such professional skill.
After this, we were invited onto the stage where we were able to talk with the actors and ask them some questions. We finished with group photo.
In total the meet and greet lasted only about 15minutes, but it was 15 minutes we will never forget. Our thanks must go to Holly Harbottle at the Theatre Royal who organised this amazing experience for us.