Lily and Emma's interview with a Holocaust Survivor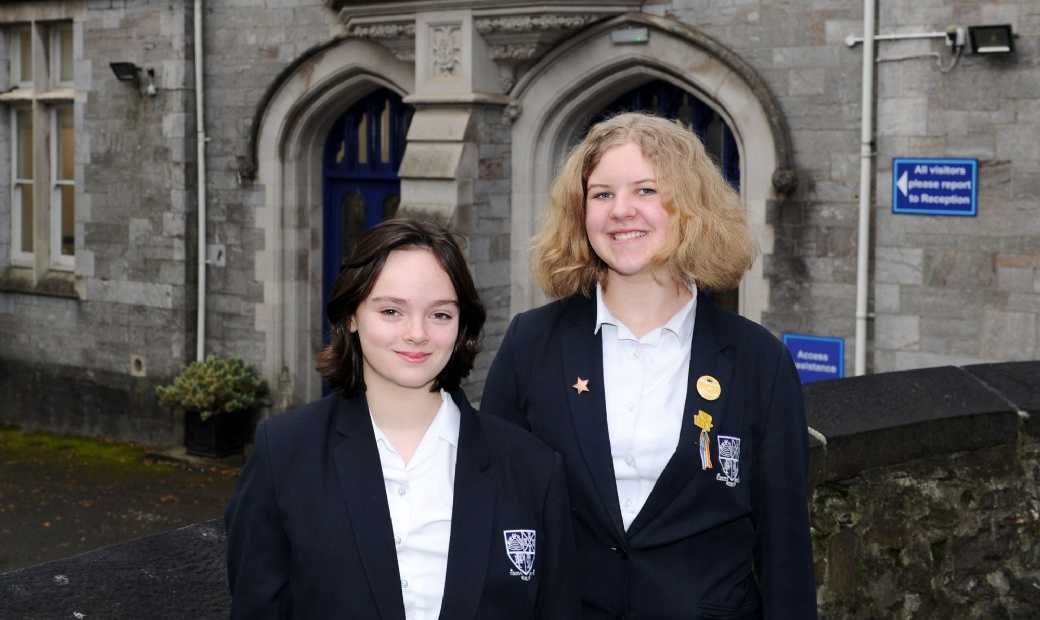 On Friday 27th January, Lily and Emma, 9K, attended the Holocaust memorial service at Plymouth Hoe Peace Garden.
Earlier this term, Lily and Emma wrote to secretary of the synagogue in Plymouth to see if anyone could help them with their history project. They were delighted to receive a response from Mrs Eva Hirschman, a Holocaust survivor who wanted to tell them her story.
Following their interview, Lily and Emma were invited by Mrs Hirschman to attend the Holocaust memorial service at Plymouth Hoe Peace Garden.
Emma said:
It was a great opportunity to pay respect to all of those who lost their lives during the Holocaust. We really liked being able to socialise with all the people who attended.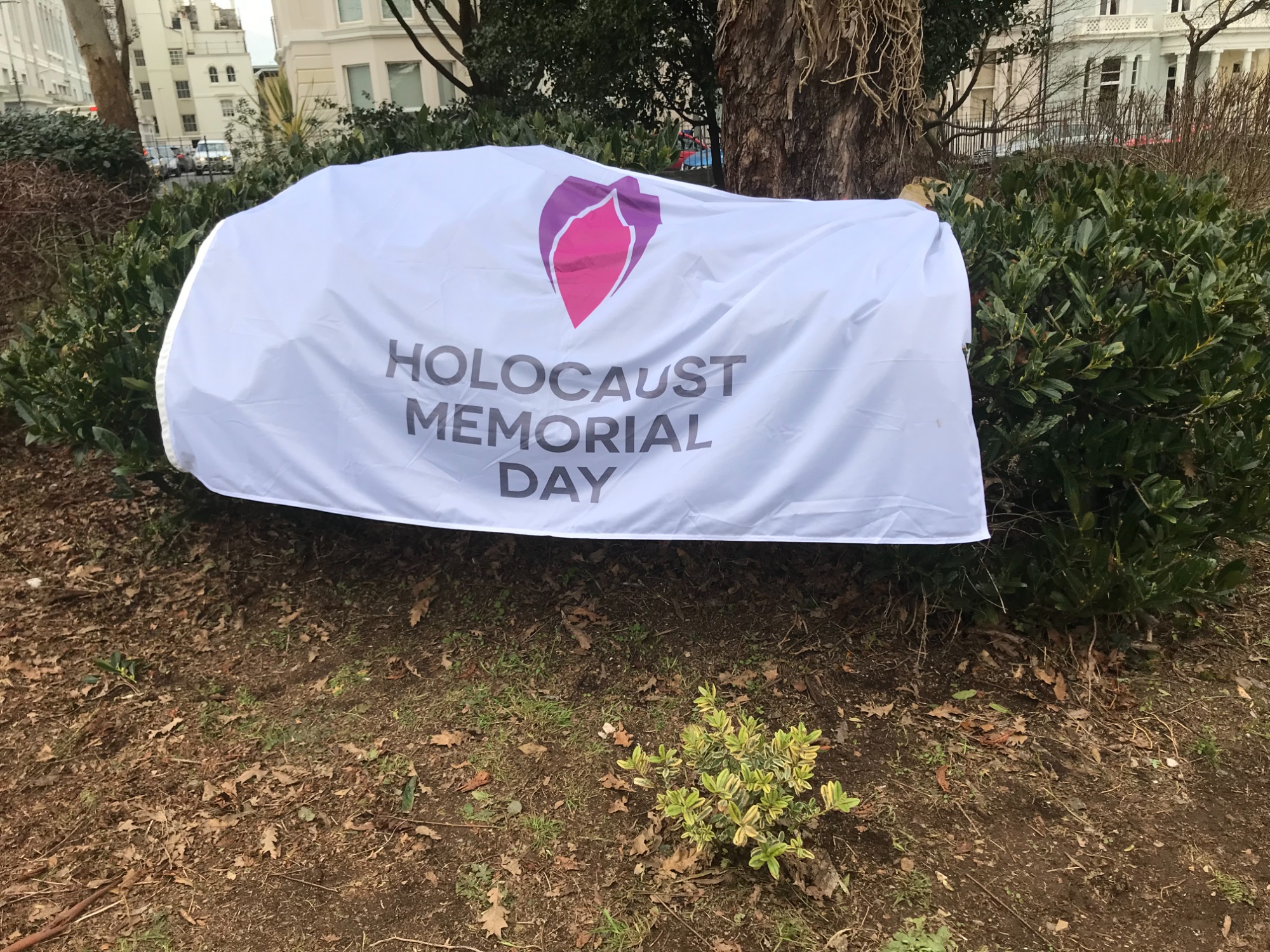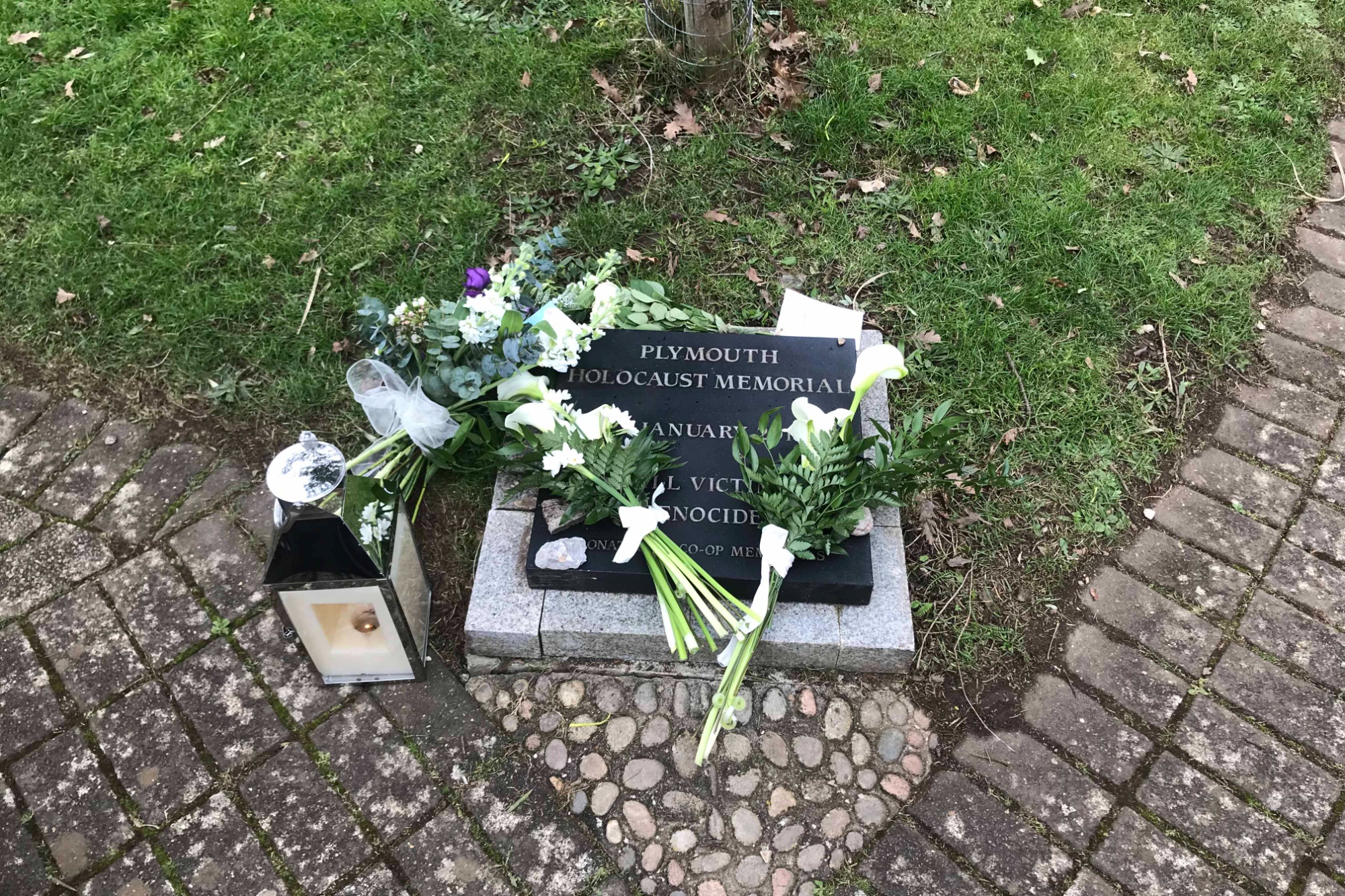 Interview with a Holocaust Survivior (Mrs Eva Hirschman), By Lily and Emma.
Lily: As part of this term's history project, we emailed the secretary of the synagogue in Plymouth to see if anyone could help us. We had a response from a lady called Mrs Eva Hirschman who wanted to tell us her story.
Emma: We met her on the 24th of January of this year, and she shared her experiences during the Holocaust with us.
Lily: As a young child she lived in Amsterdam with her parents and her brother. One day the SS rounded up the Jewish community from the area and led them to a theatre. They were herded together inside the theatre. From here they were destined for either concentration camps, or extermination camps, and the SS officers made this final decision. A colleague of Eva's father helped the family, although he was a Nazi. He grabbed Mrs Hirschman's mother by the hand and lead them out the back door. This act of kindness saved Mrs Hirschman and her family, as if he had not done this, they would have been sent to a concentration camp.
Emma: Eva Hirschman's mother, sensing the oncoming danger, arranged for Eva, only 3 years old, to be cared for by the "underground people". It was arranged that the family would go into hiding- members of the "underground" community waited for Mrs Hirschman's mother and Eva by a certain street corner, where Eva was handed over to the care of a stranger. Later, her mother stated that she heard her daughter's cries all the way back to her house. Eva was sent to live with a district nurse, where her life was normal. She went to nursery and played with some children on the street. There was an 8 p.m. curfew, however, and if she was not back at the district nurse's house by that time, she would have to stay with a neighbour, as it was just too "risky".
Lily: She stayed at the district nurse's house for 2 ½ to 3 years. One night, she woke from her bed in the cellar (the only safe place to sleep in case the Nazis raided the house) and saw a silhouette watching her sleep. Eva thought nothing of it and returned to sleep. When she woke up again the next morning, she questioned the nurse on who the figure was, and she discovered that it was her mother. Her mother had found her through the Red Cross.
Emma: Her mother was also hidden by a lady and her husband. Unfortunately, the Nazis discovered this, and forcibly entered their home. The Nazis pushed the husband against a wall, and threatened to shoot him, if they did not reveal her location. Still, the lady refused to tell them, and the Nazis murdered her husband as a result.
Lily: When Eva was reunited with her mother, she looked quite different however, as every Friday night her hair and eyebrows were bleached blonde, to make her appear as though she was Aryan.
Emma: After the end of the war, Eva Hirschman discovered that all her distant family (grandparents, cousins, aunts, uncles) had all perished during the Holocaust, although her parents and siblings all survived. Shockingly, Eva Hirschman does not know how her family were killed. Her brother, sister and mother had all been in hiding, but her father had lived in a Prisoner of War camp. They were all reunited once the war had ended, and after she was sent to Geneva, Switzerland to recuperate. She spent 3 months there.
Lily: The district nurse who cared for Mrs Hirschman for so long died shortly after the war, but through her remaining years, stayed connected with Eva, as they had a strong connection with each other. We asked Mrs Hirschman what she would like to say, if anything, to the district nurse, to which she replied, "Thank you for saving my life."
Emma: Throughout Mrs Hirschman's life, she has met many people coincidentally who played a role in her past. For example, when she returned to the small village where she was hidden, she knocked on the door of the establishment in which she was kept, to no avail. She then asked the next-door neighbours regarding the whereabouts of the people who owned the house, who invited her in, and she later discovered that they were her childhood friends. Although Mrs Hirschman has moved on with her life, and has a family of her own, she says that she will never be able to forgive the Nazis for what they had done.
Lily said:
We are both eternally grateful and feel privileged to have had this opportunity to have a first-hand account from a Holocaust survivor.
Emma said:
She was incredibly generous to spend time with us, and we will never forget the kindness and hospitality she showed Lily and myself.