Mia is awarded at the Saltash Speech and Drama Festival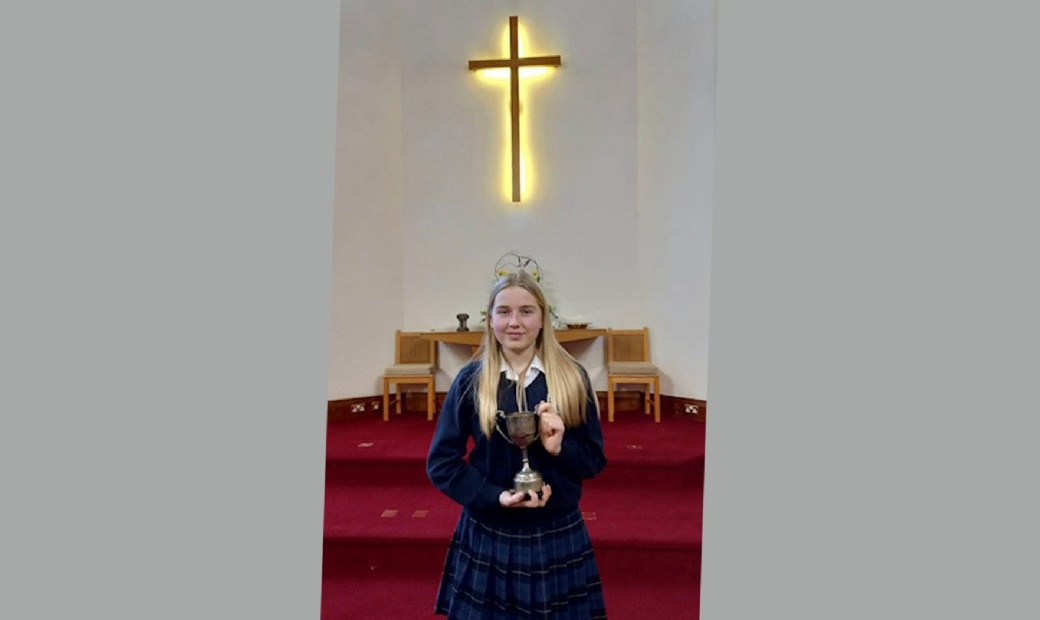 Mia, 10L, has been awarded with 4 awards in the Saltash Speech and Drama Festival.
The Saltash Music, Speech & Drama Festival is a competition Festival open to all age - groups and is held annually during the last week of January and the first week of February.
There are classes for poetry, prose, recital, bible reading, drama, singing and instrumental music - classical, popular folk, jazz - for individuals and groups
Mia did really well and she came 2nd in 3 categories, including a duologue, a poem and a prose reading. She also achieved first place in the Solo Verse Speaking category and won the Lindsey Marshall Memorial Cup.
The Festival was founded in 1990 (with Moura Lympany as Patron) and is now well established, attracting 1000 entries. It is affiliated to the National Federation of Music Festivals and its specialist adjudicators are highly experienced and offer friendly, constructive criticism and encouragement.
Well done Mia!