Mrs Brown schooling fish into school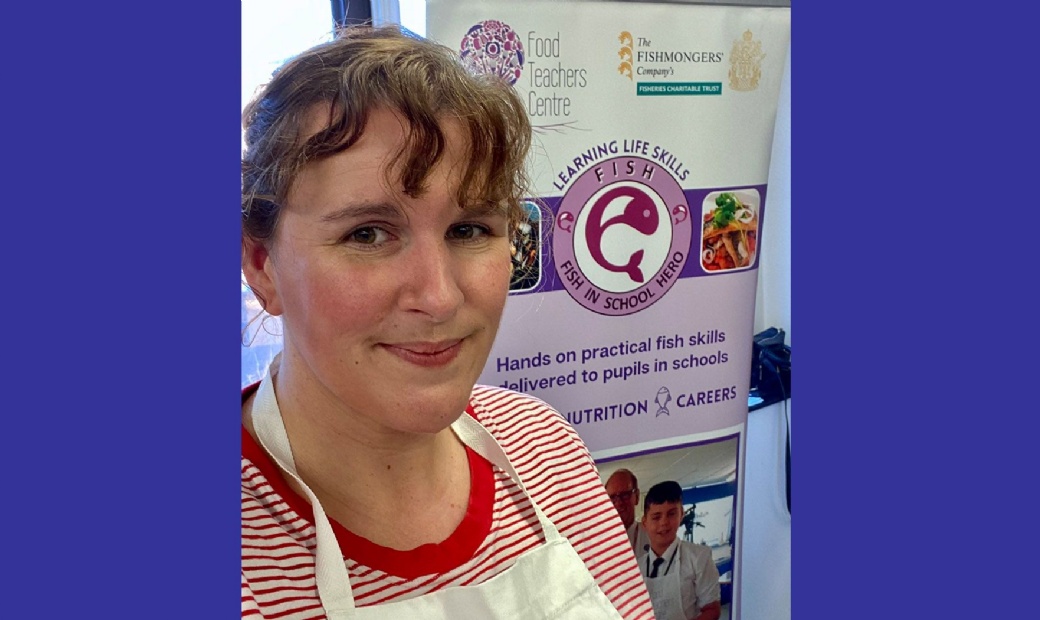 Last weekend, our very own Food and Nutrition Teacher, Mrs Brown, attend a workshop run by the Fish Heroes programme who are developing the opportunities for students to cook fish in school.
Mrs Brown said:
We had a fishmonger from R G Seafoods show us how to prepare and fillet a variety of different fish and shellfish species; as well as chef Simon Gray demonstrate a variety of recipes that they could be used in. The food teachers then became the students as we had to recreate the dishes for ourselves. It was a great opportunity for me to refresh my skills and I came away with lots of ideas and contacts.
As part of the Fish Heroes programme, I have also been successful in securing a delivery of 40 pieces of Alaskan salmon that Year 10 will be using in lessons after February half-term, when the commodity they are studying will be meat, fish, poultry and eggs. This was only available to 250 schools across the UK, so I am busy planning how to make the most of this generous offer.