Ready, Steady, Cook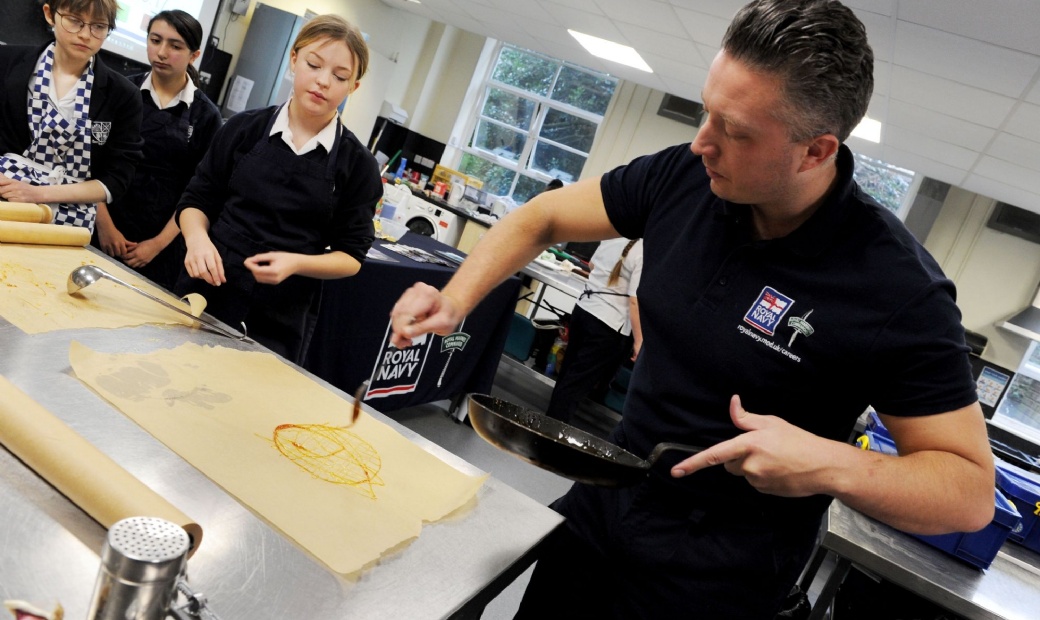 On Wednesday 25th January, the Year 10 GCSE Food Preparation and Nutrition classes had a visit from three chefs from the Royal Navy. They gave them some useful information about different career paths in the Royal Navy and then ran a Ready, Steady, Cook competition.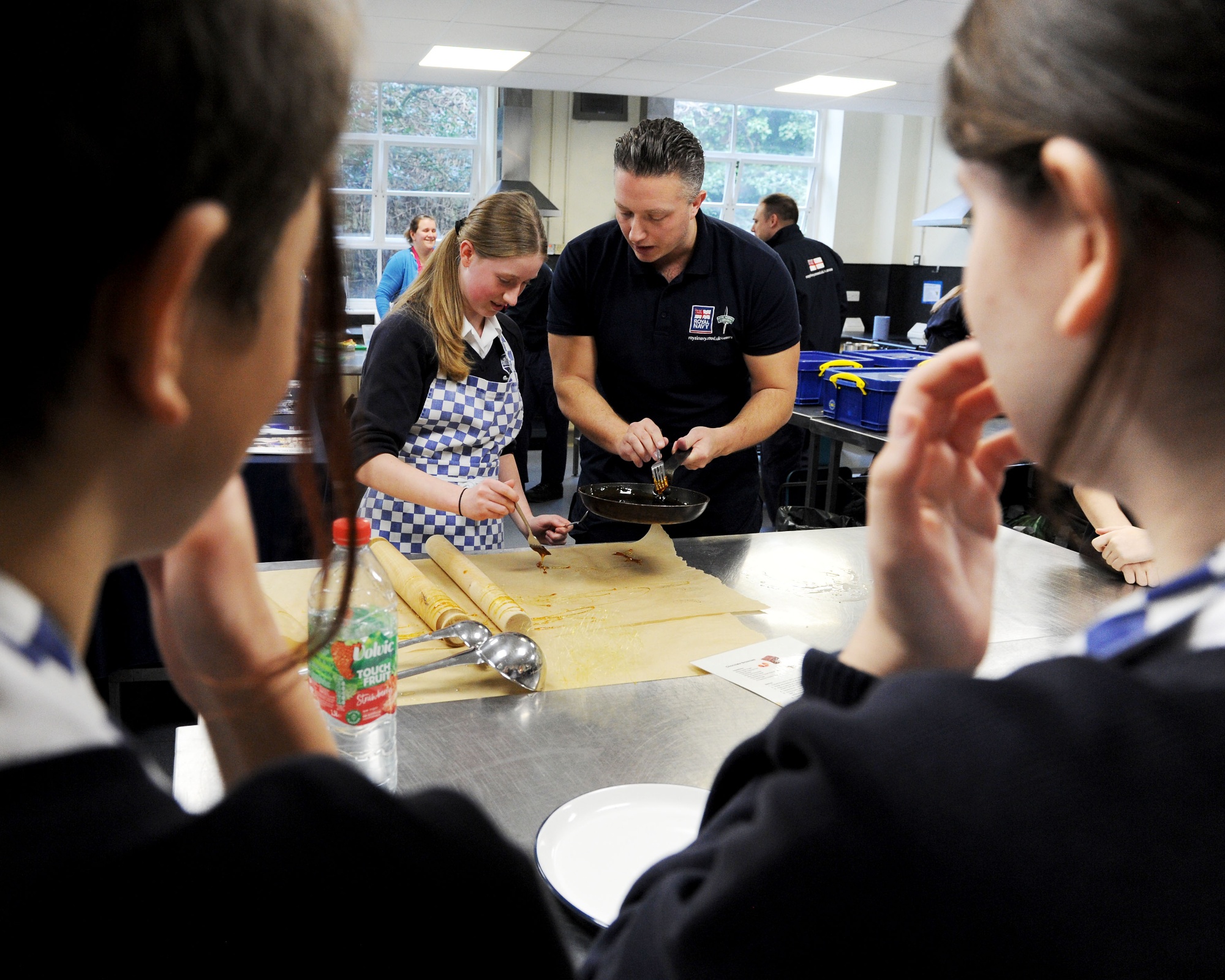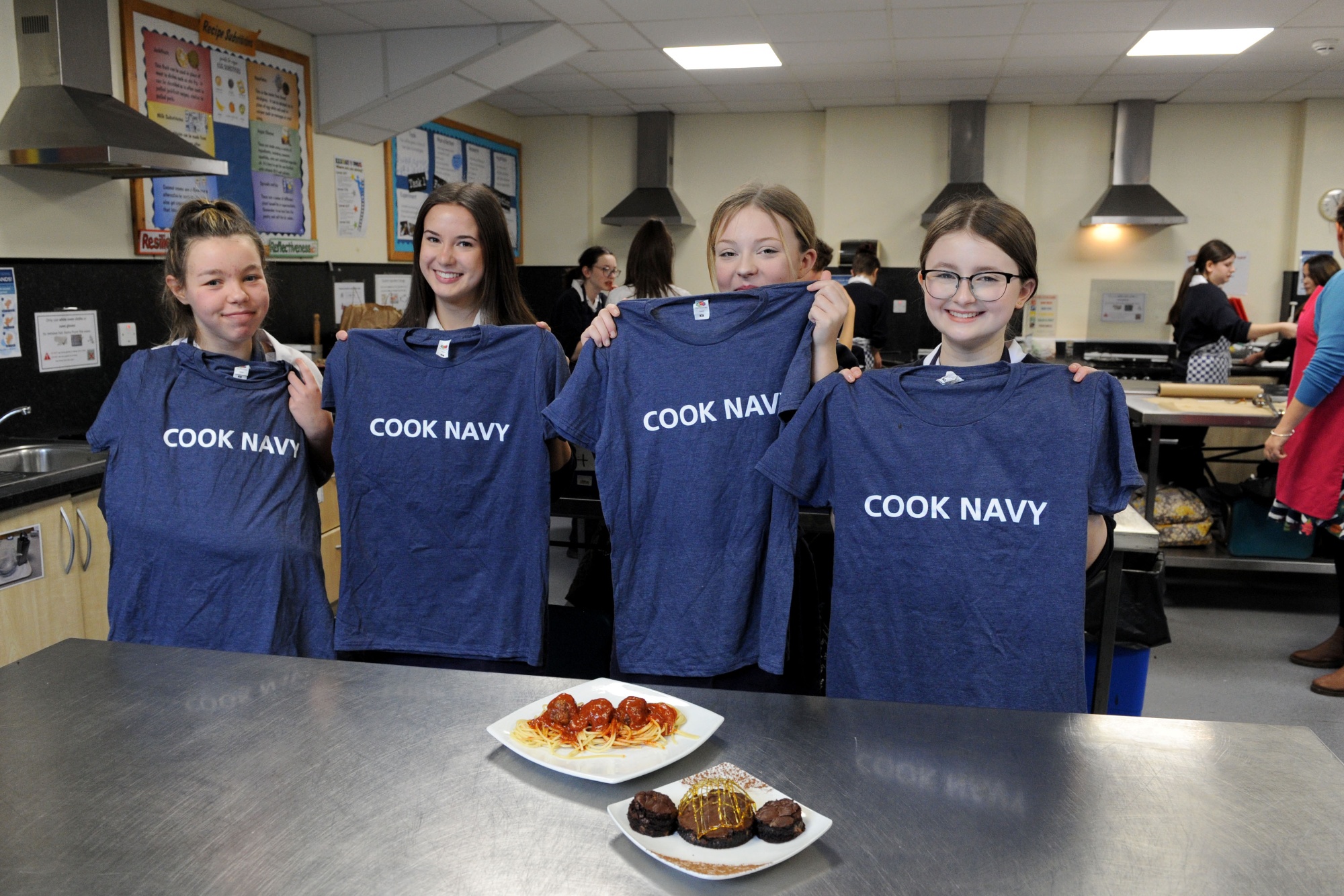 The students were divided into teams and given just over and hour to produce two dishes and present them to a high standard.
The students had the chance to develop their team work as well as learn about presentation techniques including spun sugar.
It gave the students a taste of the pressure they may feel in a professional kitchen and was useful in developing their career aspirations.
The Navy chefs were very impressed with the attitude of our students and said they were one of the best groups they'd had the opportunity to work with.
We can't wait to see the students use their skills in their GCSE classes.