Have you been to the school library recently?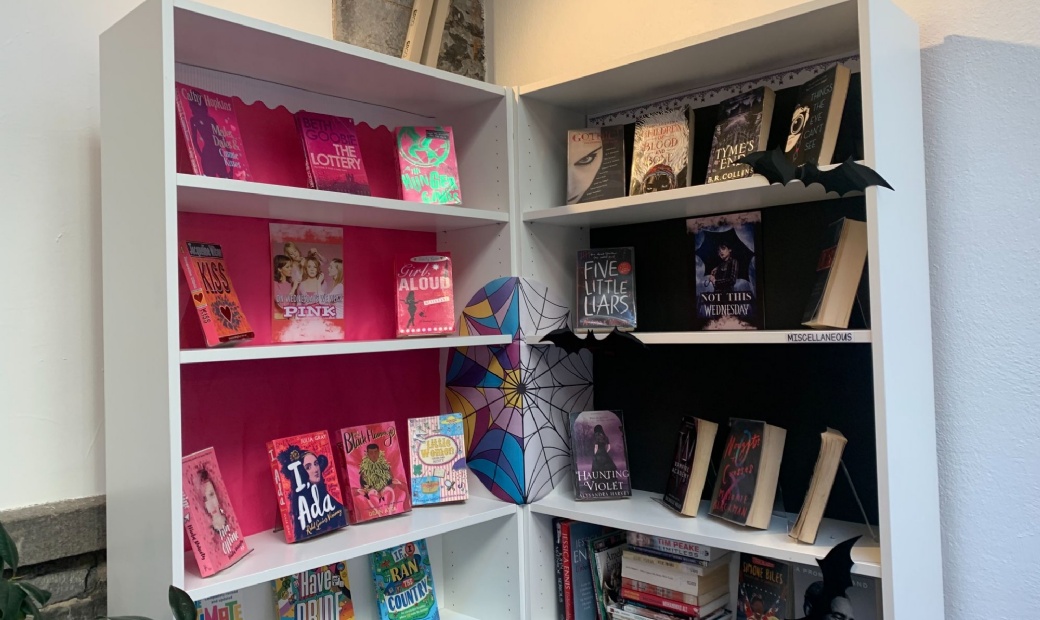 Always a hub of activity and a favourite spot in school amongst students, the Library always surprises us with new displays and reading recommendations to get involved with.
Wednesday, the TV series directed by Tim Burton, hit our screens this Winter and has been huge hit with fans across the nation. Wednesday is an American supernatural comedy, horror, streaming television series based on the character Wednesday Addams by Charles Addams.
One of our student librarians, Grace, has been inspired by the series and characters and has created her very own Wednesday display in the school library. Our student fans will recognise the creative artwork portraying a well known feature in the TV series, and it is proving a big hit with students and staff alike. Well done Grace!
#phs_library1