A level PE students test out the latest specialist equipment in Sports Science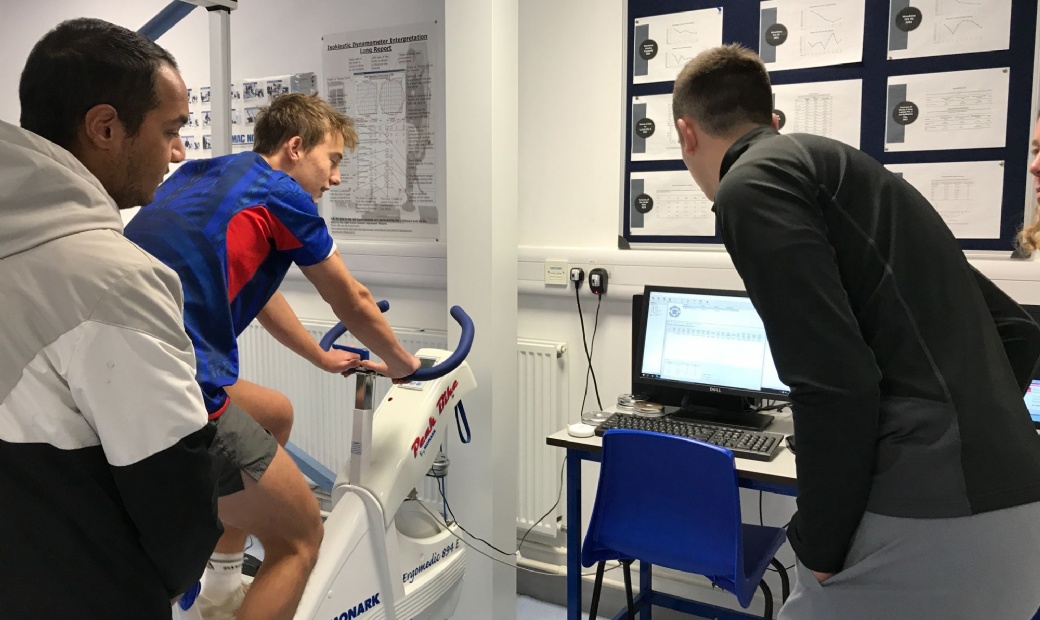 The A Level PE students visited Marjon's Sports Science laboratory as part of their A Level course.
They took part in a Biomechnics and Exercise Physiology workshops which complimented the theory content of their course. It was a great opportunity to use the University's specialist Sports Science equipment such as the force plates, oxygen uptake analyser, antigravity treadmill and heat chamber.