O Christmas Tree, how lovely are your branches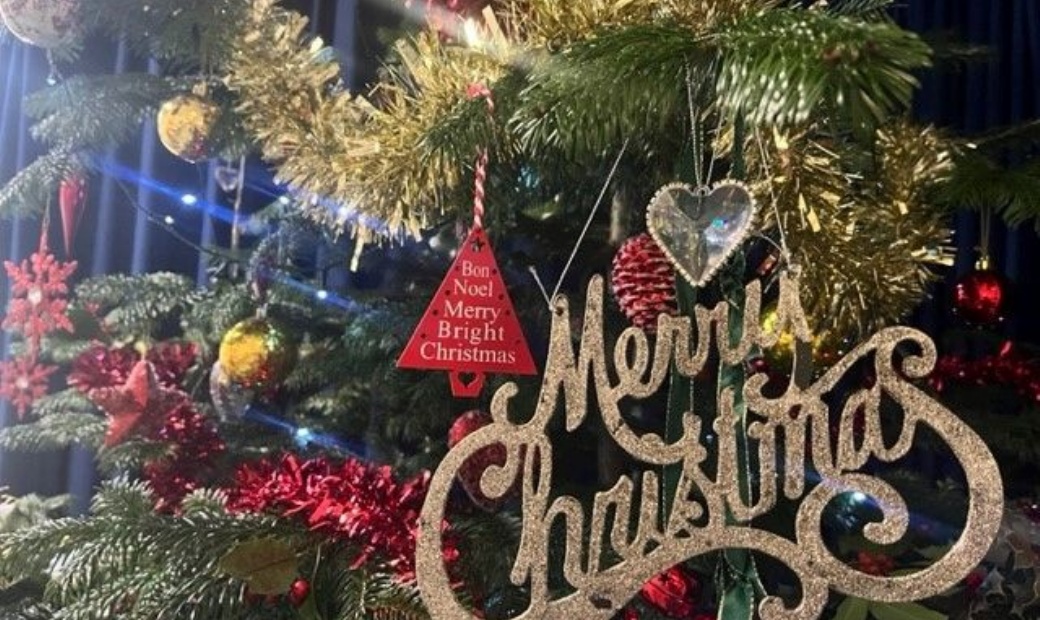 Our theme for this year's Christmas decorations is repair, reuse, recycle. In line with this theme, the tree in The Newman Hall is one which has grown on site and has to be removed so that necessary ground works can take place. At the end of term, we will be donating it to a local charity for the Christmas period.
Students throughout the term have been making and donating preloved decorations for the tree - consistent with the theme of repair, reuse or recycle.
There have been workshops taking place in the library each day and there have been great debates on how single use decorations end up in landfill each year after the festive season. Also discussions on how we can all contribute to reducing our individual carbon footprints over the holidays.
If you know a charity who would like to be considered for the donation, please contact the school reception.