PHSG are keeping our patch clean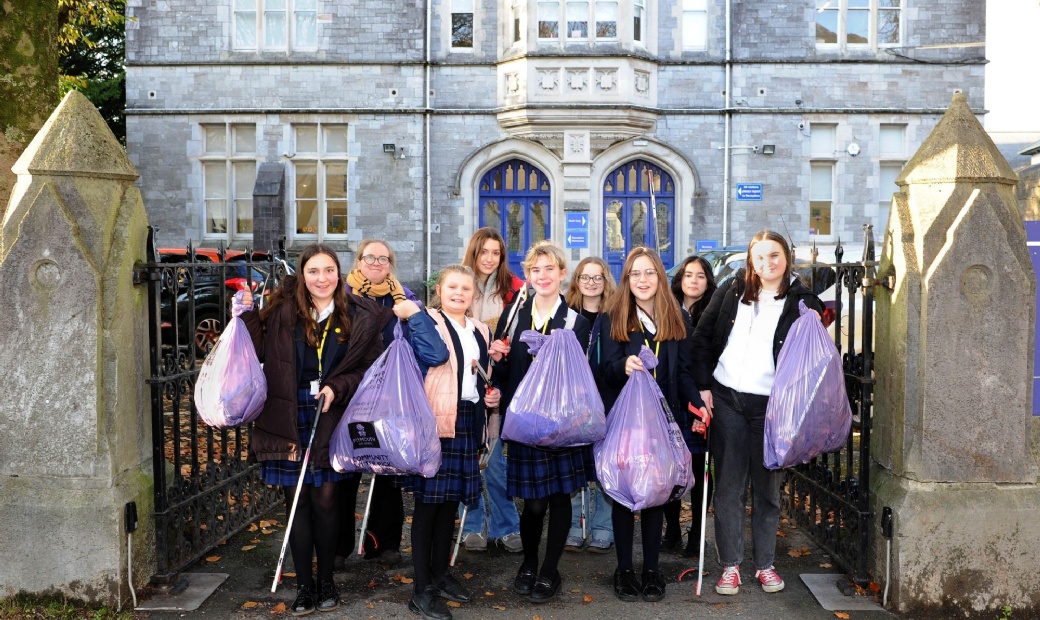 The Earth Alliance team and a group of student volunteers grouped together on Wednesday 30th November to take part in the Clean Our Patch Scheme implemented by the EA team.
The Clean Our Patch Scheme is a Plymouth community litter picking group who also educates communities about the damage single-use plastics cause to our environment. Further to this, the group also run free workshops about waste and litter management in schools which hold a serious message and delivered with wit and humour in order to engage pupils in open and productive discussion around the blight of litter on our planet.
Clean Our Patch provided the school with equipment and PPE, so we were able to take a group of students out of the school site with teacher volunteers to the local area. As a group, we only ventured around our school site and the surrounding streets, but we were still able to pick up around 5 bags of litter during part of our lunchtime - ranging from discarded cans to a broken TV!
One of our aims from the start of our Earth Alliance leadership was to deal with litter in our local area and Clean Our Patch is a great opportunity for students to get hands on with local issues. The group were eager and willing to help clean our environment for people and wildlife to make a cleaner environment for everyone.
The scheme is great for DofE qualifications or Scouts / Guides badges ! The team plan to have more frequent litter picks in 2023, so if you're interested then contact the leaders who will be able to provide you with a consent form to be able to leave the school site.
By Ailish F.
Earth Alliance Leader