Met Office CEO, visits PHSG to inspire students futures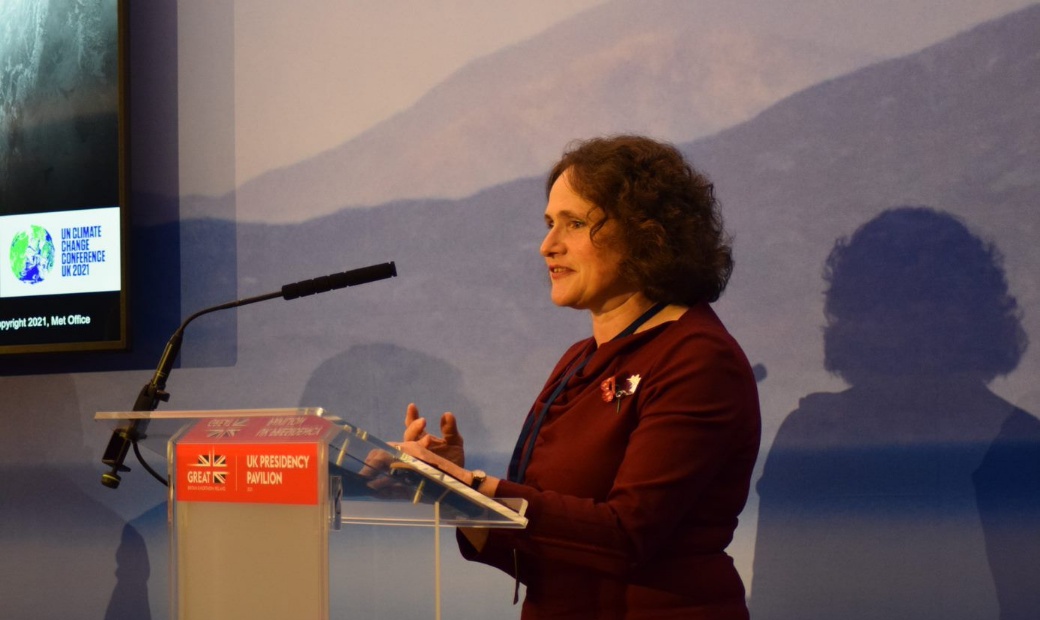 On Wednesday 23rd November the Sixth Form and a class of year 10 Geography student were lucky enough to be visited by Professor Penelope Endersby, Chief Executive of the Met Office, the first woman to hold this position. Penny's career journey as a physicist and engineer by training, with a distinguished career as a government scientist and leader was inspirational.
The student's found out that the Met Office does not just cover the weather and climate, (across all timescales). It draws between science and services, to both government and industry, across civilian and military, both nationally and internationally. Predicting meteorology and extending now to multi- hazards. It is the only organisation in the world that crosses all these boundaries.
"The time that Penny was with simply flew by, I feel incredibly fortunate that our community had the opportunity to view her presentation but better than this, have the chance to ask questions to someone who has achieved so much," said Alan Jenkins, Head of Sixth Form and Assistant Headteacher.
"We are extremely grateful to 'Speakers for Schools" who put forward Plymouth High School for Girls as the host of this career focused talk. Penny's desire to donate her time to share her insights and experiences with our young people with the aim of helping broaden students' horizons, make them feel confident about the possibilities for their future and motivate them to reach their maximum potential is invaluable," commented Heather Longford, Careers Leader & Advisor.