PHSG Student and Class of the week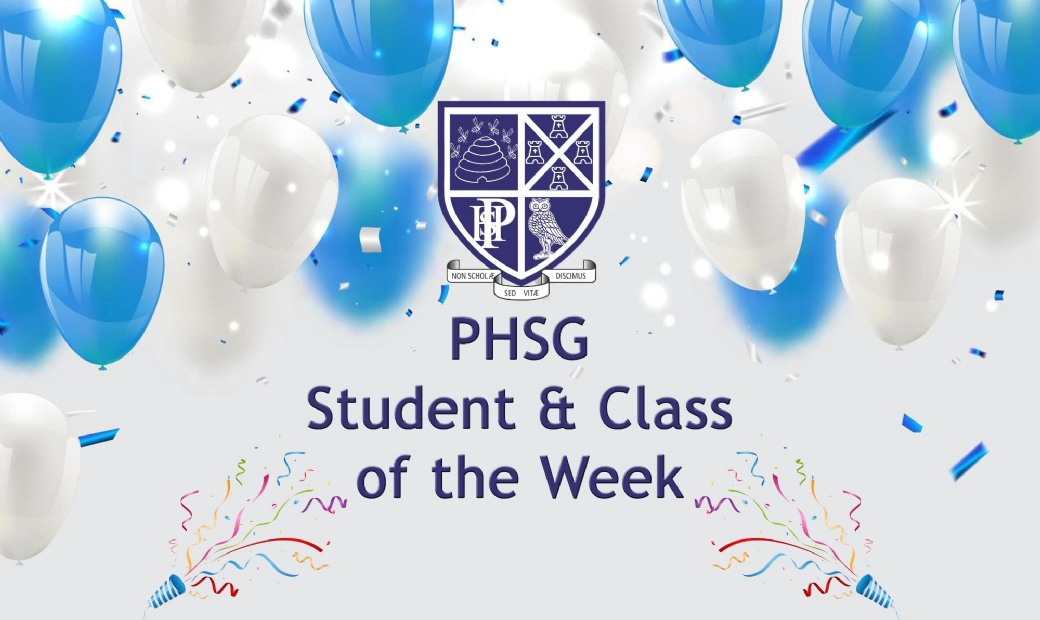 Student of the week: Ben, Year 13. ''For effort and changing attitude, as a result he has seen a big improvement in his subjects.'' Nominated by Dr Dodderell. Awarded 10 House points.
Class of the week: Year 13 Geography class with Mrs Nicol-Boyle. ''Fantastic research to set up an interesting and engaging United Nations Mock Conference on Climate Change''
Other Nomniations:
Student of the week:
Ella-May, Year 11. ''For giving up her break and lunchtimes for the last 5 weeks to help us on the tills in the canteen.'' Nominated by Kelly in the canteen staff.'' Awarded 5 House Points.
Class of the week:
11B Hi1 History Class with Miss Tomalin. ''For cracking on with their work in a double lesson this week in a very mature and positive way – a great attitude in the lead up to mock exams.''
8A French class. ''For working brilliantly, despite it being p5 the day before the start of the holiday - bravo et merci 8A!'' Nominated by Mrs Carter.