PHSG COP27 Student Protest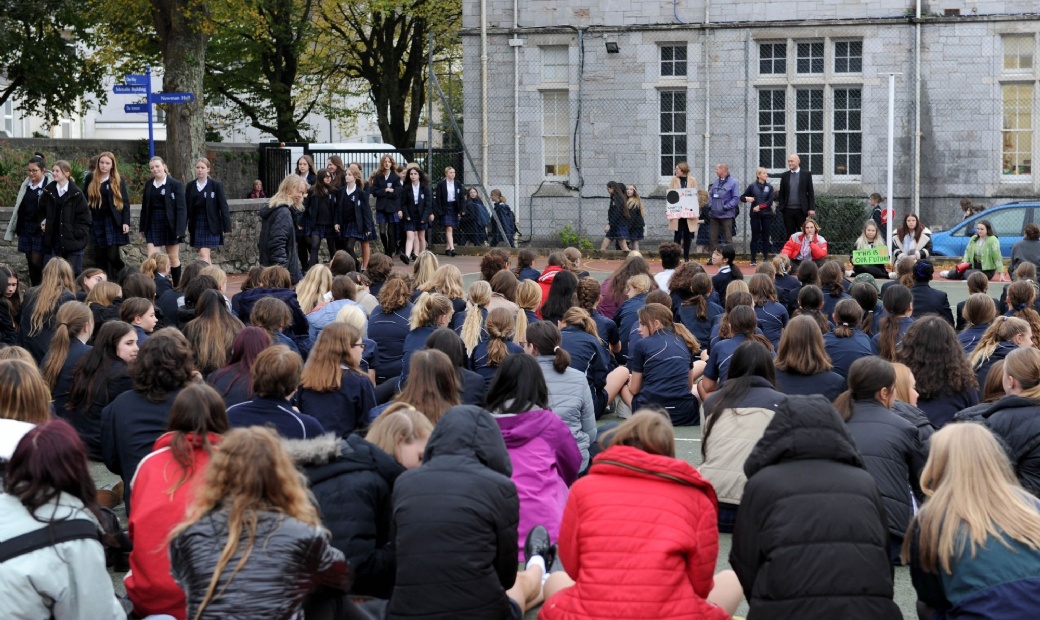 Plymouth High School For Girls Earth Alliance staged a silent protest on Thursday 10th November to demonstrate that PHSG students are passionate about turning the tide on climate change. They felt it was important to conduct the protest during the time COP27 was physically taking place, and reached out to students throughout the school to join in to make their voices heard.
Ailish Field, one of the Earth Alliance leaders and a Year 13 student at PHSG stated that:
Our silent COP27 protest is a showcase of young people rising up and demanding action from world leaders, both on a smaller scale and a worldwide scale. Anything is possible when people join together to stand up for a cause with determination and creativity. Schoolchildren are telling politicians and authorities from around the world what they ought to do to protect the climate in the face of the climate catastrophe
COP 27 is the 2022 United Nations Climate Change Conference and is being held from the 6th November until the 18th of November 2022 in Sharm El Sheikh, Egypt.
Egypt's President, Abdel Fattah El-Sisi states that: "I deeply believe that COP27 is an opportunity to showcase unity against an existential threat that we can only overcome through concerted action and effective implementation. Egypt assumes the incoming Presidency of COP27 with a clear recognition of the gravity of the global climate challenge and appreciation of the value of multilateral , collective and concerted action as the only means to address this truly global threat''.
During COP27, IPCC has provided credible science to corroborate recent IPCC reports which have highlighted the gravity of the climate crisis and the need for immediate and sustained political will, impactful action and effective cooperation.
Building on Glasgow's COP26's momentum, COP27 seeks to further enhance the scope of deliverables across the climate action agenda.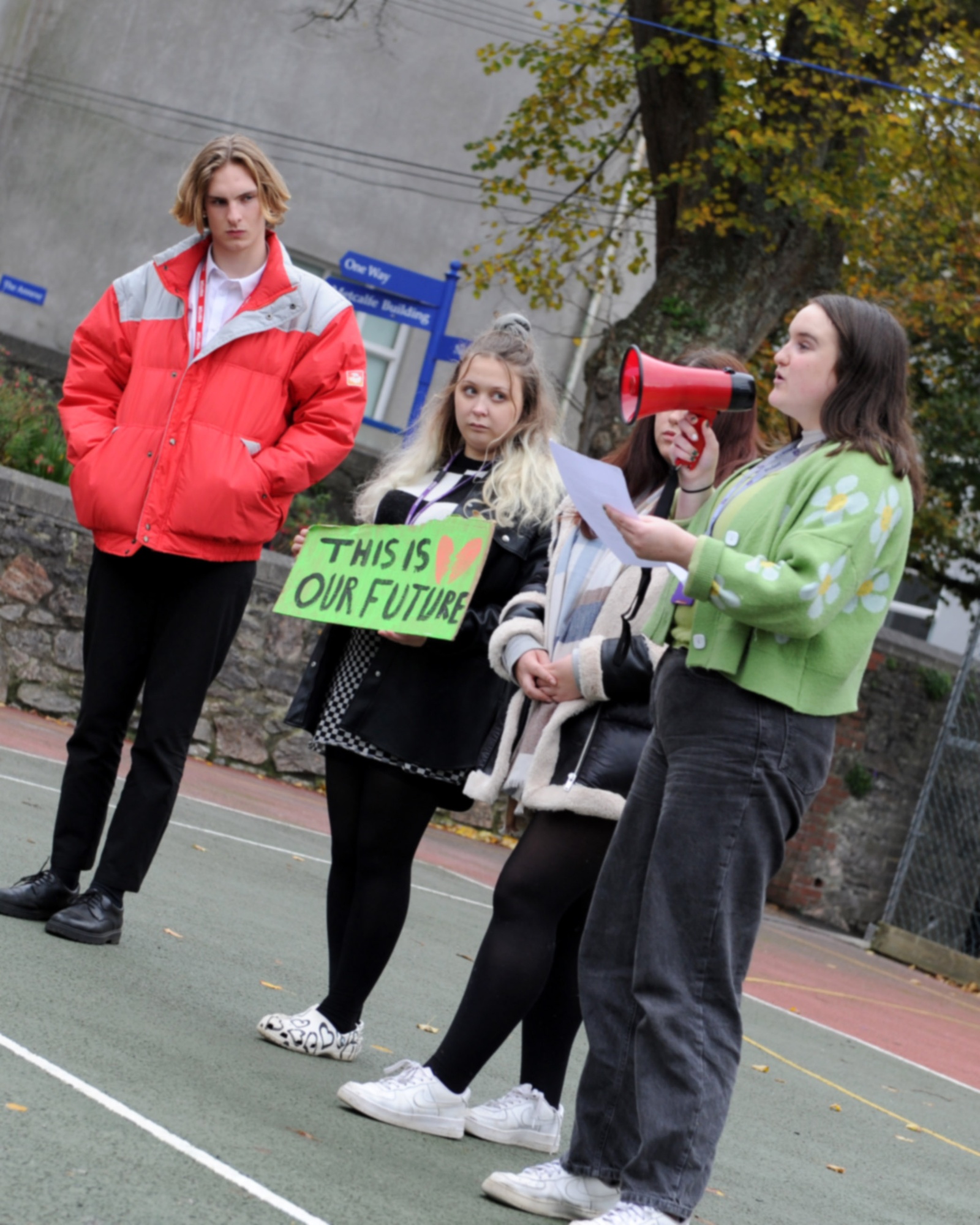 Klara Evans, one of the Earth Alliance leaders and a year 13 student at PHSG, stated that:
We feel that as a school and as individuals we need to be noticed, as we see the need or more action to be taken to protect and repair our Planet. Our protest will be silent because there is enough talking and now it is time for climate action
The Earth Alliance team hopes to drum up as much participation as possible and send a message to young people across Plymouth to also participate in climate action campaigns.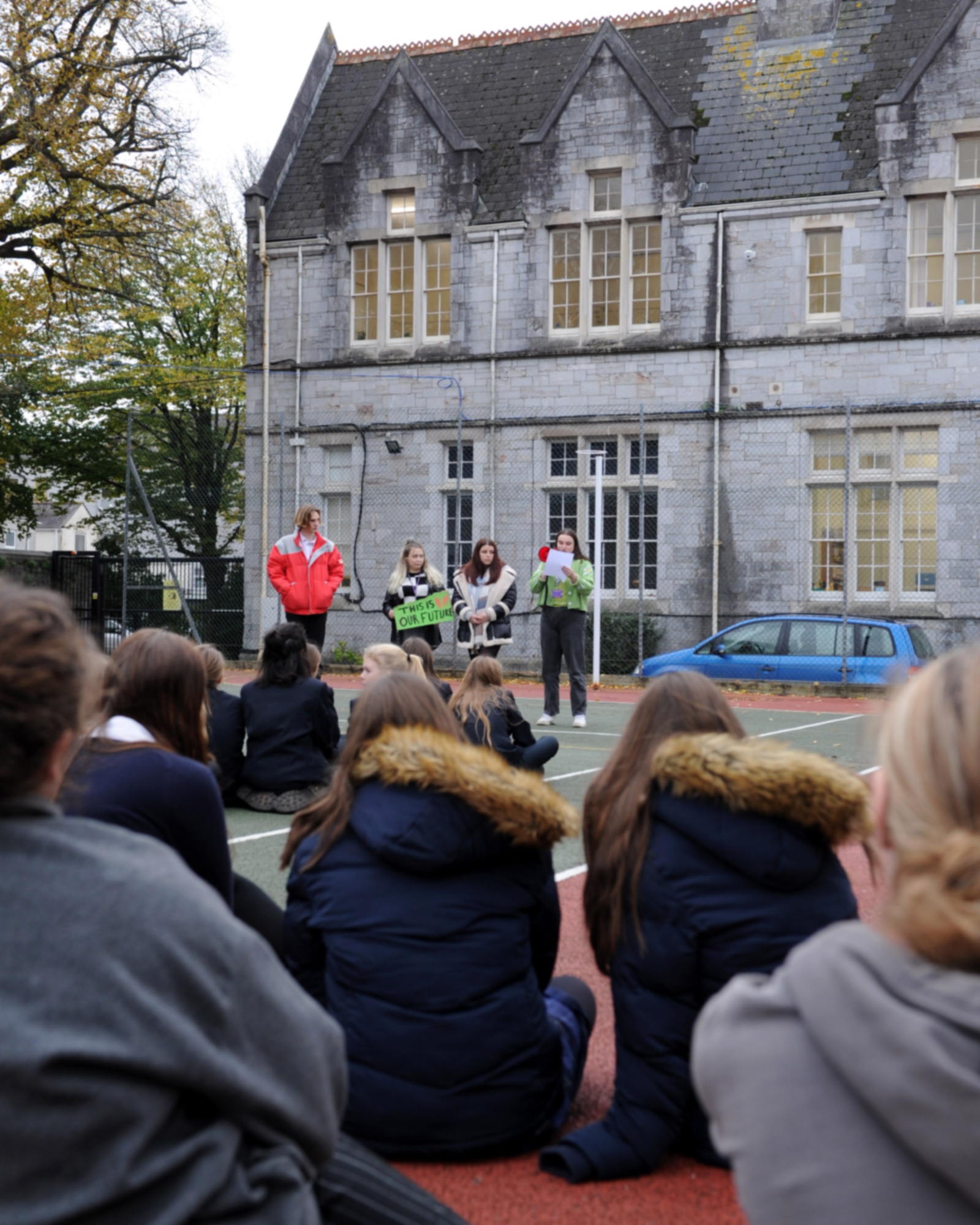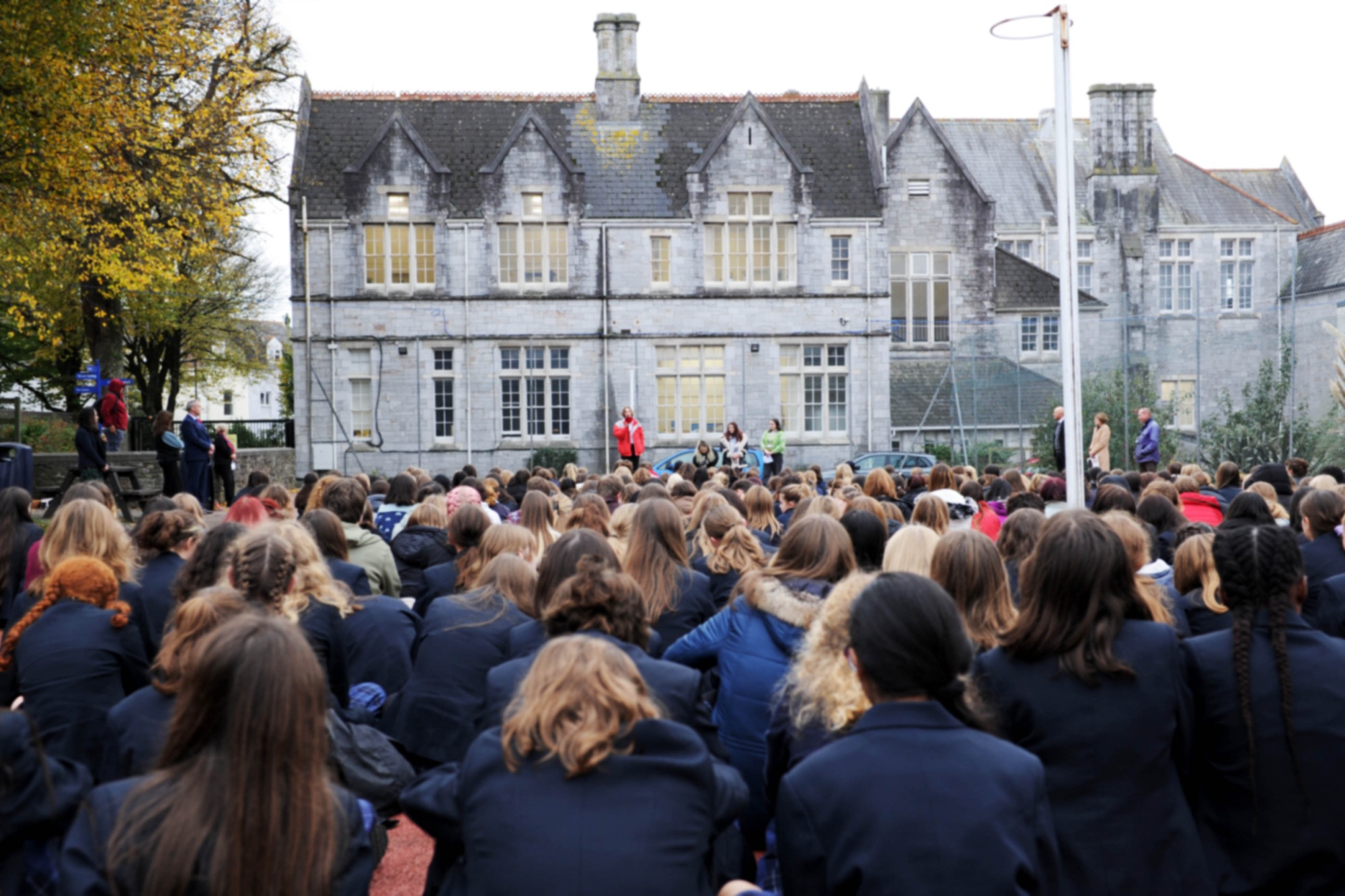 Ailish Field said:
We're in such a lucky position here at Plymouth High that they have allowed us to lead such an important issue within our school and allow us to let our voices be heard as well. Having student leaders for environmental issues should be implemented in every school because it is such a focal point in student's lives nowadays and encourages young people to believe that they can make a difference despite their age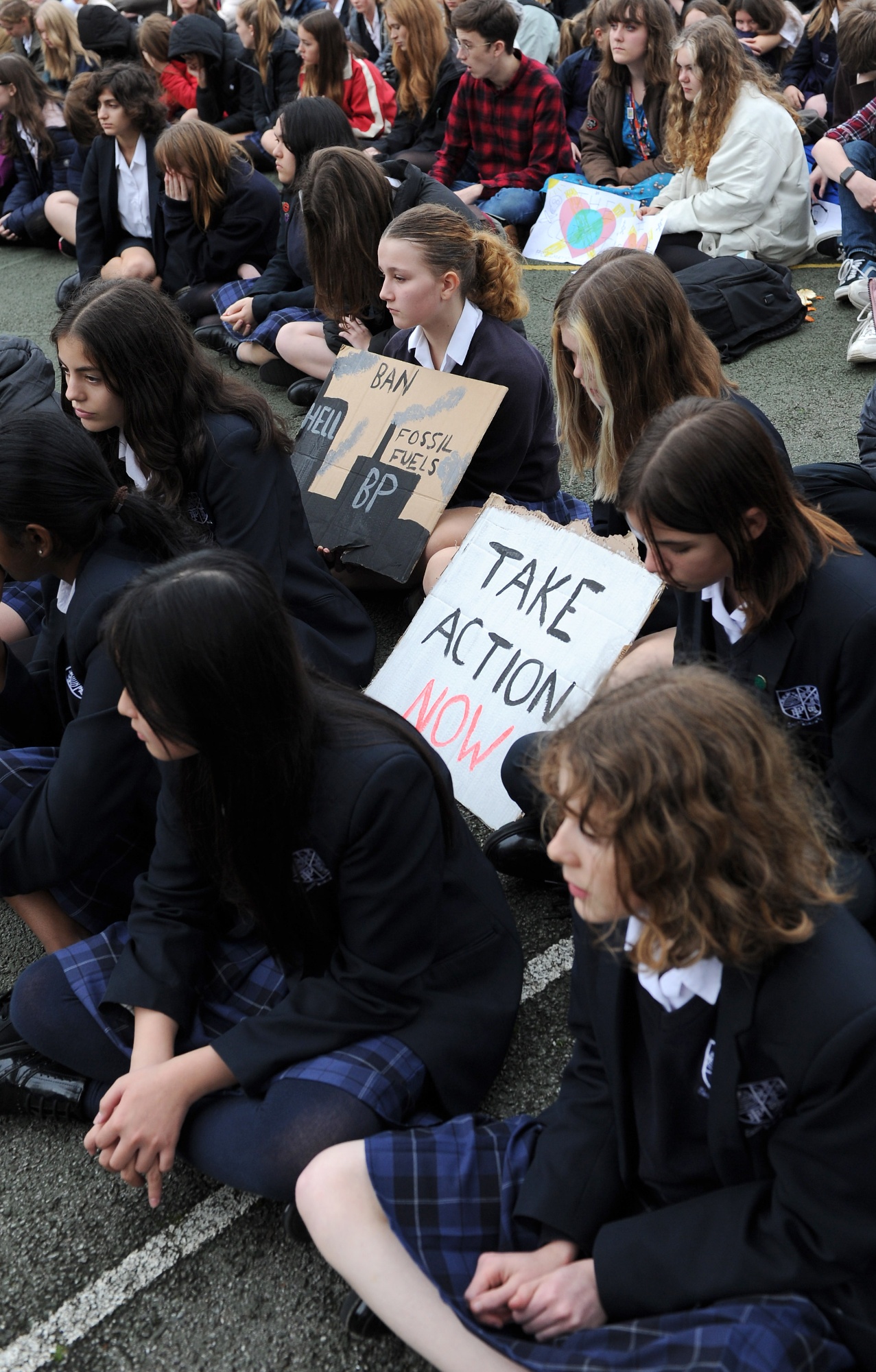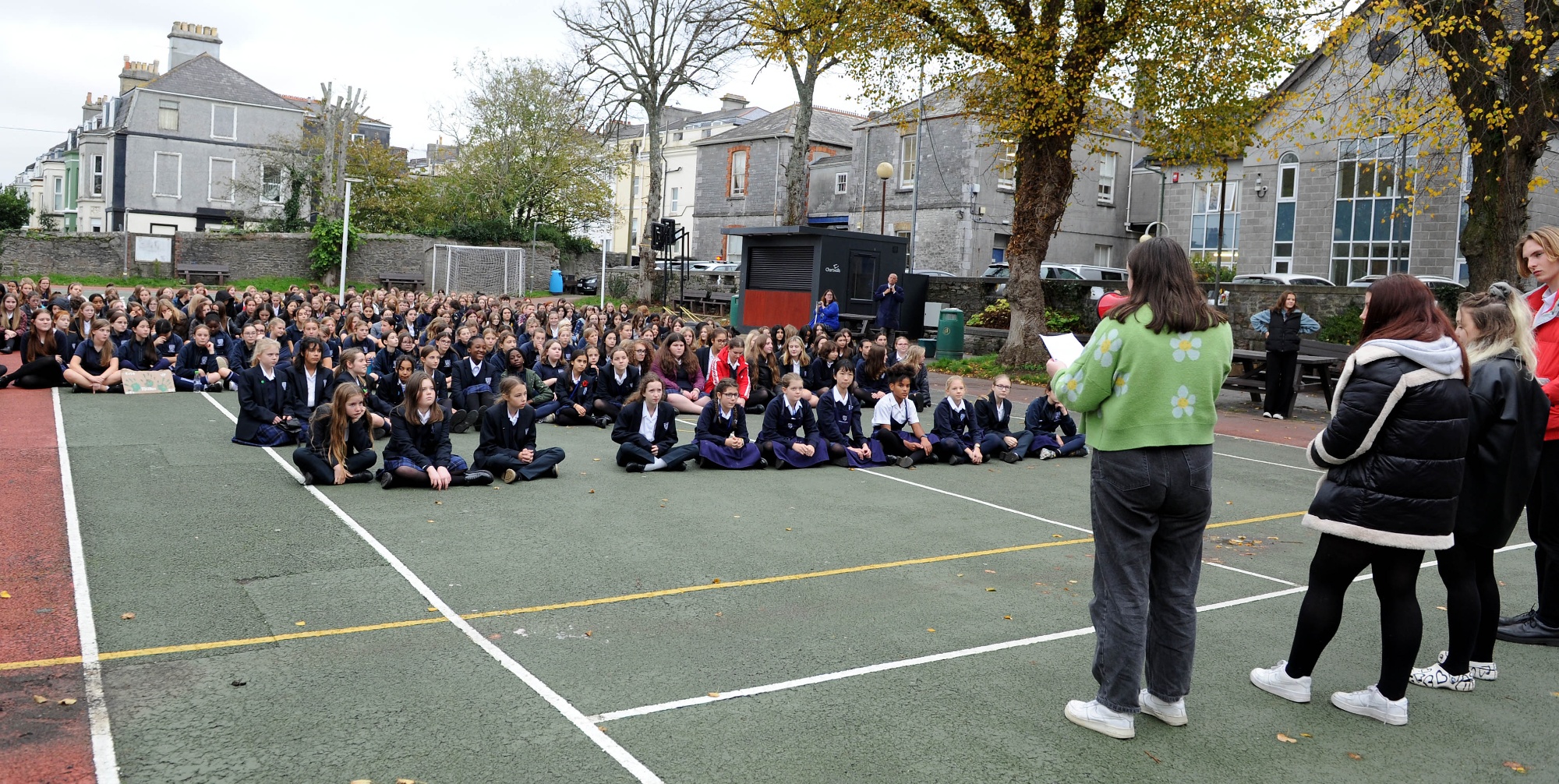 A snippet from the Earth Alliance speech made during the silent protest notes:
We children are doing this to wake the adults up. We children are doing this because we want our hopes and dreams back. But our adults are failing us and the betrayal is becoming clear. The youth of the world is waking up, and change is coming, future generations are dependent on our actions now
The speech also highlights how we are fast approaching irreversible tipping points and, without moving speedily to net-zero permissions and draw down the excess greenhouse gases already in the atmosphere, we face an existential threat to the global ecosystem and human civilisation.