PHSG's singing success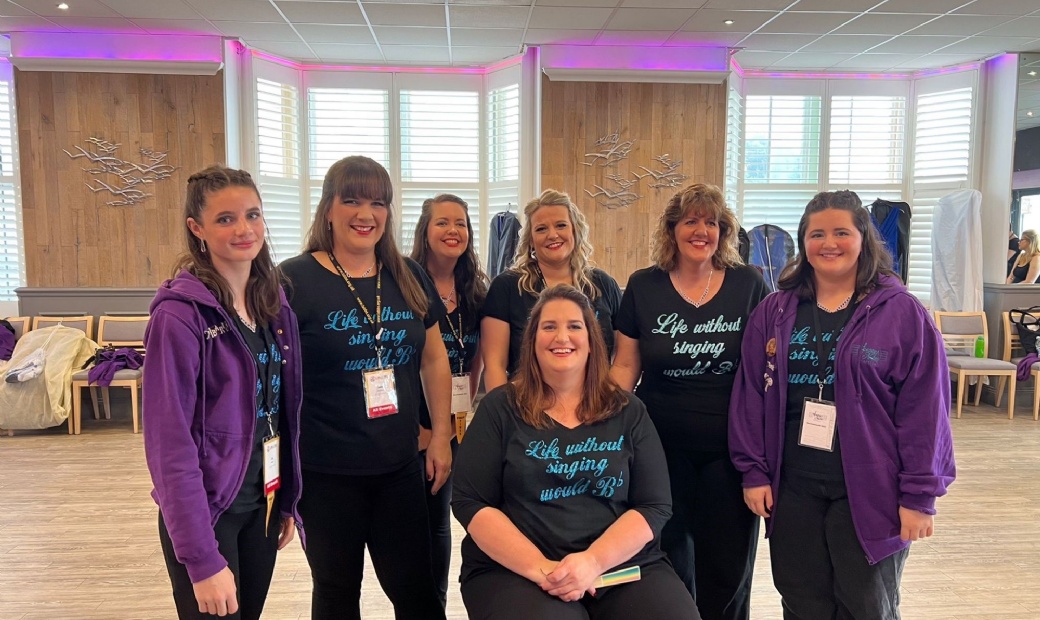 Five of our colleagues and two PHSG students competed at the Ladies Association of British Barbershop Singers (LABBS) national competition this weekend, representing the South-West. The 38 strong chorus achieved a huge score of 74.4% and are now 9th in the country!
Unbeknownst to many people, a number of PHSG staff and students (and ex students) sing in an acapella chorus on Monday evenings for group called GraceNotes. This year, after a hiatus of 2 years, due to covid restrictions, they went off to their annual convention to compete against other LABBS choruses from all around Great Britain. They are judged by a panel of 12 judges in the categories of music singing and presentation.
GraceNotes Acapella, who are under the direction of our very own Heidi Walsh (Head of MFL) came in 9th place out of 27 competitors. The group also walked away with 2 trophies, one for the most improved chorus, the other awarded to the director for making the most improvements in a chorus and jumping up 7.7% in score. These are huge achievements in the Barbershop world and ones very rarely awarded to south-west choruses!
Needless to say, the staff and students involved in the group are over the moon.
They sang 'The Way You Look Tonight' and 'Young and Foolish'. Check out their performances through following link: (3) 11 Gracenotes Acapella CF - YouTube
The colleagues and students involved were: Heidi Walsh (Head of MFL), Shellie Joynes (Head of Year 7 and chemistry teacher), Elise Yarwood (MFL Teacher), Jade Gilchrist (MFL Teacher) and Catherine Lewin (Head of PSHE and Biology Teacher). The students are Lily (Y10) and Elise (Y12).
You may recognise a couple of faces as the TSAT's got Talent staff winners from last year! Well done to everyone!