Caitlyn, Year 11, training with the Royal Navy Riding Club at the Chard Equestrian Centre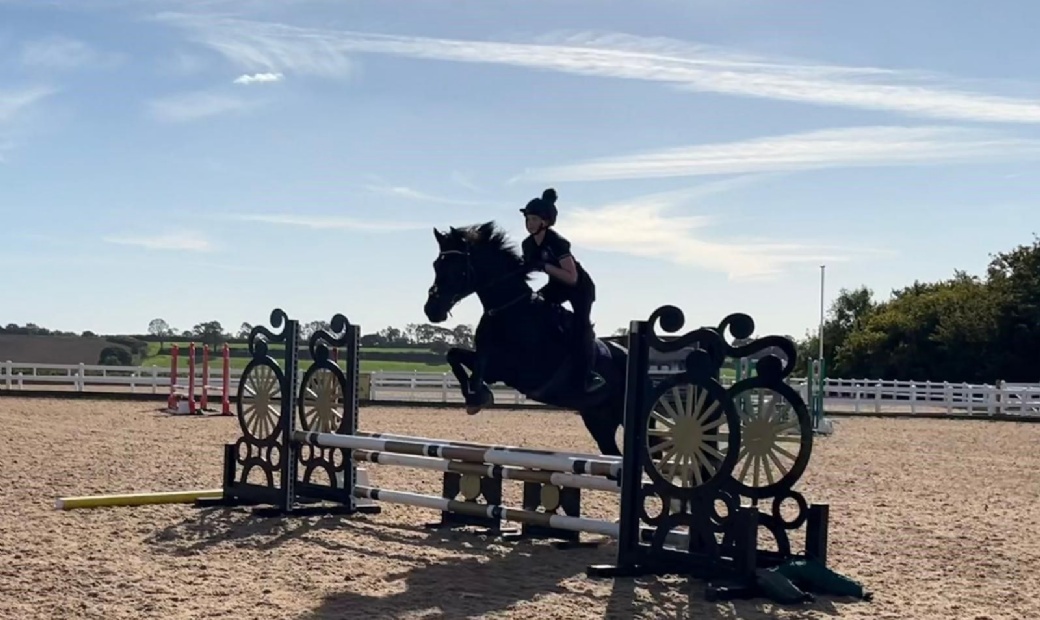 Caitlyn was invited to train at the Royal Navy Riding Club at the Chard Equestrian Centre, and has secured herself a position to compete in the RAF Championships next term.
The Royal Navy Equestrian Association (RNEA) meets bi-annually to train, once at the beginning of the season and prior to the RAF Championships and final Loriners (Inter-Service) competition.
On these occasions it also welcomes RN Riding Club (RNRC) member and competent non-squad development riders who show the potential to become senior riders of the future. It allows all riders to train at their own level in a safe environment at Chard Equestrian Centre (CEC) with National Governing Body (NGB) standard equipment and rules applied.
The aim of Autumn Training is to offer high quality instruction to riders from development level up to senior level ahead of the RAF Championships and the winter season.
We are delighted to hear that following her training, Caitlyn has been invited to compete at the RAF championships on 28 Oct 22 for show jumping. We wish you the best of luck Caitlyn and look forward to hearing about your experience next term!