A level Art students enjoy a masterclass with Jo Beer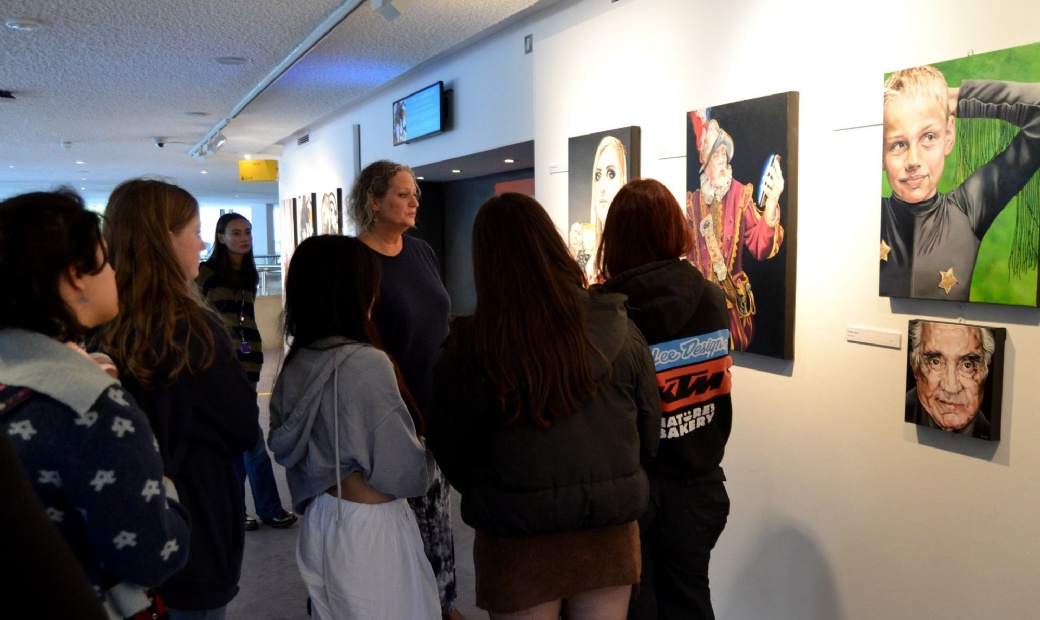 On Tuesday after school a group of A level Art students visited local portrait painter Jo Beer's latest exhibition in the Theatre Royal. Jo then joined the group the next day in our Art room for a workshop where she demonstrated working in oil paint.
Students then made their own pieces which they will be completing next term. One even worked on the painting Jo was demonstrating so will forevermore be able to lay claim to a small section of a Jo Beer original!
It was really valuable listening to Jo explain her technical and visual decisions when seeing the artworks close-up.
As always, a massive thanks to Jo - the experience of learning from and working her is always incredibly enriching and valuable.