Abi is awarded the Lord Lieutenant of Devon for 2022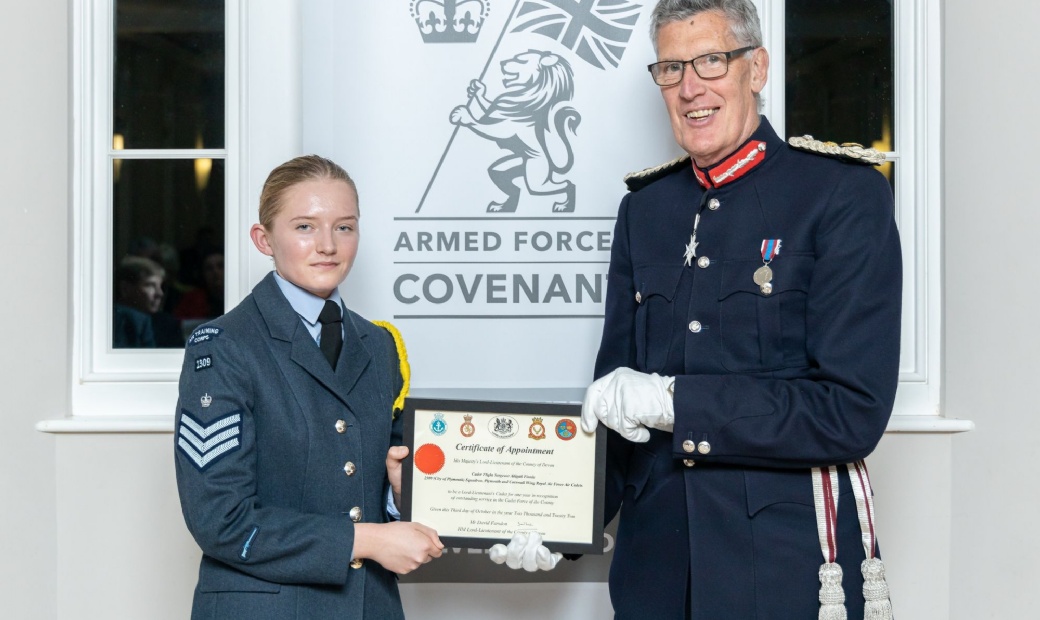 This is the highest accolade any cadet can achieve and means they become ambassadors for their unit and service. They have the opportunity to become part of special occasions within the community, which are not available to others.
Cadets has provided me with many opportunities to develop skills which will be vital in later life. From leadership, teamwork, practical qualifications to making lifelong friendships and challenging myself in new environments. Air cadets offers opportunities for each and every person. Allowing them to progress and supporting them in every direction they may wish to follow, whether that be in the RAF or not.

Being a cadet at 2309 (City of Plymouth) squadron and progressing through promotion to flight sergeant and now Lord Luitenant's cadet has both challenged me and allowed me to become an effective leader and team player, which has helped activities in school such as young enterprise or being part of a team at work.

Lord Luitenant's cadet is a new challenge for me to embark on following my promotion on the 3rd October 2022.
We are delighted for Abi and are very proud of what she has achieved. Well Done Abi!