What does Black History Month mean to you?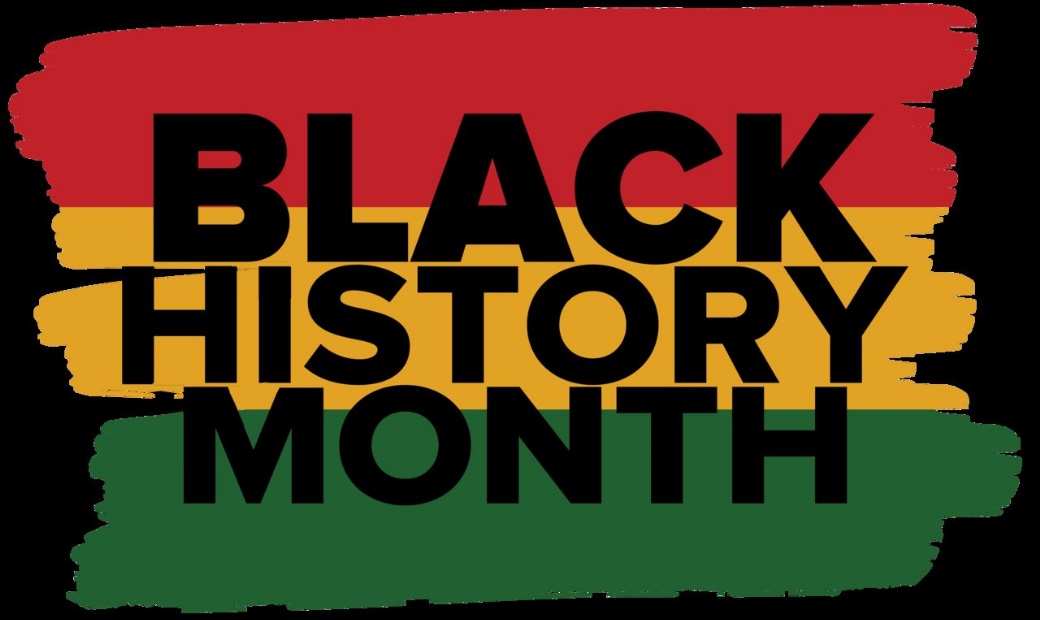 Activities for Black History month are in full swing at PHSG and we caught up with some of the students and staff on their thoughts of this year's campaign.
What does BHM mean to you?
A period of time to remember the horrors of the past and to adjust our future path to reach equality and empathy for all.
A welcome reminder of the achievements and history of black people. Achievements which are routinely ignored. History which is conveniently forgotten.
Celebrating and also educating myself and others about how the history of black people, and how this impacts our lives today. I also, personally believe it means educating myself on the areas of lack history missed in mainstream media and why this is so.
I think it's important to celebrate diversity and educate people on the past
A chance to really learn about black history
"A chance to highlight ideas and people and events that have often been lost in the grand narrative of history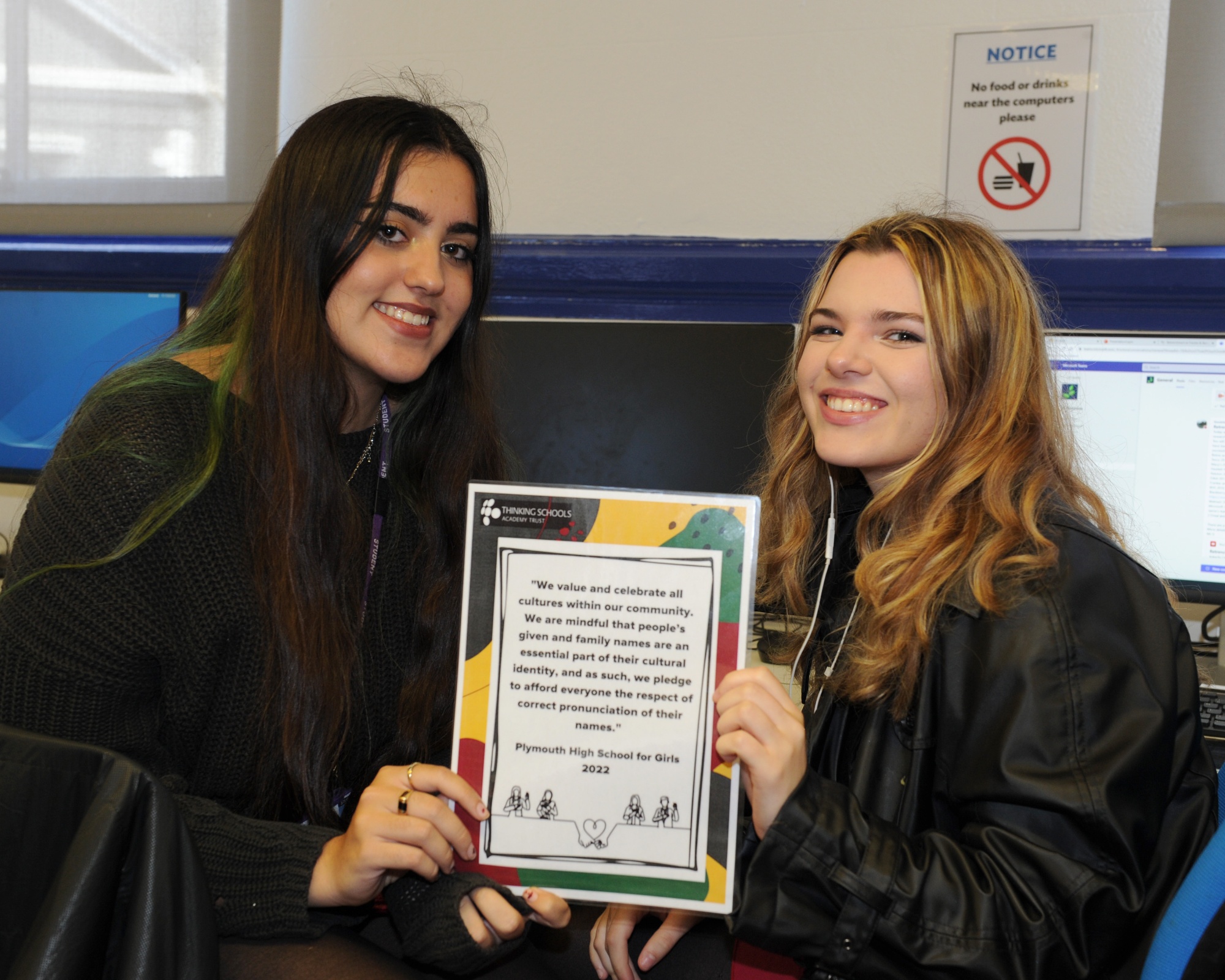 Recognising diversity and developing understanding of black history and culture.
Learning about other stories and achievements that aren't those of middle aged white men.
It is important that everybody understands each other and understands their backgrounds and as realises how damaging words can be to someone mental health.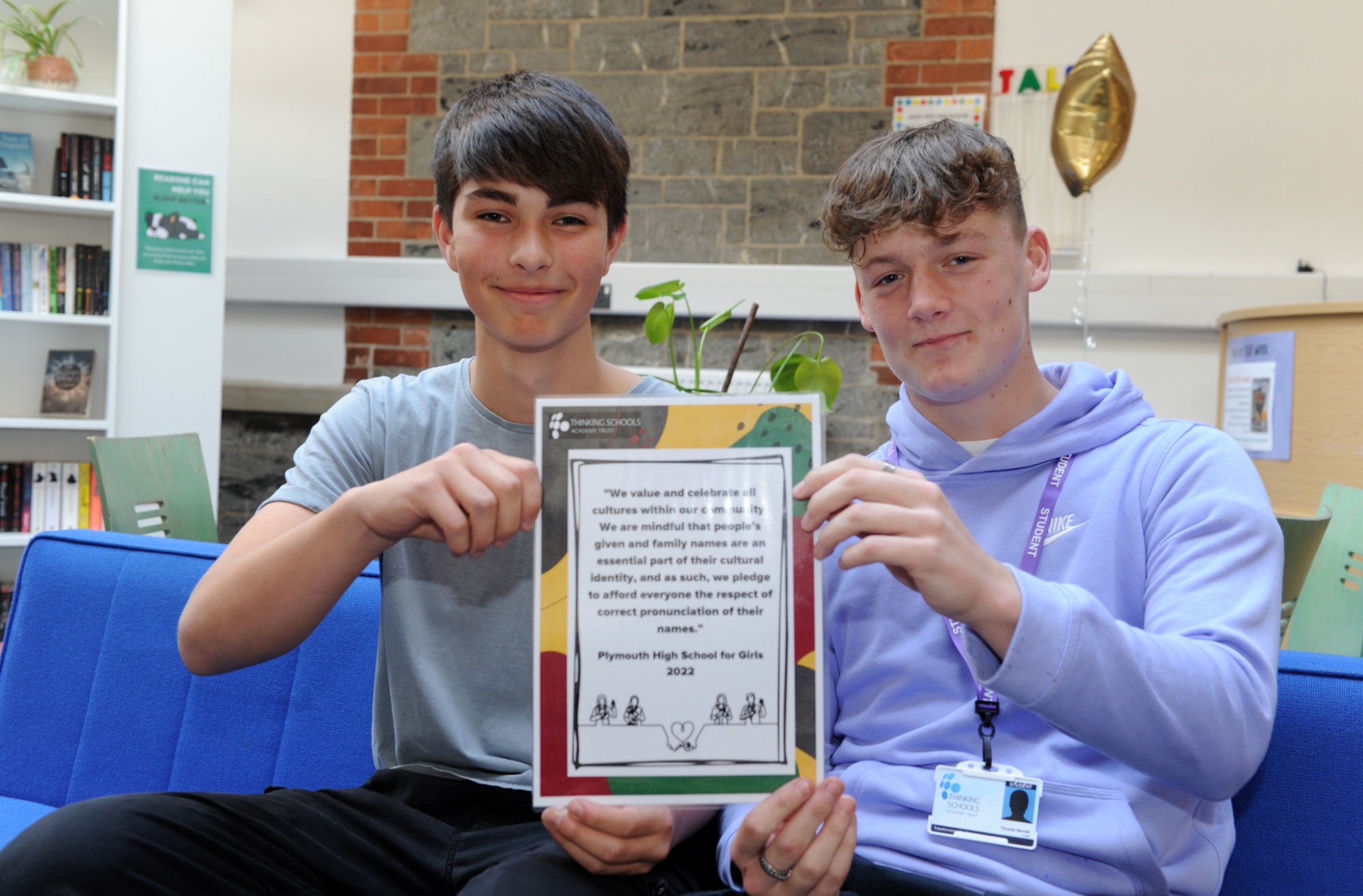 Although I do not feel affected specifically, I understand the importance of diversity and acceptance within all communities, not just at school. It's important we strive for equality and more representation in the media and other industries.
BHM to me is a time where everyone can come together and celebrate that so much progress has been made to include everyone in our society. They may have a different skin colour; different type of hair; come from a different race; even though I know that there is still a lot of things that can be done to make society even more equal, I feel it is important to celebrate how far we have come and how far we still need to go to be an equal society of human beings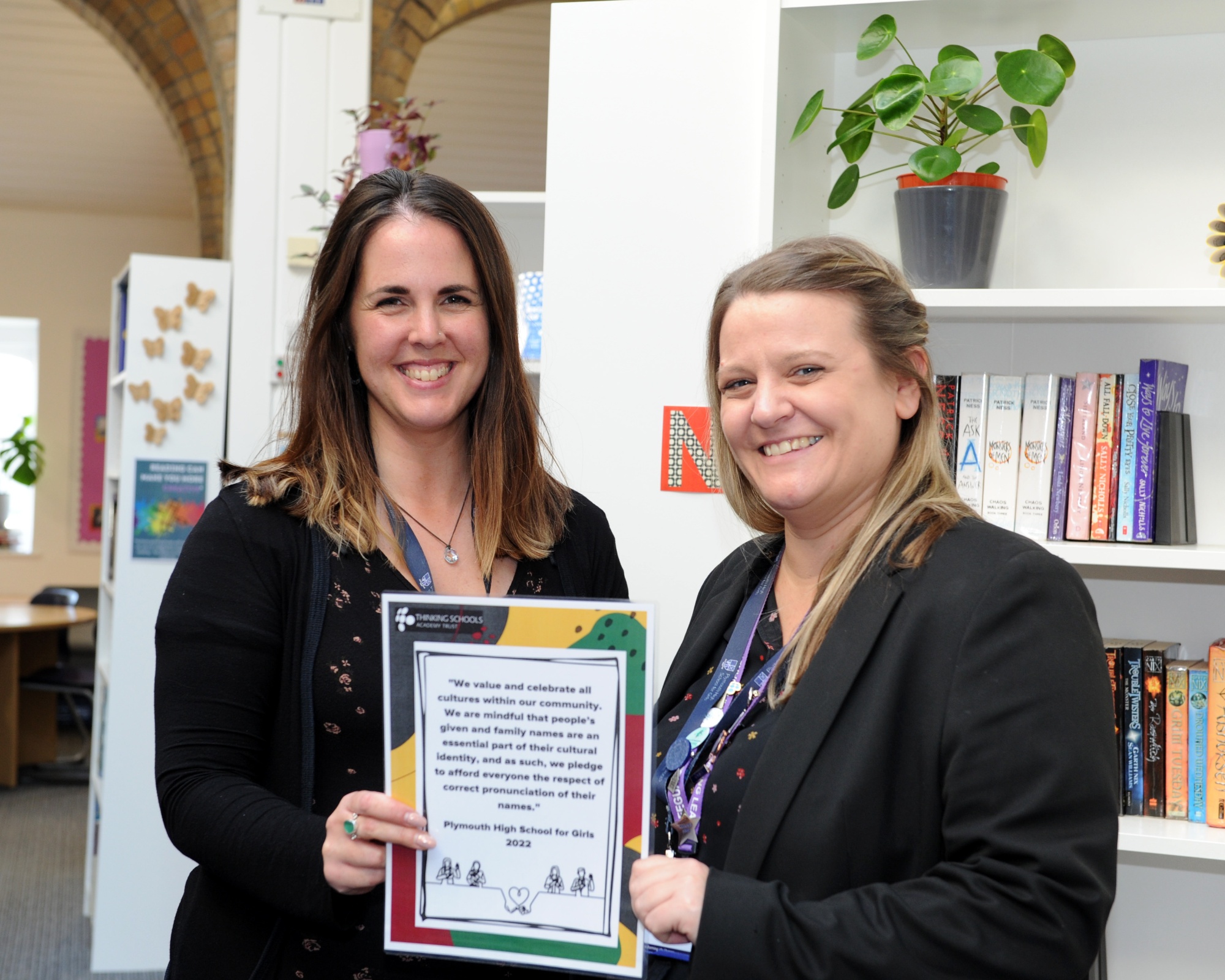 Celebrating black culture, music and inspirational people of the world.
A time to reflect and celebrate and also to be educated .
I think its important because it helps people to recognise black history and representation
It is important because all people deserve to live or have a voice no matter what colour their skin is.
Black history month means to me a celebration of black history
School Canteen
Chartwell's, our canteen contractor, will be offering students the opportunity to explore the taste of Afro / Caribbean dishes throughout the month of October.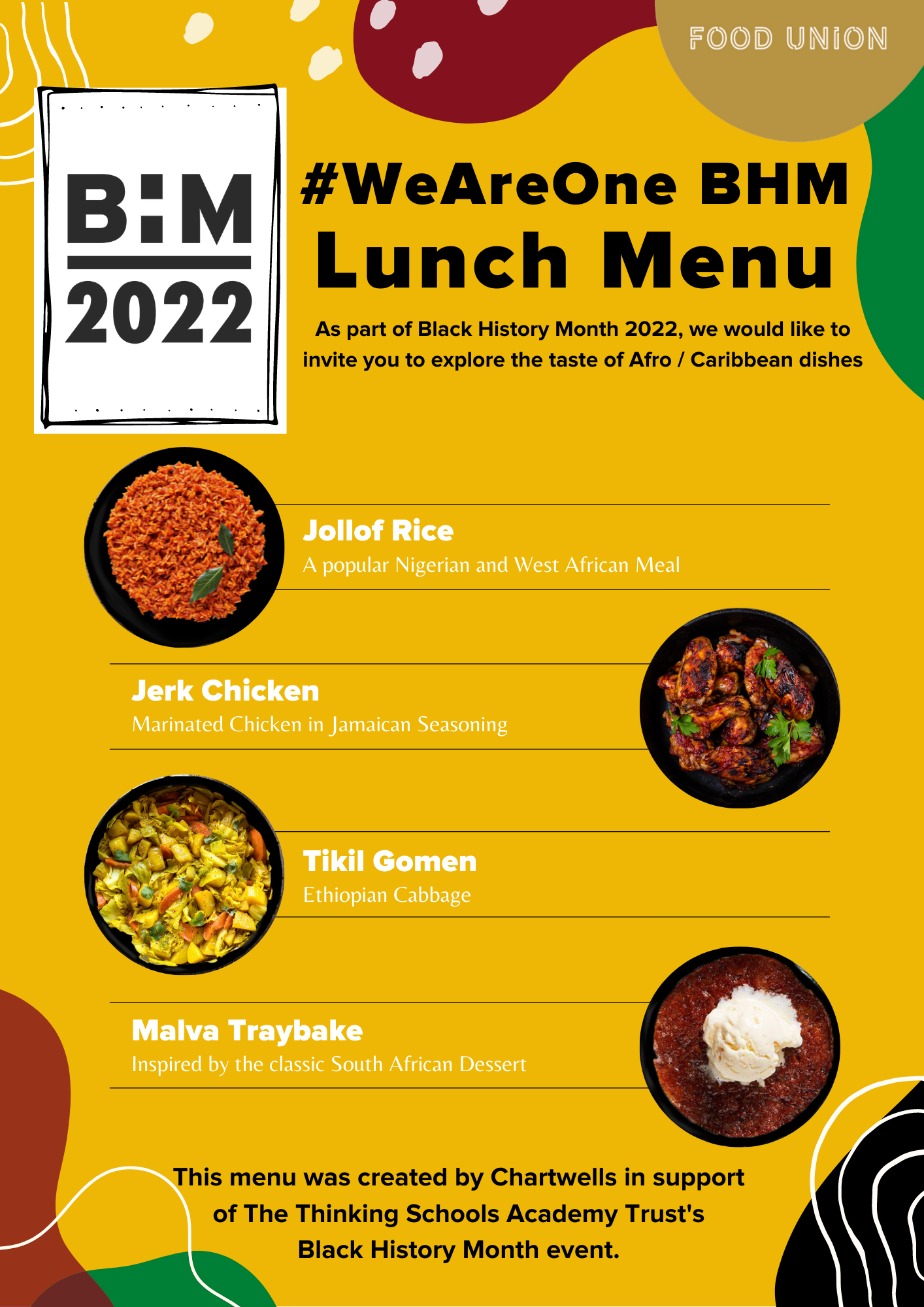 School Library
This black history month, the Library is celebrating black representation in children books. The team have put together a recommended reading list for students.