The books have missed you!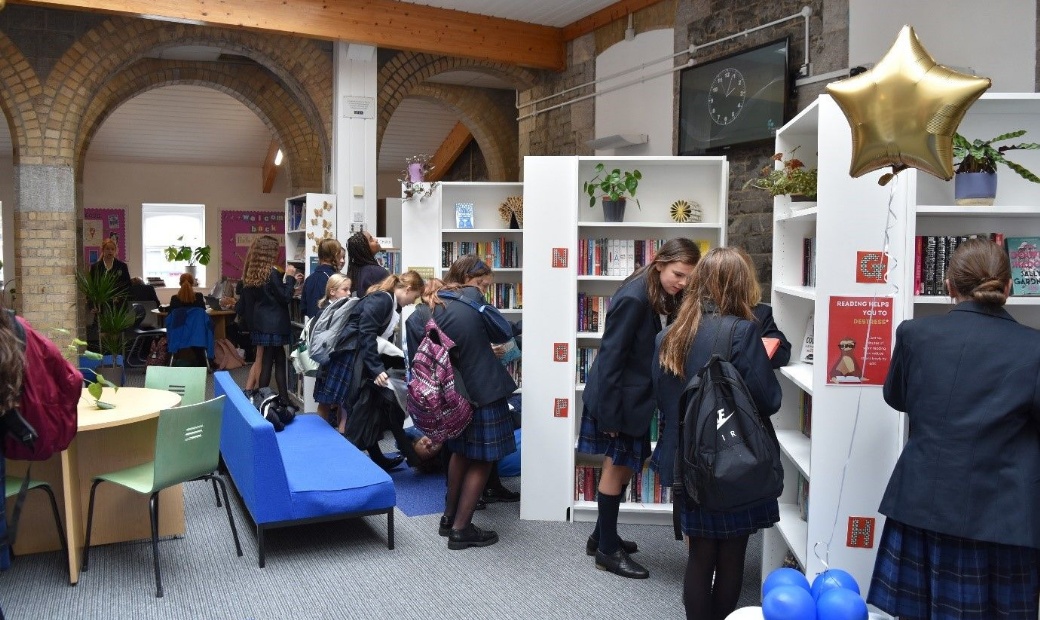 The new library is now officially open. Ingrid and Grace, our diversity reading group leaders, had the honour of cutting the ribbon to launch our newly renovated space earlier this week.
The launch saw students from all year groups come to visit, with many eager to start borrowing books again. It is so nice to be open properly again, we have missed having the students in here.
Watch this space for new library events coming soon!
Grace Brownbridge 10L
"Reading is such a big hobby of mine, I spend so much time doing it because I find books to be so interesting and enjoyable. Of course, this also means I love and appreciate libraries, particularly our new school library. I'm so glad that students here have such a welcoming and useful space, to do a wide range of things from relaxing with a good read to studying in the computer area. Our amazing librarians have made this new library a lovely space, I'm sure that many pupils here will make the most of it"