Freshers Fayre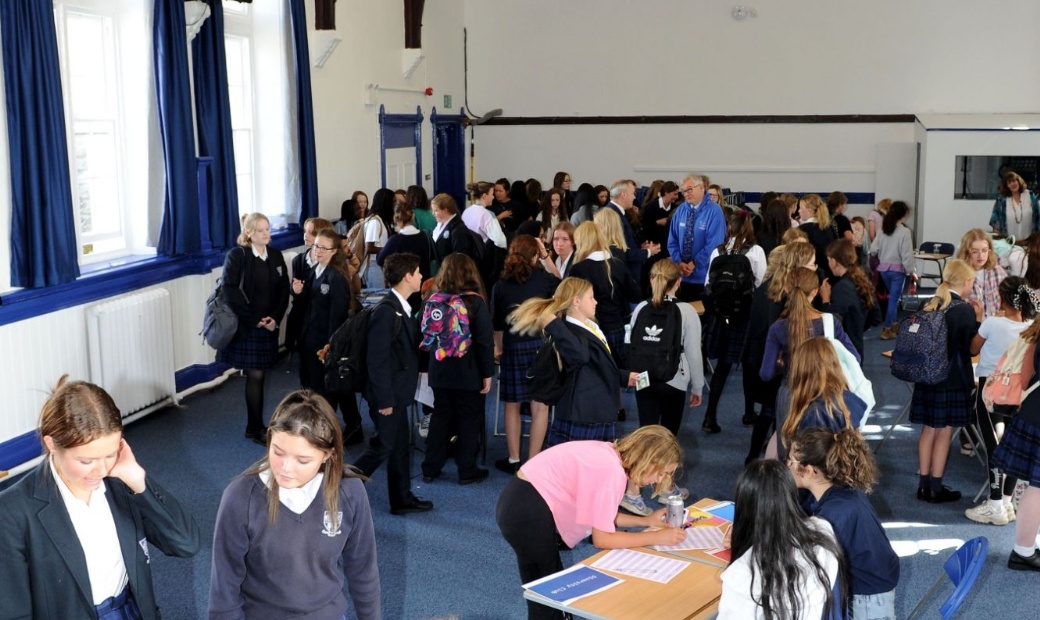 On Friday 9th September, PHSG hosted a Fresher Fayre for students to discover and sign up to the extra curricular clubs, that are hosted by staff and student leaders throughout the year.
We pride ourselves at PHSG on the abundance and diversity of extra curricular activities and clubs to our students at lunchtimes and after school.
Each year, the leaders of the clubs come together and put on a Fresher Fayre in the school's Main Hall, so students can discover what is on offer and speak with members of the clubs to find out more information and ask questions they may have.
It is always a well attended event and this year was no different.
For a list (and information) about the student clubs and extra curricular activities, please take a look at our clubs and teams page here.