PHSG Student and Class of the week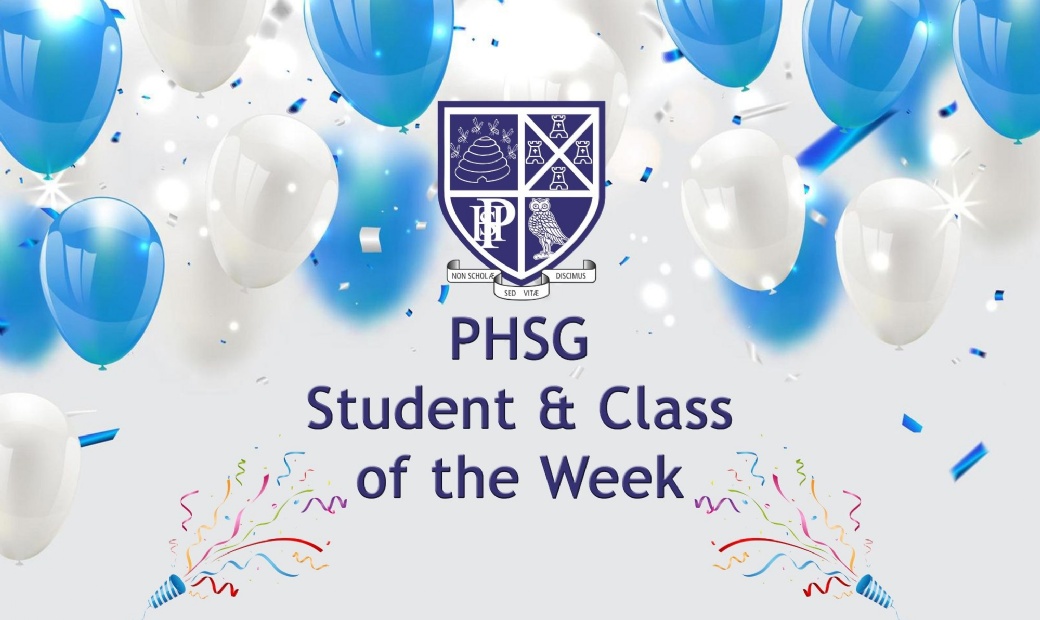 Student of the week: Lily, 7K. ''For creating a wonderfully artistic, creative and detailed homework for English, presented in today's English lesson. She had to present a character analysis of her choice and express her understanding in a creative way. The effort, pride and hard work that has clearly been poured into Lily's work is impressive and also demonstrates her ability to understand key concepts of the character. Well done, Lily!'' Nominated by Miss Readey. Awarded 10 House points!
Class of the week: Junior House Captains ''For helping with the Year 6 Induction Days. A special mention to Esther and Tehya for being phenomenally helpful in the canteen when they were short staffed. They helped to fingerprint the new year 7's and were invaluable in keeping the day running to schedule. Absolute superstars! Nominated by Mrs Goolden
Other Nominations:
Student of the week
Verity, 10 DVS. ''For excellent exam results in Year 10 French.'' Nominated by Mrs Carter. Awarded 5 House points.
Class of the week:
Year 10 Geography Class. ''For working hard, getting involved, being well behaved and enjoying the field work on an incredibly hot day during the Year 10 Geography Field Trip.'' Nominated by the Geography department.
8T French Class. ''For getting actively involved and giving valuable feedback on a new way of learning pronunciation and grammar. '' Nominated by Miss Yarwood.