Year 12 Enterprise Event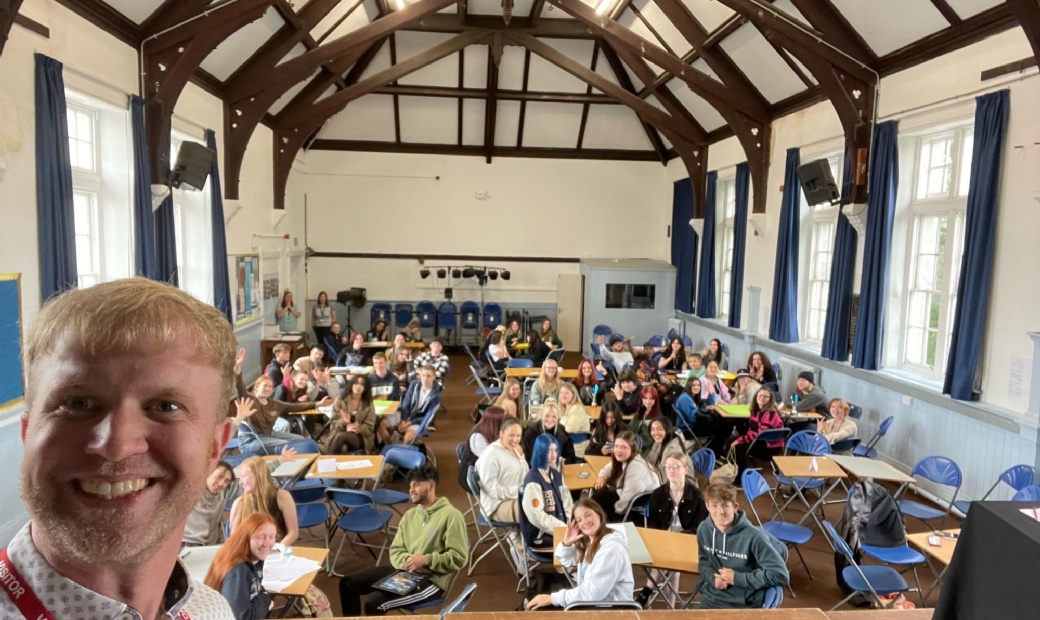 Special guest, Adam Corbally, was invited to join our Year 12's in their Enterprise Day. Please see below a review of the day from our very own Coevus, Year 12.
I took part in the year 12 Enterprise day as part of the enrichment week, and after watching Adam Corbally (Appeared on The Apprentice) talk about his life and story, felt motivated and empowered to complete the set task.
I took part in a team activity with the aim to make and put forward a business idea (one that would work!) and to propose how we would do it. I was on the creative side of the team and was put in charge of producing the name and logo for our brand. I was lucky enough to win an award for my creativity and for my energy onstage.
This small project was a challenge to complete in the time we had, but it pushed my team and my creative skills to see what we could achieve in that brief time. It was a valuable lesson to learn, and I really enjoyed the day. Adam's key message was one of asking for help, as a group we definitely utilised everyone's skill set and developed an idea that we all felt proud of.
by Corvus, Year 12.