Izzy receives glowing report for her entry in Devon Junior Chef of the Year Finals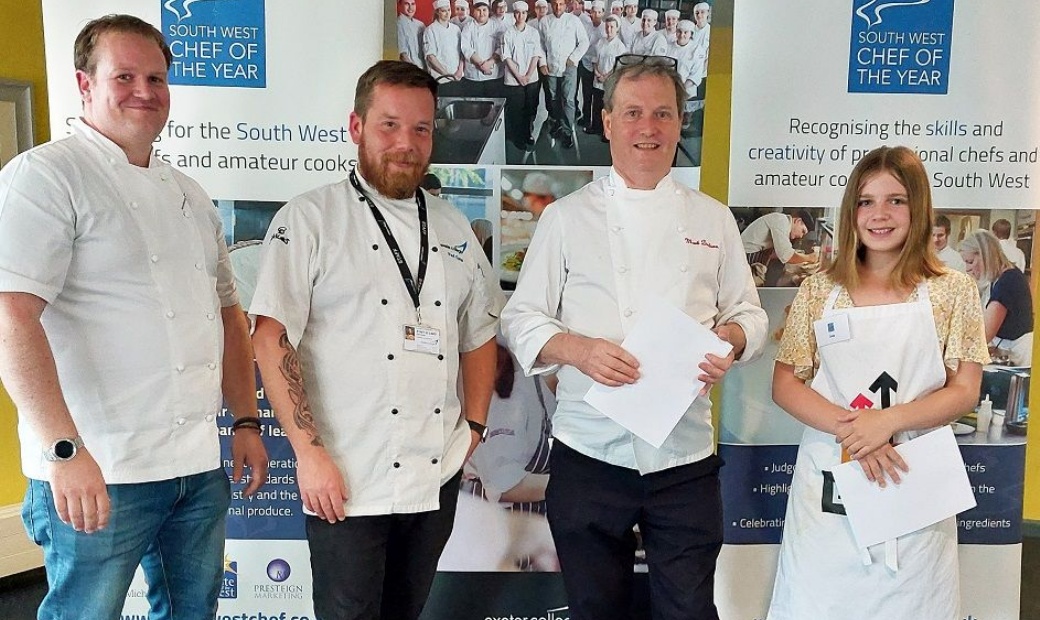 Izzy, Year 7, took part in this year's Devon Junior Chef of the Year and has received high prise from the director of the event, Julie Harvey.
The competition is open to 11-16 year old's across the country, who are vying for a podium position to represent South West in the National Final later in the year.
Izzy's dishes repressed cuisine from around the globe with her Mexican inspired lasagne being a firm favourite of hte judges.
Julie Harvey, the Director of thur South West Chef of the year organisation stated:
Our judges were delighted with the exceptional standard of cooking from all competitors, even though it made their task of judging extremely difficult! They were particularly impressed with the amount of work involved in your dish and the skills you showed in its preparation – well done Izzy!