Jess completed Coast to Coast 2022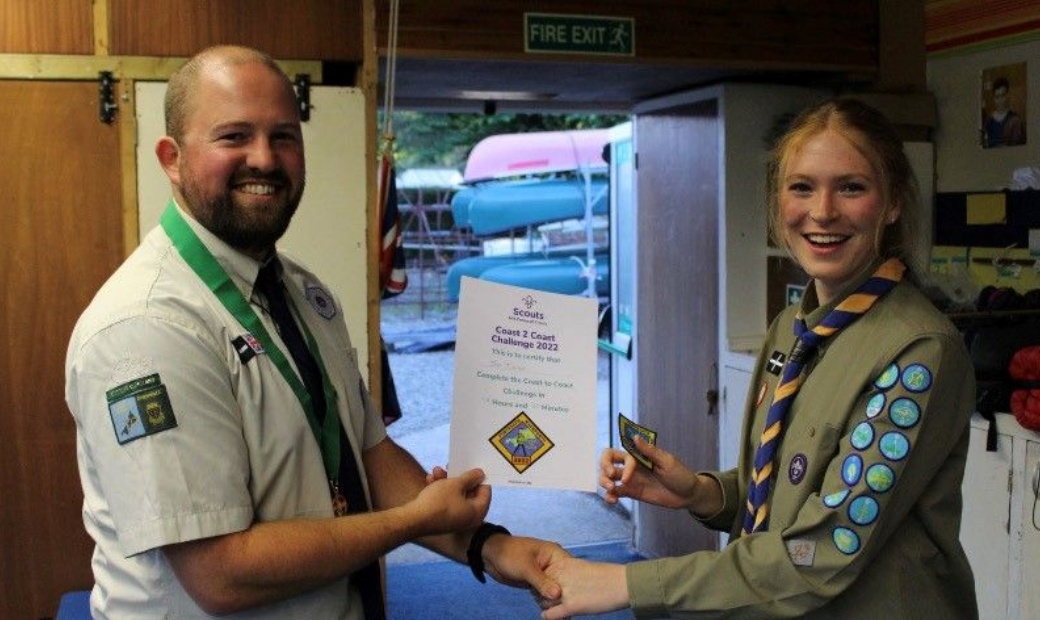 Jess, year 10, completed the Coast to Coast challenge, which is a 35 mile hike between Portreath and Maenporth.
This June I participated in the 'Coast to Coast 2022'. I completed the hike of about 35 miles in 10 hours and 50 mins. This was from Portreath to Maenporth via Stithians. I was in a team of five, we are all friends and got on well. We walked through all kinds of weather and raced the 56 kilometres in one day (although the event plans it for two days and many other teams went on to complete the hike in the second day, my team was one of four teams that completed it in that first day).
We had a later start, however, pushed through passing many groups leading us to be in first place for the vast majority of the challenge by a long way. Although, after a navigation miscalculation we lost time and another group caught up with us by the penultimate check point, leading us to finish in second place (after racing to the finish). Overall, because of our starting times we came second in the competition with only three minutes in it.
I am part of my local scout group (1st Stoke Climsland Scouts) and have been for 11 years. It has provided me with plenty of life skills and given me the opportunity to grow in ways I'd be unable to without it. Within scouting I have found a passion for hiking, pushing myself to the limit and working hard.
I hope to continue with these, and many other challenges presented to me within scouting.
By Jess 10A(DVS)