Mali is announced as 16th in the country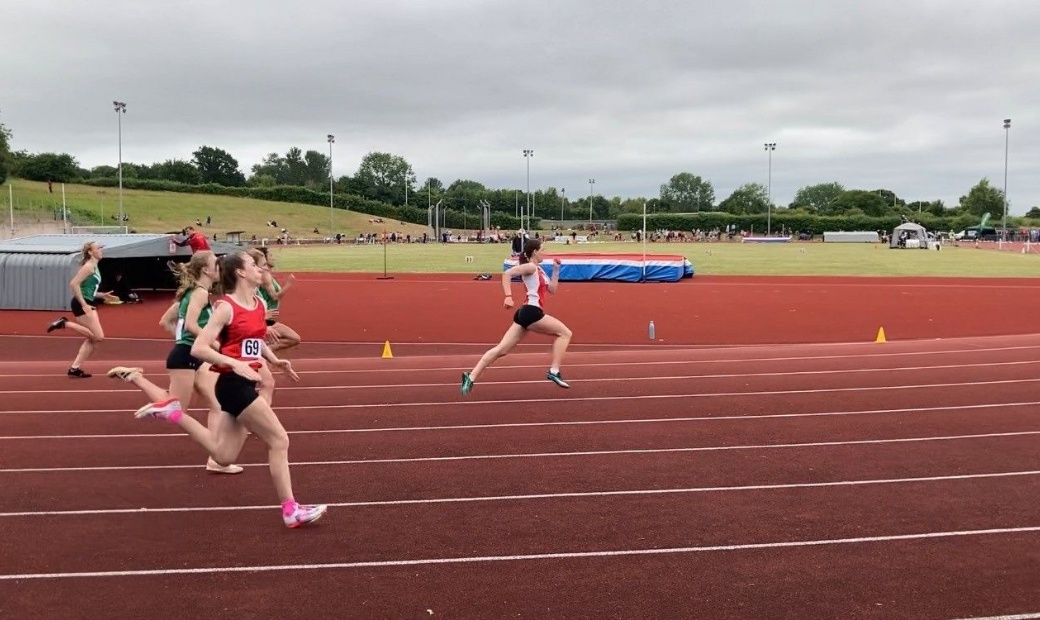 Mali went to the English Schools Athletics finals this weekend and came 16th overall in the 300m. She competed in the relay too and came 4th in her heat and 13th overall. What fantastic results, we are so pleased for her.
Mali said:
It has been the most incredible experience and I have met so many new people, it has just sunk in and I've realised that I am 16th in England and that feels amazing.
To see Mail in her race, click on the link below;
(20 minutes into the video and that's my race, I'm in lane 4, in the red and black)
Mali has also been invited to another English Schools National competition for heptathlon in September in Bedfordshire, so we look forward to hearing how she gets on.