Swimming Gala 2022- Latimer are champions and two school records get broken.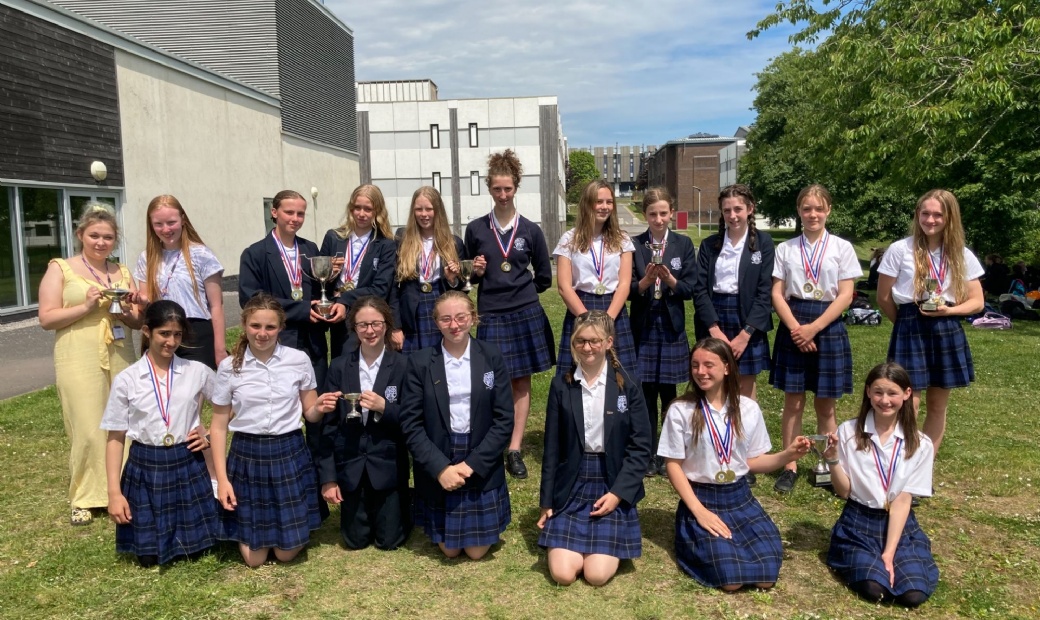 It was great to see the return of the swimming Gala after two years off. Over 70 students took part at Marjons and after Temple had won the previous 6 gala's Latimer were able to break their winning streak.
Lily G and Lily B in Year 7 were the joint winners of the Junior cup and Eva L from 8L took the Intermediate cup having won all of her races.
Evie F and Mia V in 10L shared the Senior cup and were also part of the team, with Adele B and Amy W, who broke the school record in the Senior freestyle relay.
A second record was broken in the Senior boys race by Max R in 12L who broke the previous record that was set in 2013. All other trophies were scooped by Latimer, apart from the Junior house with the most points which went to Temple.