7K are a 'Midsummer Night's Dream' in English class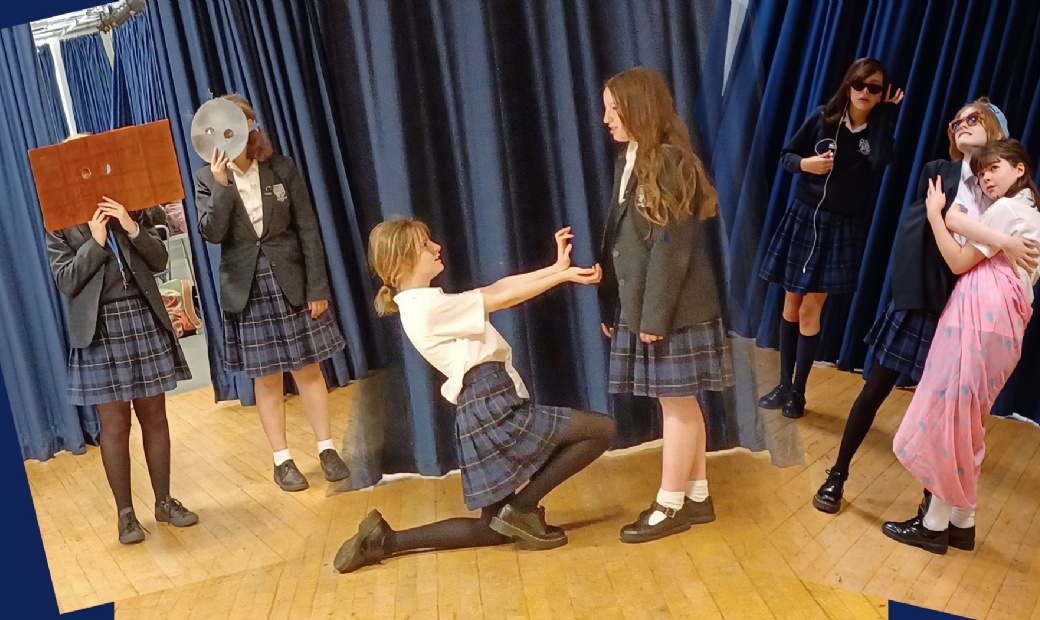 7K has set the bar high following their task, set by Miss Readey, to create their own dramatic interpretations of 'A Midsummer Night's Dream' as part of their Shakespeare unit this term.
The class threw themselves into the task and created their very own Drama performances, complete with dramatic exits and entrances (and an original composition of a theme song)! They wrote all the scripts, created all the costumes and performed to the rest of the class with such vigour and positivity, the enthusiasm was infectious and Miss Readey booked out the Newman Hall, so they have more space to execute their performances to their full potential.
Miss Readey said:
They were all a joy to watch, and I am delighted at their effort, enthusiasm and creativity. I will be nominating them for the 'class of the week'