PHSG Student and Class of the week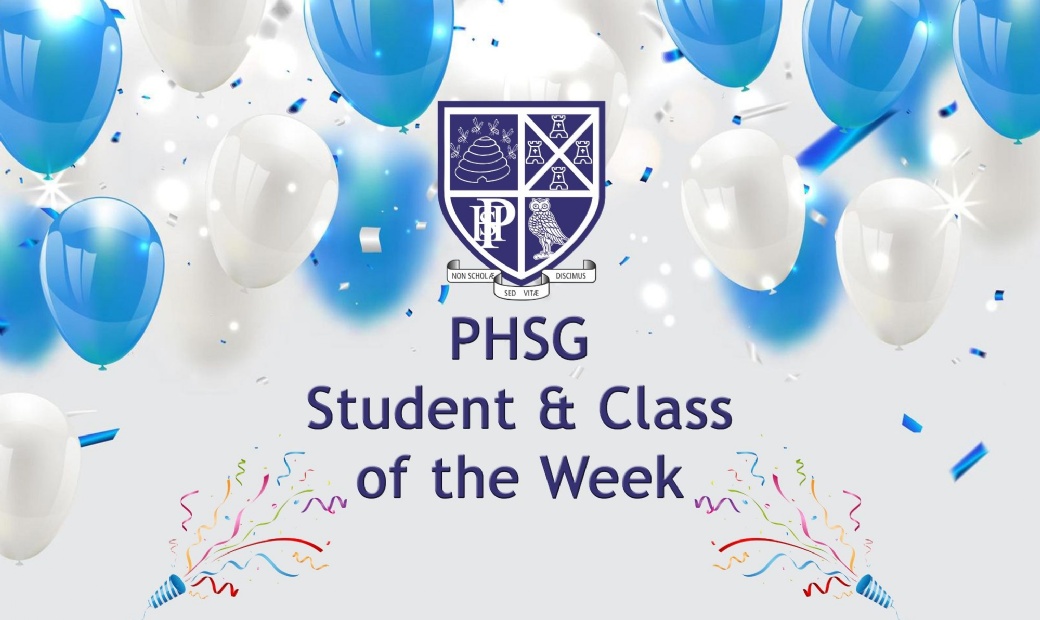 Student of the week: Brooke, 10FLT. ''For increasing her ATL score in 6 subjects in her most recent report. Massive well done. '' Nominated by Miss Boyle. Awarded 10 House Points.
Class of the week: Bar Mock Trial Team. ''They put in a huge amount of effort to prepare for the competition and performed brilliantly as a team to win the regional title, even putting forward a last-minute substitute team when another school dropped out so that the competition could continue to run smoothly.'' Nominated by Mrs Findlay
9A, RE Class. ''For the way the engaged with questioning various theological responses to the holocaust in their lessons this week.'' Nominated by Mrs McAuliffe.
Other Nominations
Class of the week:
Year 7 Chinese Club. ''For wonderful work on Chinese pen pal writing. With great enthusiasm and excellent practice writing in Characters! They received lots of replies from their Chinese pen friends from Chengdu-panda city, China.'' Nominated by Miss Liu.