Congratulations to our Bar Mock Trial team for winning the regional competition!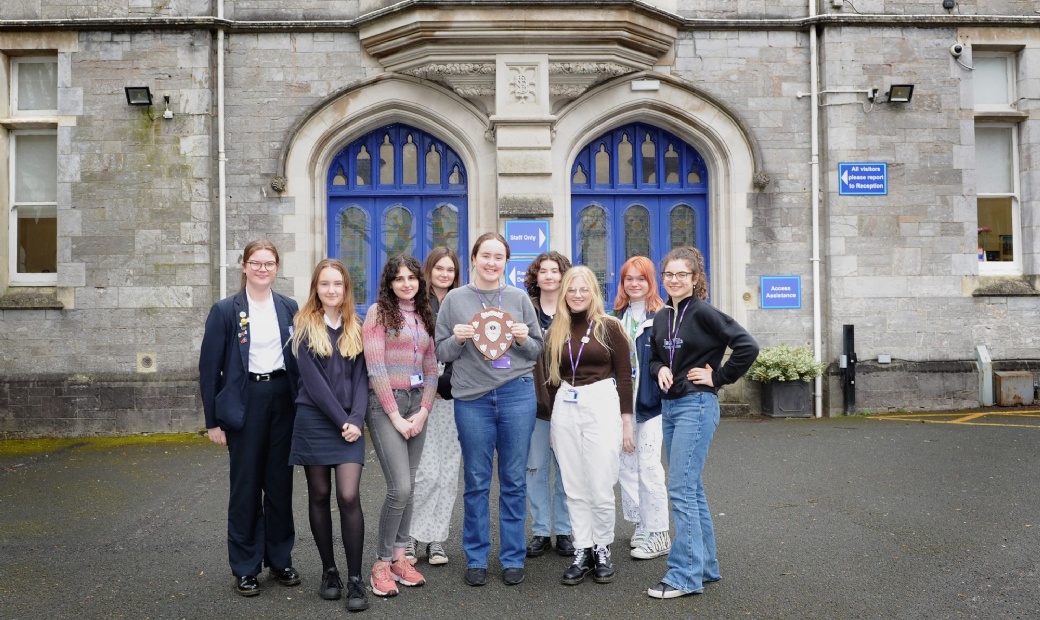 On Thursday 31st March, sixteen of our students swapped their usual lessons for a virtual courtroom, playing roles such as barristers and witnesses to present two mock trials to a jury and real judges. They competed against schools from across Devon, Cornwall and Somerset to take the title, impressing judges with their advocacy skills, attention to detail and great teamwork.
Another Victory for the Bar Mock Trial team!
By Amelia (year 12)
On Thursday 31st March, students from years 10-13 had the opportunity to show off their legal prowess in the Bar Mock Trial competition; an exciting opportunity for students from schools across the south west to practise public speaking skills and gain experience in the legal system. The teams had been given two cases that they had to prosecute and defend. This meant they had to learn, analyse, and understand statements to prove the guilt or innocence of the parties involved.
Our team had been practicing since the start of the year, undertaking auditions for the different roles and putting in crucial hours of hard work, from pulling apart the witness testimonies to writing closing statements and with the guidance from Ms Findlay and Mr Graves, the team was confident and well prepared.
The competition was held on Zoom and developed our understanding of all the aspects of a criminal trial, beginning with the examination of witness statements, building our arguments and then presenting the case in front of real judges against teams from other schools. The roles within the team were barristers, witnesses, court clerk, court usher, jury and reporter. All the roles were just as crucial as the next to create a supportive and successful team – and that is exactly what Plymouth High were, even being described by organisers as the "lovely Plymouth High" when our group put forward a scratch team after a school dropped out.
As in a real court, there were rounds of prosecuting and defending. The team gave strong opening statements and had to adapt to what was revealed in the hearing of evidence and each cross-examination to produce a great closing statement. Memorable quotes from the day were encouragements from Judge Cross delighting in how "convincing in your roles" the team were and Judge Climie declaring they were "terrific all round".
Then, after applauding the judges and teams, the results were in. Plymouth High's name was called and suddenly the room erupted with shouting and cheering. The team had worked so hard and deserved the win, the trophy will sit proudly in our school's hands.