PHSG student success in the annual Rotary Club Art Competition.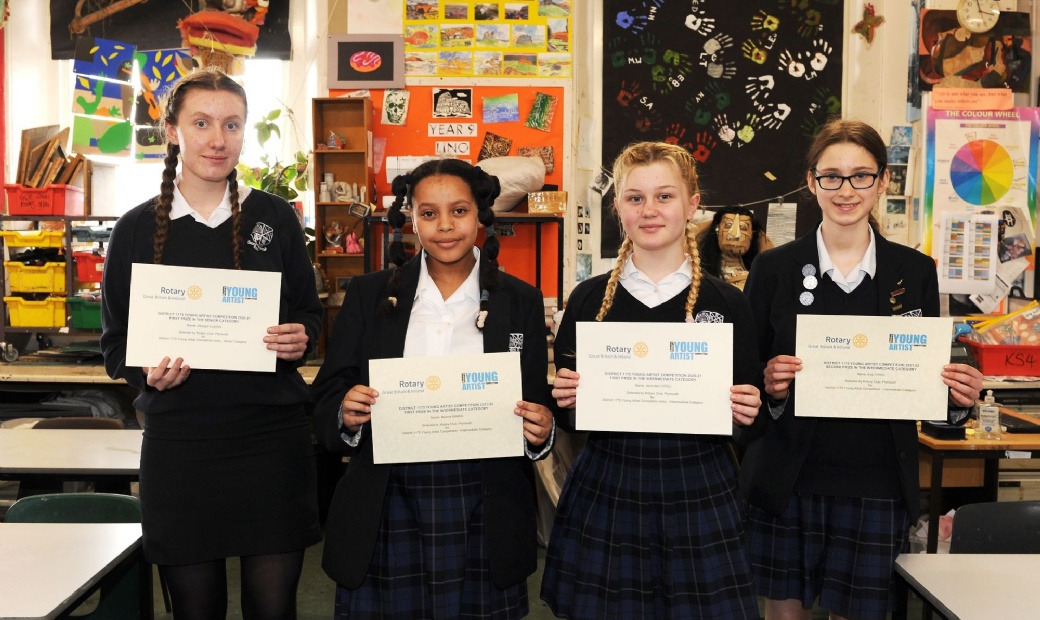 Each year we submit artwork to the Rotary Club Art Competition which judges hundreds of entries from across schools in Plymouth. This year, Basma and Eva were awarded 1st and 2nd Prize for their final pieces completed at the end of Year 7 last year! We were also delighted to receive belated certificates and prizes for Georgia and Jennylee who won prizes last year, but whose certificates and prizes could not be delivered until now due to restrictions.
Congratulations to the four students pictured for their incredible efforts in art, and representing our school for this city-wide competition. The Rotary Club Art Competition can be fiercely competitive and so we are very proud to have come first and second place two years running! In addition to her success locally, Basma's work has now been put forward to the national Rotary Club competition and we wish her the very best of luck!