Year 12 UCAS Fair and Apprenticeship Show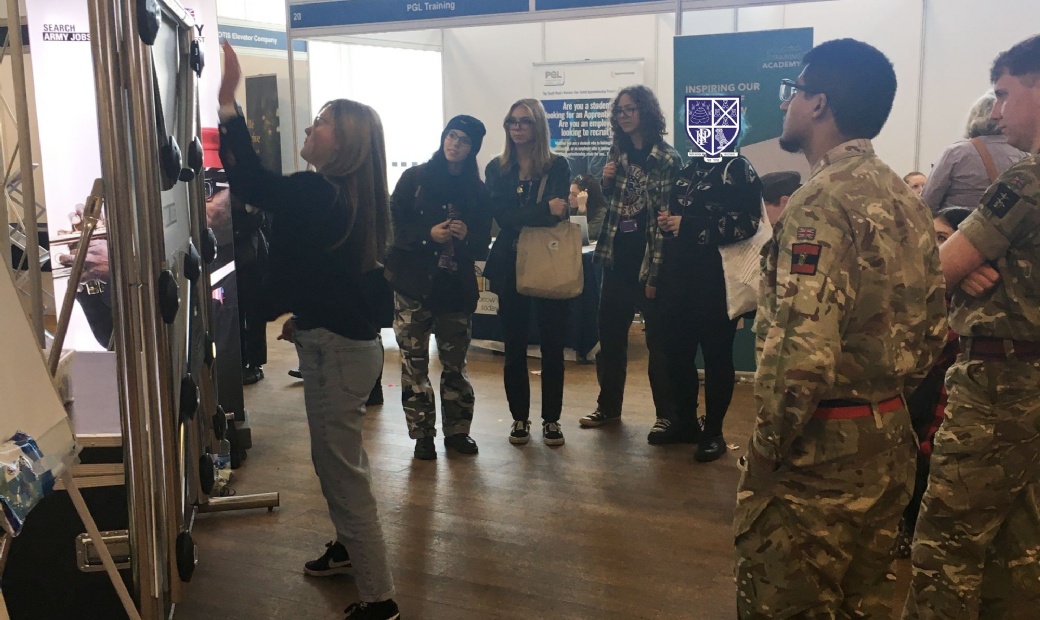 On Friday the 18th of March year 12 got the opportunity to visit a UCAS fair in Exeter.
This gave year 12 students the freedom to look at over 100 universities from around the UK as well as a couple conservatoires. Personally, I believe everyone was extremely helpful and wanted to support the students who had queries the best that they could. At this event there were a couple speakers, who talked about university life, as well as a wellbeing zone for those who do not like big crowds. Overall, it was a really positive experience.

As well as this on Wednesday 27th of March year 12 got the opportunity to visit an apprenticeship fair. Which had incredibly unique and immersive ways of getting people involved. There were several virtual reality set ups as well as hands on experiences to fully immerse yourselves in the potential career. For example, there was a hospitality section which allowed you to pour drinks and a construction section where you could practice using a small digger.

These were both brilliant chances to explore the opportunities that are available after 6th form.
By Caroline, 12VAN