D&T News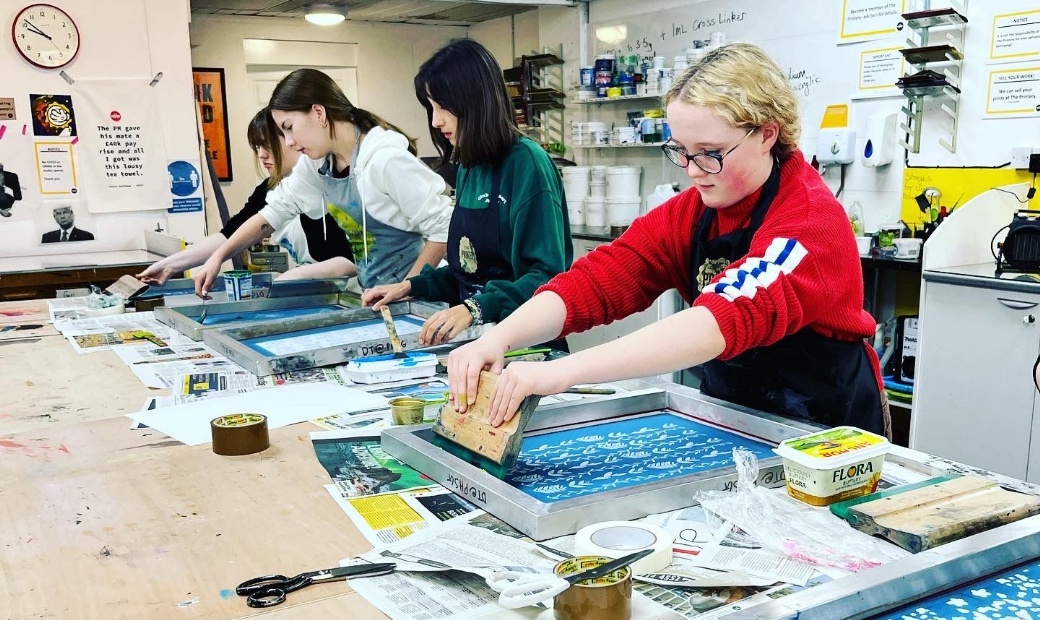 Year 10, visited a local print studio, The Printery, to experiment with screen printing for their final design for their project with local Fashion brand NHbyhand.
Here in Plymouth we are privileged to be surrounded by so many local businesses and as a school we encourage our community to support local wherever possible. The Printery, is a professional print studio based close to the school on Mutley Plain and has been able to offer our students the experience of using their professional facilities for their textile and fine art printmaking projects.
It is such a privilege for our students to get hands on in a dedicated working studio. Students were able to learn how to create and expose their own screens and then finished by printing a 1m length of fabric which will be used to make a skirt of their own design later in the term.
The students thoroughly enjoyed the session at The Printery, Miss Westaway, the Head of Design and Technology said:
It's really important for students to experience a specialist work space outside of the classroom. It is an insight to what is available to them and how a professional studio would work when they leave school.
We would like to thank The Printery for hosting us and look forward to more collaborative printing in the future.