PHSG Celebrate World Book Day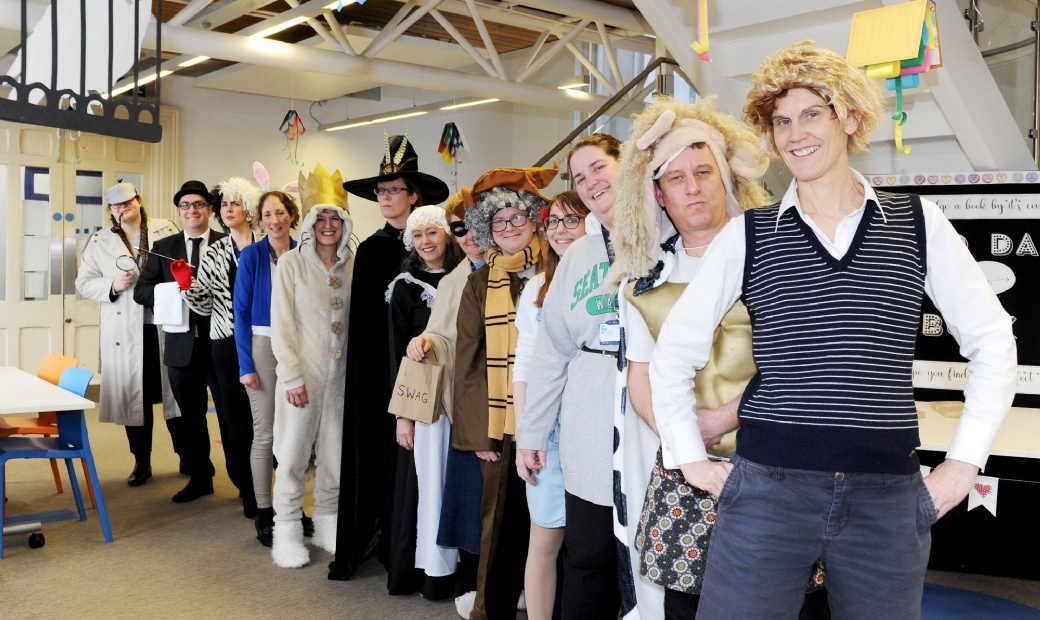 Today, Thursday 3rd March, students and staff proudly celebrated National World Book Day.
In celebration on National World Book Day, students and staff were invited to come to school dressed as a well-known literary character and take part in events held throughout the day.
The 'infamous' masked reader and book quizzes were held on the Student Teams library channel and House Points were awarded to all entries and the top scorers across the quizzes will be entered into a draw to win a WHSmith voucher.
Students also received a £1 book token, which can either be exchanged for one of 12 specially published £1 books or used to get £1 off any book costing £2.99 or more.
Free books were also given out in the library alongside Book Bingo, where students could win tickets for them and their family to watch a show of their choice at the Theatre Royal!
It was great to see so many students take part and the creativity of the outfits did not disappoint. It is clear that a lot of thought an effort has gone into preparing for the day, and we would like to thank our parents and carers, alongside the staff for the support in helping to make events like this so memorable for our students.
Here are a selection of some of the outfits that we managed to capture.