PHSG Student and Class of the week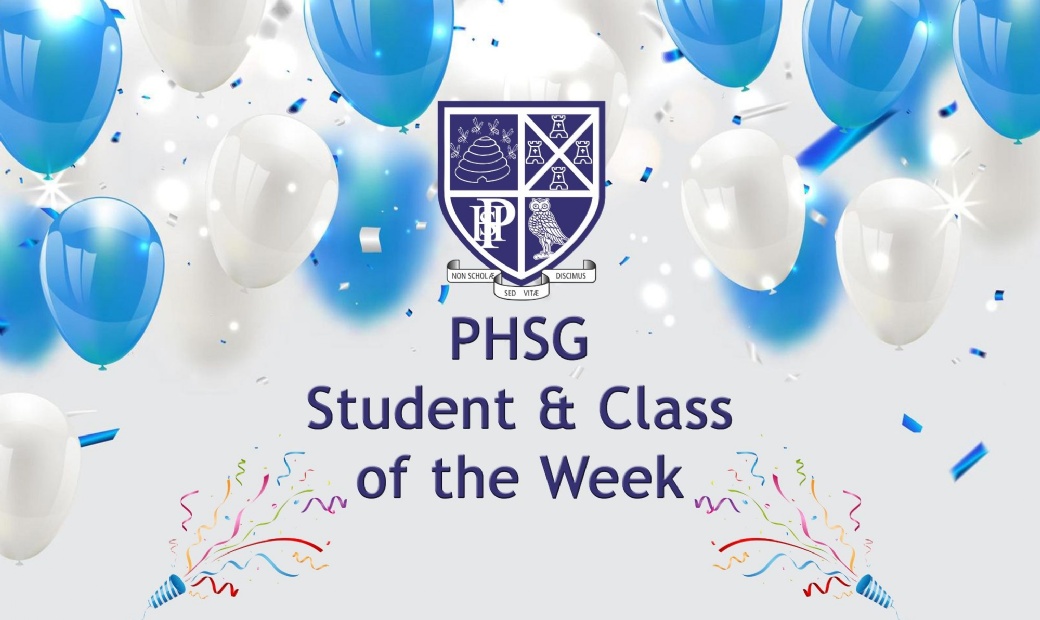 Student of the week: Claudia, 8L, For making improvements every time we have a Maths assessment and going the extra mile to understand new learning all year. Nominated by Miss Freeman. Awarded 10 House points.
Class of the week: Year 7 Chinese Club. For their brilliant contribution to raise £57 in total from our Lantern Festival fundraising celebration on Tuesday 15th February. Nominated by Miss Lui.
Other Nominations:
Student of the week.
Esther 9A. 'For getting into the final of the Fashion Icon competition. She will be going to NEC Birmingham in March for the final.' Nominated by Miss Westaway.
Bella, 7L. 'For preparing and giving an excellent presentation on the cultural identity of Mexico in our English lesson. She put a lot of time and effort into making it interesting and engaging, which she managed, despite her partner being away.' Nominated by Miss Brown.
Class of the week:
8A English with Miss Brown. For teams lesson on Friday 18/2. The class worked well together in breakout rooms to analyse different aspects of a poem and then came back together to share their great analysis with each other.
11B/Fn1 GCSE Food and Nutrition with Mrs Brown. For how well they have done their practical assessments for their food and nutrition GCSE. They have put in a lot of effort and all worked very sensibly when completing their work
8T French class with Miss Yarwood 'For their work creating and performing dialogues - everyone in the class worked well in their groups and gave others feedback!'
8K Maths with mr Underdown 'For performing so well on the maths super task homework.'