Year 7 Chinese Club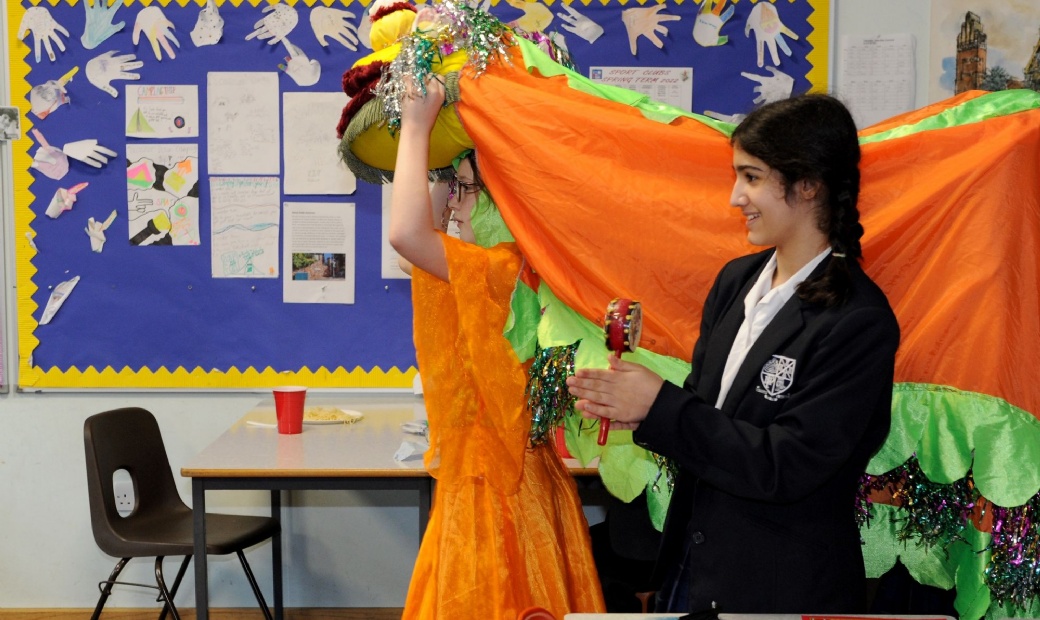 The Chinese club hosted a Lantern Festival this week to fundraise and promote the Butterfly Chinese Children's Hospice.
The dedicated Year 7, Chinese Club students did an amazing job at organising this event. Preparing food, designing posters and coming up with the games and competitions to raise money for their chosen charity. There was a 'guess the name of the tiger' game, to coincide with the Chinese year of the tiger. A chopstick game where competitors need to race against each other picking up various items with the chopsticks and guessing the number of eggs in a jar. The infamous Chinese dragon paraded across the school and finished with the Lion dance. The popular event was a huge hit with students and staff from across the school and Mr Underdown even made an appearance to support the students and get involved with the games.
The students raised an impressive £57 from their lunchtime event, and we are super impressed with the organisation and fun that was created to support this important cause.
Lynda Gould the CEO UK organisation of Butterfly Chinese Children's Hospices said:
'Truly well done and huge thanks to all members of the PHSG Chinese Club and all those involved for their wonderful support and generosity, your support and care for the children through the years has been very encouraging and a blessing for those children.'