PHSG Student and Class of the week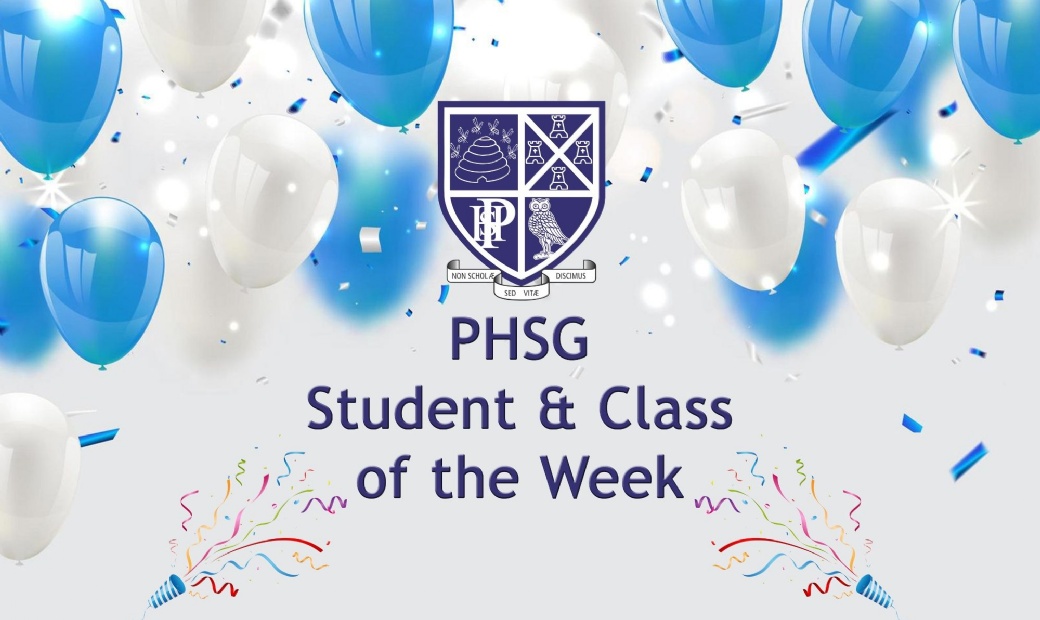 Student of the week: Esther, 9A. 'For her Fasion Icon competition entry' Nominated by Miss Westaway. Awarded 10 House points.
Class of the week: 10P English with Mrs Blunden-Currie 'I was called away to a medical emergency and had to abandon this class – when I returned 15 minutes later, they had self-actualised impressively having got two students (Frankie and Isolde) to stand at the front and lead a discussion which resulted in notes on the board which they were all writing down in their books. Top quality analysis, impeccable team work and real maturity.'
Other Nominations:
Class of the week.
9K Science with Mrs Hatfield. 'They have researched and confidently delivered presentations about how different carbon capture and storage methods can be used to help reduce the effects of global climate change.'