Poetry of Identity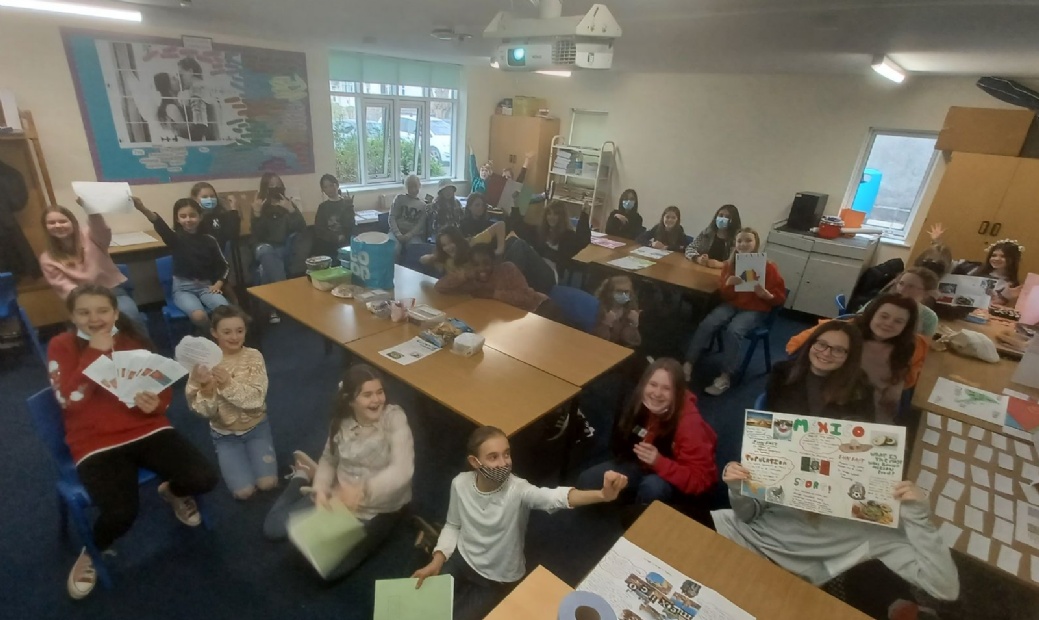 We just had to share the fantastic lesson that 7K had on Friday in Miss Readey's English class. In their 'Poetry of Identity' topic, they have been studying poems from around the world.
To support their learning, 7K had homework to research a country and discover their national identity. Their preparation, attention to detail and hard work was evident when they all rose to the challenge and brought in some wonderful displays and had even cooked some traditional dishes for the class to sample and enjoy!
Everybody was really engaged and Miss Readey was so impressed with their diligence, enthusiasm and pride. If you see 7K around the school, please congratulate them or even ask them about their chosen country. 7A are due to present their work this week and they have rather large shoes to fill!